WOLF SKIN
with Spook, Omni Zero, Solid Ground
The Vanguard
All Ages
Artists
WOLF SKIN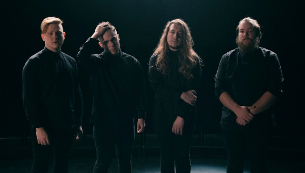 WOLF SKIN is Hunter Babcock (Vocals), Jake Rundell (Drums), Justin Jungemann (Bass), and Beno Terzic (Guitar). Being from a small town in Minnesota, ambitious Hunter decided to take the trek to Sioux Falls, South Dakota to start a project he had been sweeping under the rug. After being informed about Beno's small home studio, it didn't take him long to contact him and introduce himself.
"Recording a demo of The Free Life was awkward." Beno says. "I thought this dude was crazy for driving to another state just to start a band. I didn't think it would go anywhere."
Within 2 years of being a band, WOLF SKIN has gained 23,000+ total followers on social media, 1,000+ YouTube subscribers, and have sold merchandise internationally. They released their debut EP titled "Low Spirits" in 2016, and are releasing a full length record in 2018. Their debut single "Oblivion" hit 35,000+ views in under two weeks.
You can keep an eye on their social media for tour dates and music updates.
Spook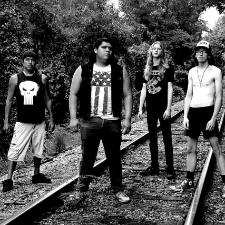 Spook. is a four piece metal/alternative/punk band based out of Pryor, Oklahoma. we base our music off many styles trying to make it as unique as possible.
Omni Zero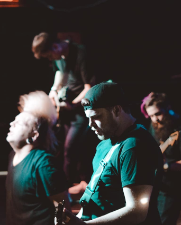 "Omni Zero" is a 5 piece metal band formed out of Tulsa, Oklahoma. The band was originally known as "Awaiting Our Arrival," but with new members, things changed and grew. With backgrounds in all genres of hard rock and metal music, "Omni Zero" brings something unique to the table.
Solid Ground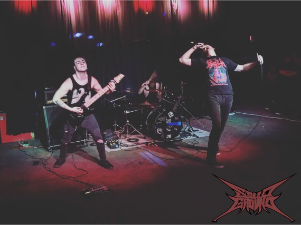 We are Solid Ground, the Daddies of DeathGroove.