Piece of Mind
with Brother Rabbit, Downward, Goodfella
The Vanguard
All Ages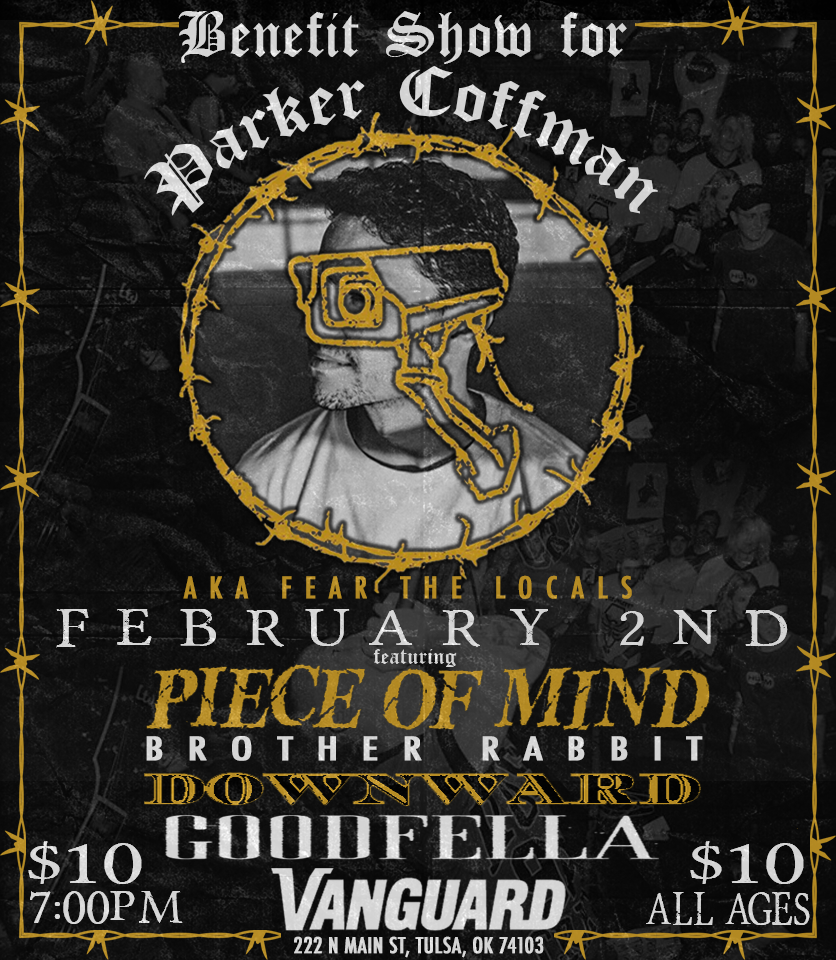 Artists
Piece of Mind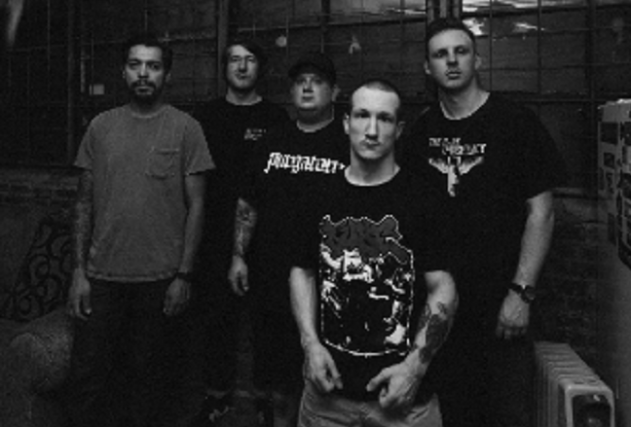 Piece of Mind is a hardcore band from Tulsa, OK. Forming in 2015, they quickly released a 5 song, self-titled demo in November of 2015, followed by an EP entitled "Kiss of Peace" in June of 2016.

They were part of the line up for Midwest Blood Fest in February of 2017 and released a 3 song promo titled "Harsh Reality" in January of that year. More recently, they released a 2 song LP demo with the songs "Despise" and "Nation of Fear" in October of 2017.

Piece of Mind has been on the line up of several festivals including Flyover Fest I, in October of 2017, a return to Midwest Blood Fest (now called Life and Death Brigade Fest) in February of 2018, Midwest Meltdown (Iowa City, Iowa) in the same month, and Springs Slam in Colorado Springs, CO in May of 2018.

The band is always writing new material and working on new tours, so keep an eye out for future tour and record announcements!
Brother Rabbit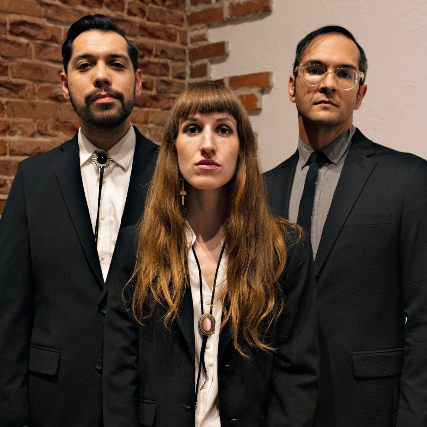 Shoegaze rock duo from America's heartland.
Downward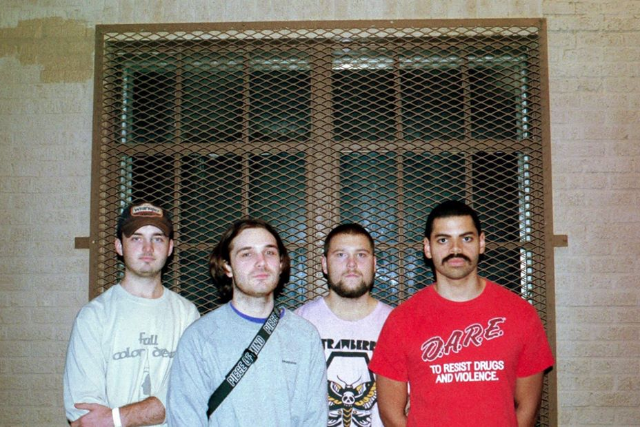 Goodfella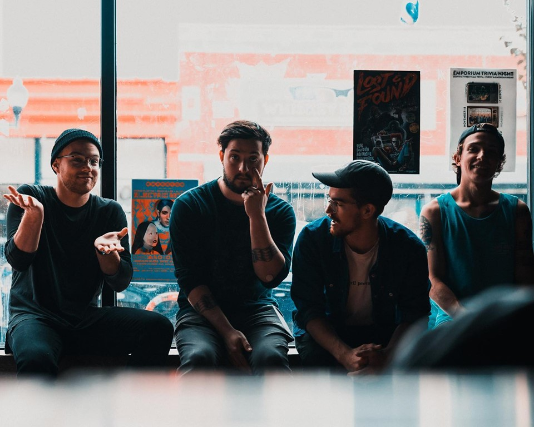 Growing up in Oklahoma, music can be a door just waiting to be opened. On the other side is a loving group of family and friends, a whirlwind of emotions and the feeling of acceptance. Goodfella is just 5 guys with their doors wide open for all to pass through.

Starting in March 2014 with their first single, "Mommas Boy", the band set off to play shows all around Oklahoma and the states that surround them.

After a couple member changes, the band released their first EP in May 2015. "Life, the EP" consists of 5 tracks with upbeat melodies and tales of friendship. Giving an overall message that your friends will have your back no matter what life may throw at you.

Goodfella has been playing shows, shooting music videos and writing songs. Get ready what 2016 may hold, it might be a game changer.