Dischordia
with Lucid Awakening, Disparity Gospel
The Vanguard
All Ages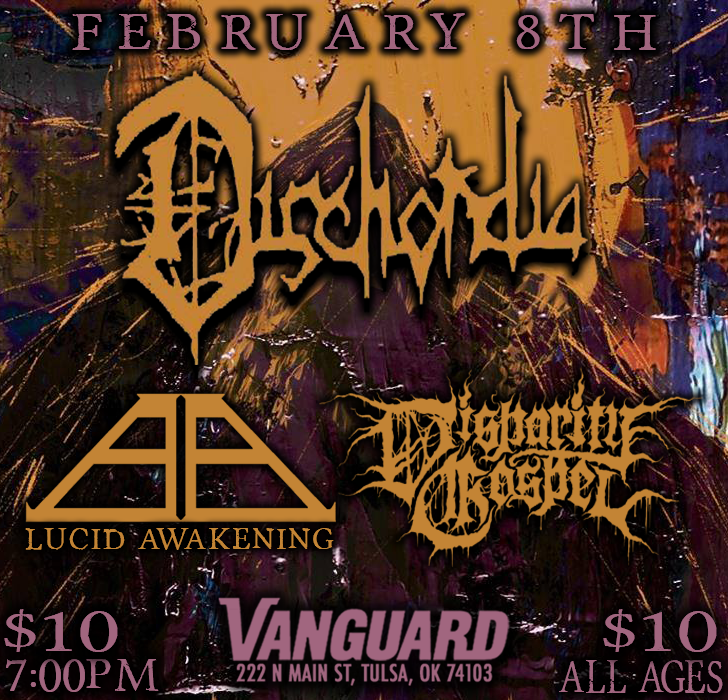 Artists
Dischordia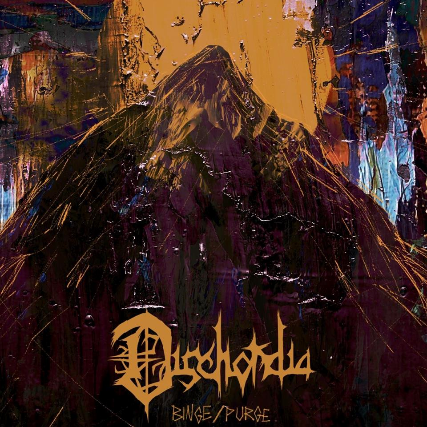 Drawing inspiration from such forward-thinking metal heavyweights as Decapitated, Meshuggah, and The Dillinger Escape Plan, Oklahoma City's Dischordia brings a fresh perspective to the scene by combining tried-and-true US death metal brutality with far-flung ideas from a multitude of global influences. The band's music-first ethos has been forged through years of stylistic refinement and questing for a sound to call their own.

October of 2011 saw Dischordia release the debut EP, Creator, Destroyer, with which the band made a noticeable impact. Positive press and relentless independent touring across the USA for this offering led the band to sign with Rogue Records America for the release of their debut full-length album, Project 19 in July 2013. The band supported the release across the USA on several tours in 2013 and 2014, along with a follow up covers EP, Sources, in 2015 and 2016. November 2016, brought the band's second full-length, and most ambitious release to date, Thanatopsis, and was met with overwhelmingly positive praise and reviews.

Dischordia have toured across the United States and secured opening slots for the likes of Between The Buried and Me, Gorguts, Revocation, Intronaut, Fallujah, Vektor, Dying Fetus, Fleshgod Apocalypse, Periphery, and more. Their innovative assault stands tall alongside these names, and with Thanatopsis to represent them, the band is set to continue conquering fans across the metal scene.
Lucid Awakening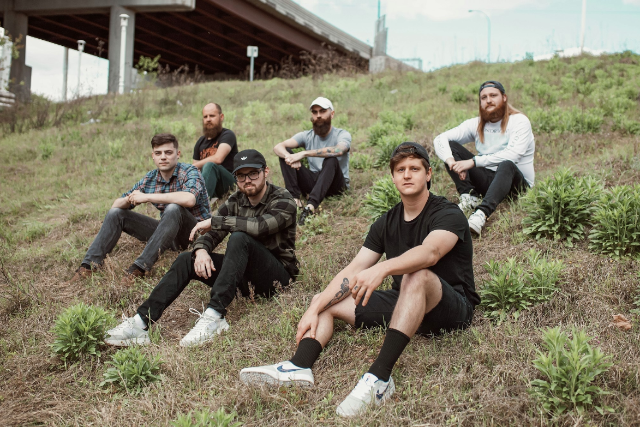 Formed in 2010 by brothers Garrett (bass) and Colton Miller (guitar) in Owasso, Oklahoma, Lucid Awakening set out to make their mark in the progressive world. They began writing songs together, soon bringing drummer Nicholas Santistevan into the creative process in 2011. Dedicated practicing and writing led to their first show as a 3-piece in 2014, providing local support in Oklahoma City for Intronaut's 10th anniversary tour. Work resumed, and second guitarist Jake Jezek joined the band in 2015, followed by keyboardist Michael McGinley in 2017.

Finally equipped with a full sound, work began towards recording their first album. In April of 2018 they released their debut single, Insight, the first showcase of their fun and intense songwriting.
​
Influenced by the likes of Between The Buried And Me, Dream Theater, Haken, Scale The Summit, and many others, they use many elements of their predecessors to craft their own unique sound. The songs are cinematic in scope and dynamic in texture, with sweeping melodies, dramatic progressions, and moody jams, providing an epic and satisfying experience for the listener.
Disparity Gospel