The Vanguard and Bros. Houligan Present...
Nightingale
with John Ferrell, Dane & The Soup, Chris Blevins
Fri
Feb, 28
7:30 pm
( Doors:

7:00 pm

)
The Vanguard
All Ages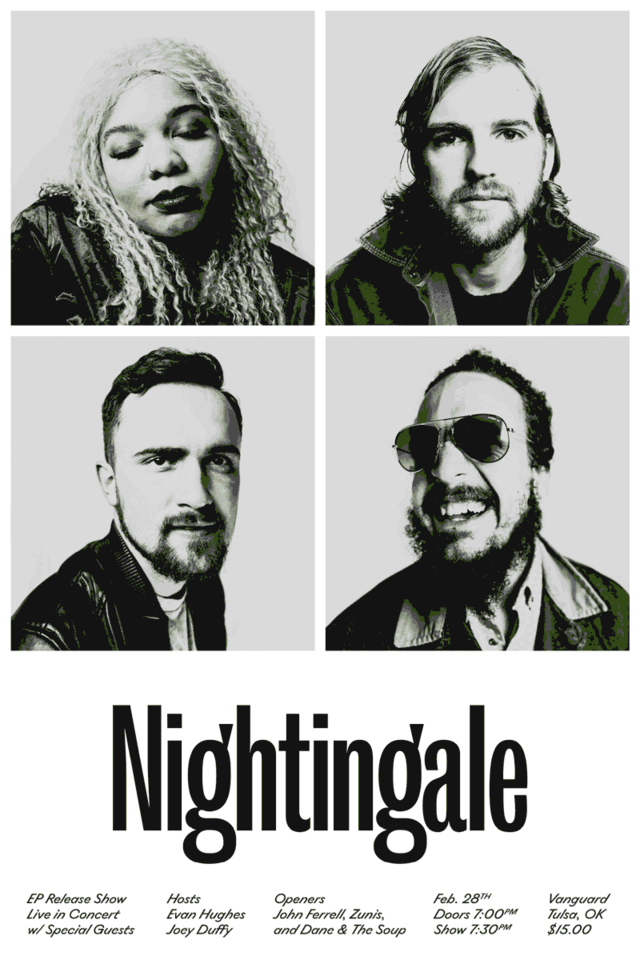 Artists
Nightingale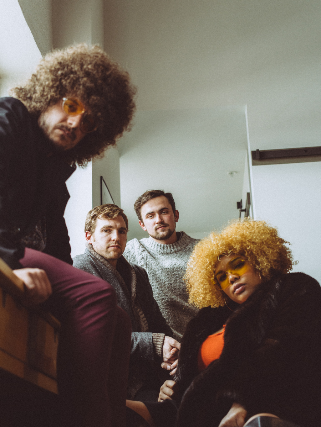 Nightingale was formed right in the Heartland and is known for their signature blend of Americana influences. 2019 was a banner year for the group, including an invitation to perform at the Tulsa Boom Factory Official SXSW Day party and a successful Kickstarter campaign, officially making way for the group's upcoming EP release. The project is scheduled for release on Leap Day - Feb 29th, 2020 and will showcase the nostalgic melodies, folk influences, and soulful vocals Nightingale is known for.
John Ferrell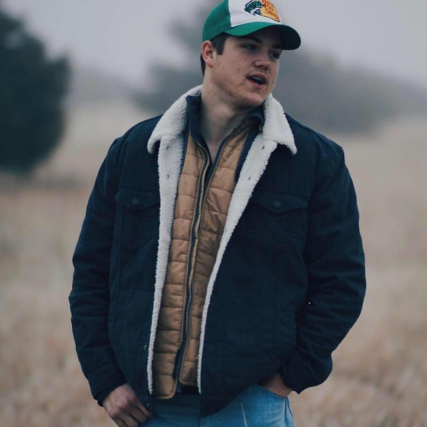 Tulsa based singer-songwriter
Dane & The Soup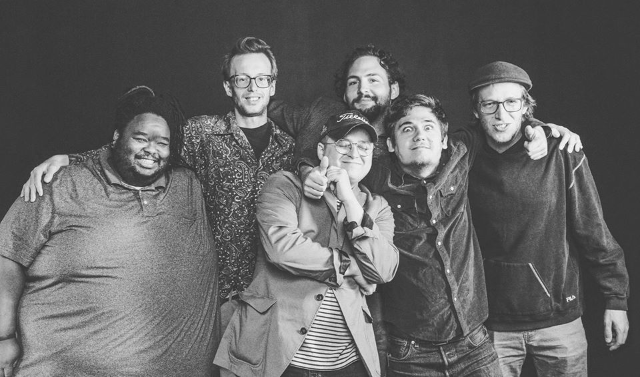 Tulsa-Based Retro Soul with horns.
Dane Arnold, Johnny Mullenax, Jordan Hehl, & Bishop Marsh
A year after their first EP release, Dane & The Soup will be releasing their debut full-length album in Early 2020. The record will be available on all platforms and will be released in affiliation with Horton Records (Tulsa, OK). Tracking was done at Teegarden Studios / Produced by Chris Combs of Jacob Fred Jazz Odyssey and Combsy.
Chris Blevins
Chris Blevins didn't want the clock to run out on his music career. He was working at a post office in his hometown of Henryetta, OK, writing songs and performing at small venues on the side, but his hobby started to pick up. He started driving to Tulsa to gig at night after long work days and formed a backing band to help develop his original material. However, working full-time didn't leave much room to progress as a musician. After Blevins considered recording his bluesy folk-rock sound, he knew he'd have to choose between his job or his music. "Something had to give one way or the other, and I made up my mind that it was not going to be music," Blevins said. "I made up my mind that I was not going to give up on it." He remembers the exact date — Dec. 19, 2016 — that he left the post office and became a full-time musician. From that day on, he channeled his blue-collar roots out of the workplace and into a debut album, "Better Than Alone," which dropped Aug. 18, 2017 via Horton Records.