The Vanguard and Bros. Houligan Present...
Eric and the Adams
with girls club
Fri
Mar, 6
7:30 pm
( Doors:

7:00 pm

)
The Vanguard
All Ages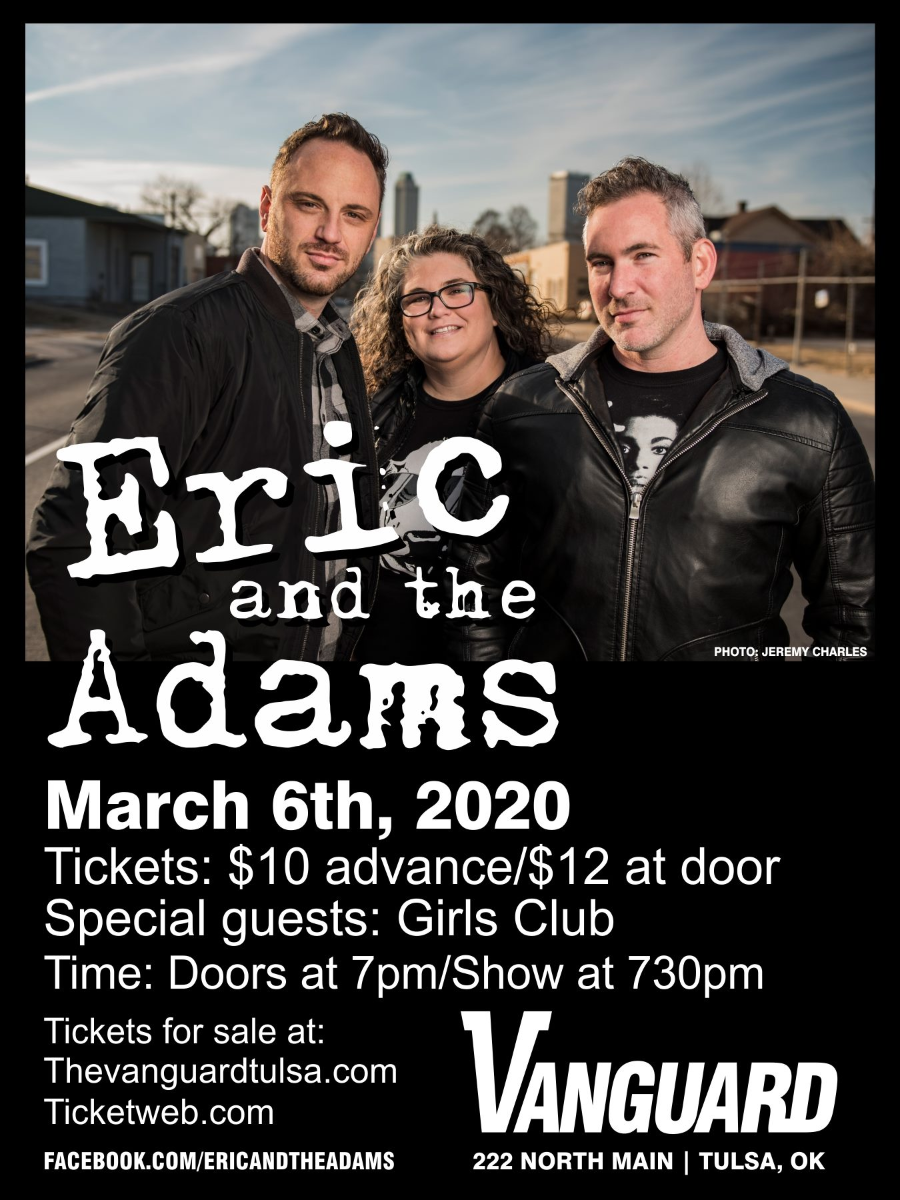 Artists
Eric and the Adams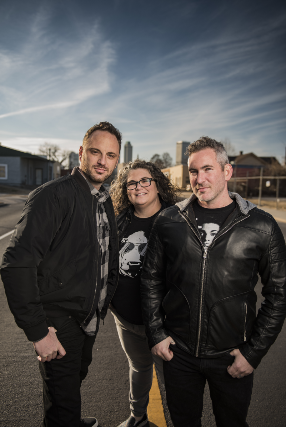 Eric and the Adams: 10 years later

ERIC AND THE ADAMS·TUESDAY, DECEMBER 24, 2019·
It all started with an open mic in Tulsa, OK. in 2009. Eric Himan, a touring solo acoustic artist, had just moved to Tulsa, OK from Pittsburgh, PA and was ready to start a life in a new city. After hearing about an open mic from a friend at a local bar, Eric signed up. Angel and Jimmy Adams were a brother/sister duo performing around Tulsa, OK and also signed up that night to perform at open mic. That night, Eric met the Adams and the Adams met Eric. They started performing together and quickly became the band, Eric and the Adams. In the middle of 2009, they decided to take the handful of original tunes they had to a producer in Nashville, Rick DeLima with Headroom Studios. They recorded 5 tunes (Sugar, You Ain't So Sweet, Frozen in the Sun, Hear You Breathe, Every Move, Keeper of the Secret). They released the EP in December 2009 and toured until 2011 with their last show at Cain's Ballroom March 2011. Each moving in a different direction with children and career opportunities, they disbanded for the time being. Flash forward to 10 years later with a simple conversation on a random stop through Angel's workplace. Eric and Angel, always close during the past ten years, discussed the band and bringing it back on it's 10 year anniversary. Randomly, Jimmy had had the same conversation with Angel around this time and quickly, the pieces started coming back together. Today, they announce their comeback with two photos: one from 2009 (shot by Jeremy Charles) and one 10 years later (also shot by Jeremy Charles). More to come soon on this crazy adventure!
girls club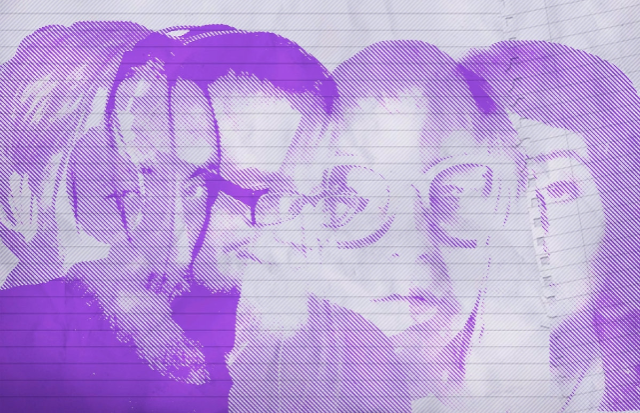 A rock band from Tulsa, OK