The Vanguard and Bros Houligan Present...
PerseuS
with PariahSystem, Gadgets Sons, A Dim Light
Sat
Jul, 9
8:00 pm
( Doors:

7:00 pm

)
The Vanguard
All Ages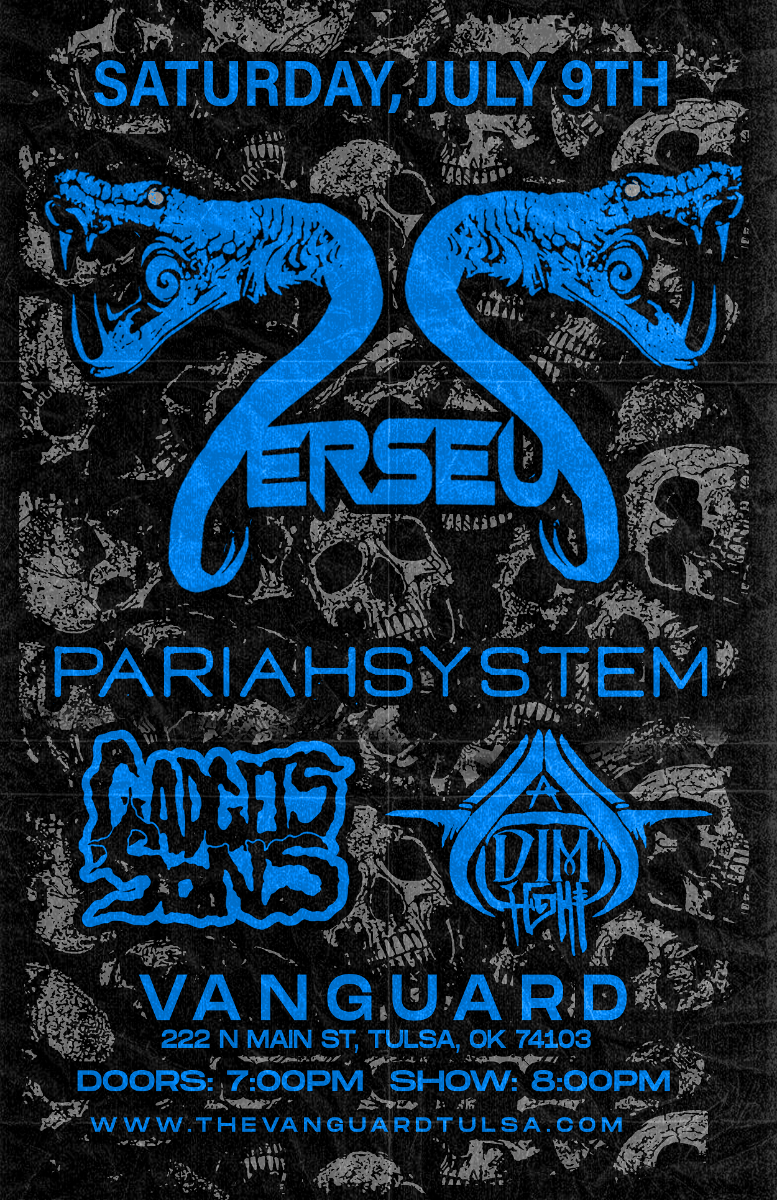 Artists
PerseuS
Perseus is a Metal band hailing from Shawnee, OK- formed from some home studio recordings back in the Myspace days of 2008. They are self-described as "minimalist-technical-progressive-death-metal-core." What might that mean, you ask? They have no idea. There are so many subtle intricacies to their songs that they classify their style as simply Metal, to not muddy the waters of the sub-genre pool. Drawing inspiration from classical greats like Bach and Chopin to more modern artists such as As I Lay Dying, Meshuggah, and Avenged Sevenfold- Perseus displays a wide array of sonic textures and melodies.

"The goal of Perseus is to convey a sense of intensity, fun, and mystique to listeners while also being challenging and interesting for us to play- kind of how one would think of space exploration or a John Wick film or a good game of dodgeball," lead guitarist and songwriter Gabriel Mark says.

Perseus began as a party band- playing house shows and pumping up crowds. They knew they were onto something when non-metal listeners showed interest and enthusiasm in their music, garnering attention from the city's local newspaper, the Shawnee News Star, and local hard rock radio station 100.5 the KATT. The enthusiasm from the party crowds showed future rhythm guitarist Chris Gomez that there was something there and he soon joined the group, bringing with him stage presence and business acumen. They soon found themselves evolving out of party band status and into legitimate band status when they started jumping on major metal shows with the likes of Animals as Leaders and Born of Osiris. One thing led to another and Perseus found themselves in need of a new vocalist, whom they eventually found from Myspace (Jeremy Knight) which took their sound and stage show to the next level. "I live for live performances. The energy we convey live will be reminiscent of the feeling people get when they think back on seeing some of their favorite bands," Jeremy states- emphasizing the energy, engagement, and intensity of Perseus' live shows.

The band enjoyed some local success thereafter, but guitarist Gabriel Mark decided to pursue a music degree in 2012, which halted things for the band. After a lengthy hiatus, the band fortuitously met back up at a Megadeth show at the Zoo Amphitheater in Oklahoma City and decided to kick things off again in a big way. What started as just a fun reunion led to recording the band's first single "Instincts" with former Cold guitarist Drew Molleur. The recording attracted the attention of talented, meme-loving drummer, Jordan Gorath, whom the band found via a flyer at ACM@UCO- as well as a fierce new bass player/clean singer, Gage Wayland- also an ACM student.

Perseus have subsequently redoubled their efforts towards a more professional, nuanced sound and a cohesive vision. They are currently working on studio recordings with engineer/producer CJ Cochran (of Outline in Color) and plan on releasing by Spring 2019. Since their return, the band have played such prestigious Oklahoma venues as the Diamond Ballroom, festivals such as Rocklahoma and Rocktoberfest, and are set to play more in 2019- in addition to adding more out-of-state shows, such as Redwood Metal Fest in Ukiah, CA. They can be reached via Facebook @ facebook.com/theperseusband, (*Insert Instagram, Twitter, and Youtube links here) where you can find current shows and promotions. "
In late 2020 the band release their latest single "10,000 Scars" and performs live in the Oklahoma with new Bassist Alex Farinas. Even through the pandemic the band is pushing through adversity to continue to bring metal and a party atmosphere to any venue.
PariahSystem
Gadgets Sons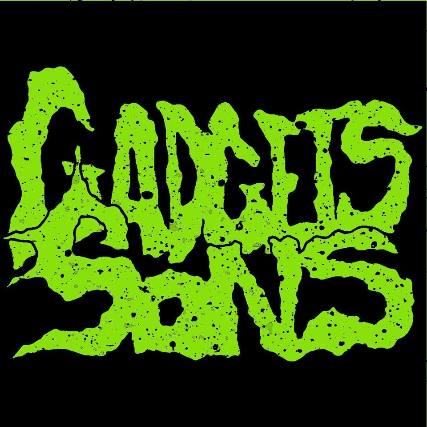 Heavy music for cruising the path.
A Dim Light