The Vanguard and Bros Houligan Present...
Rittz
with Emilio Rojas, Noble Poets, Kickd Hopeless
Tue
Apr, 18
7:00 pm
( Doors:

6:00 pm

)
The Vanguard
All Ages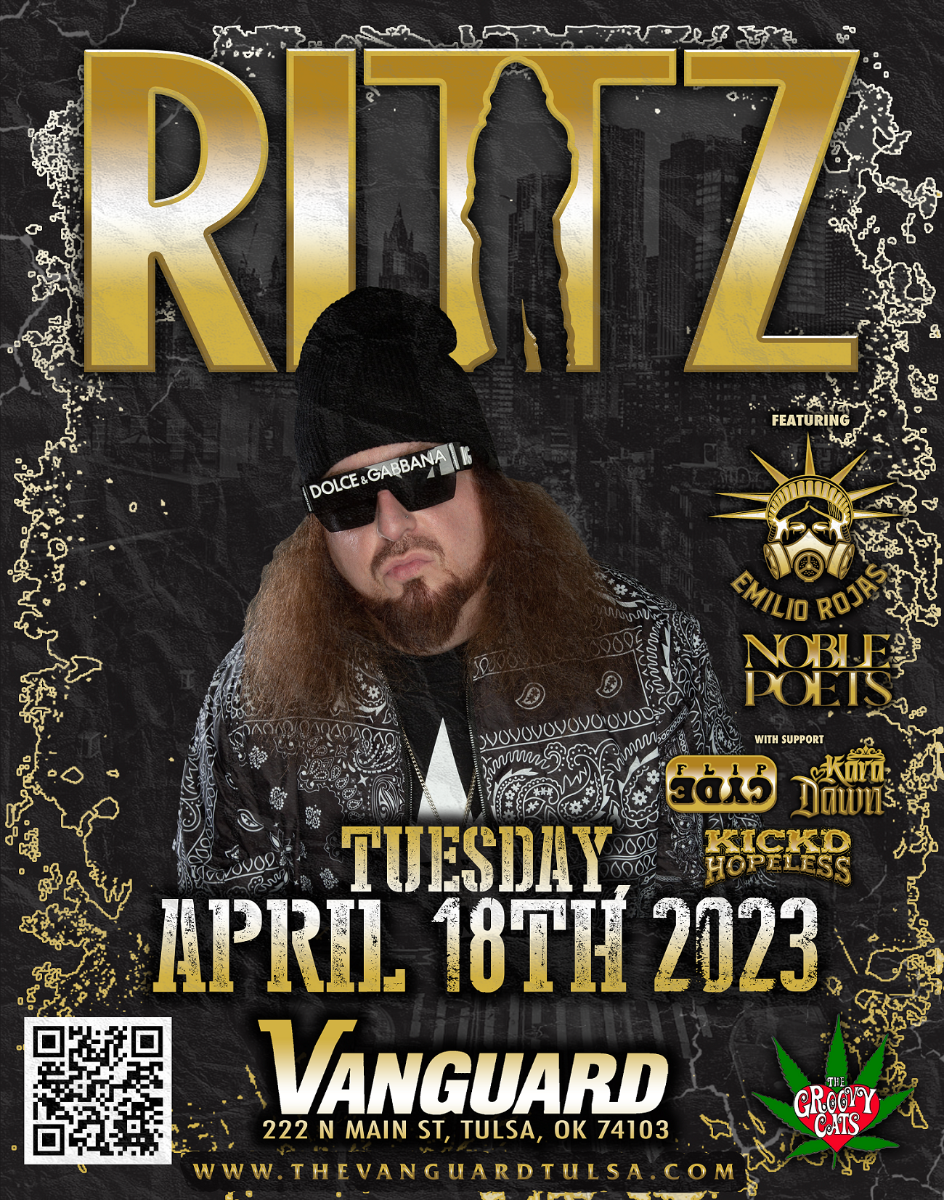 Artists
Rittz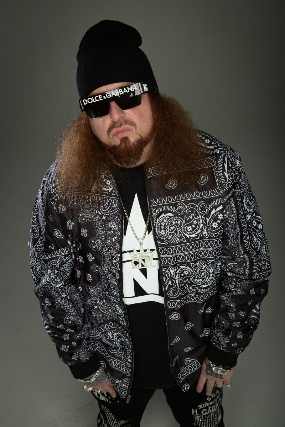 After a successful run that saw him release four commercially and critically acclaimed albums, tour the world several times, and have his songs streamed tens of millions of times, Rittz found himself starting over. In addition to parting with longtime recording home Strange Music, he was battling substance abuse and was experiencing financial hardship. So in order to launch his CNT Entertainment company and the next phase of his recording career, Rittz wanted to make a statement. His friend Nawf6od came up with the idea of making things royal, that Rittz should put a crown on everything he did. Hence the title of Rittz's remarkable new LP, Put A Crown On It. "We're all kings and queens," Rittz explains. "I've always liked crowns, Crown Royal, feeling like a king, and king-type stuff. I think royalty is fly. A lot of us are underdogs and have-nots, so I'm like, 'Forget that. Let's put a crown on everything.' Everything that we do, I want to put a crown on it and make it king stuff." Rittz makes a triumphant return with Put A Crown On It, a well-rounded album that showcases his lyrical agility, his storytelling abilities, and his ability to deliver powerful self-examination. The project also showcases Rittz's keen ear for music and his ability to partner with some of music's biggest artists to create classic material. Case in point is the propulsive "Wakeup Call," which features Yelawolf and Twista.
Emilio Rojas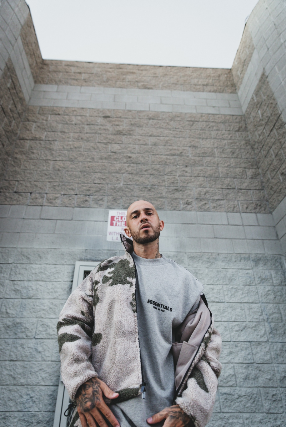 One of your favorite rappers' favorite rappers, Emilio Rojas cut his teeth as a young artist in New York and has spent the last decade making a career as one of the sharpest lyricists in hip-hop. As a Venezuelan-American, Rojas has consistently showcased his ability to be a voice for a massive and underrepresented group. Through both his personal storytelling and unique social and cultural observations, he has earned more than 100 million streams across music platforms and has received praise from hip hop legends like Rick Ross, Sway, DJ Green Lantern, to name a few.
Noble Poets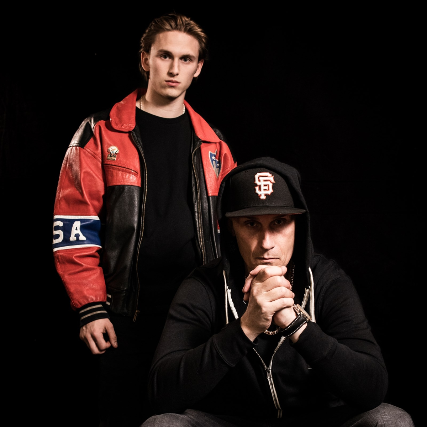 NOBLE POETS are a rap duo formed out of Northern California, comprised of rapper Jevon 'ODW' Barnes and singer Caleb May. The intense heart felt lyrics, heavy hitting subs, and angelic melodies invite the listener to a front-row experience of the ups and downs of life.
Caleb's soaring melodies represent light and redemption in contrast to ODW's gravel-filled raspy delivery. The vocals stylistically compliment each other: one spitting darkness and despair and the other personifying light and hope. As you are drawn into the authenticity of the NOBLE POETS, prepare yourself to experience Hip-Hop like you've never heard before.
Kickd Hopeless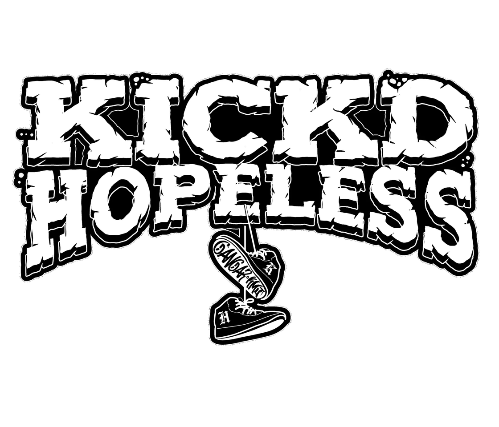 KickdHopeless is a high energy duo of dads.
Gangar, with his strong metal influence, brings heavy screams and serene vocals to the team. KMJ, with his deep hip hop roots, brings a powerful message as well as unique cadences to the pair.