The Vanguard and Bros Houligan Present...
Dizzy Wright
with Jarren Benton, Demrick, REEZY, JROB, MUSIC GENIUS CREW, Kickd Hopeless
Tue
Oct, 3
8:00 pm
( Doors:

7:00 pm

)
The Vanguard
All Ages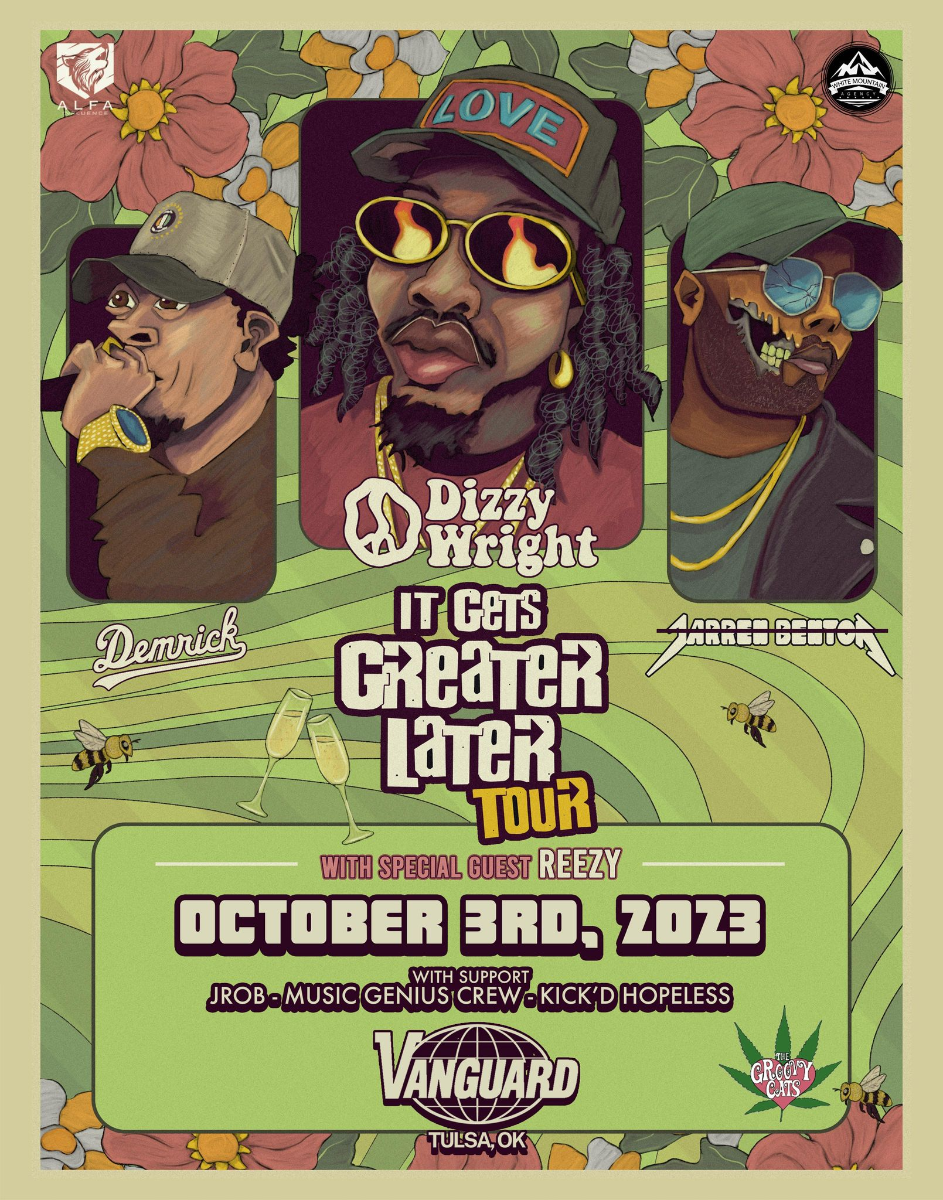 Additional Info
PLEASE NOTE:

No backpacks or other large bags will be permitted at entry. If a bag is necessary, we encourage you to carry something the size o a standard fanny pack or clutch. All bags subject to search at entry.

All patrons will be subject to wanding with a metal detector at entry. No weapons, including folding pocket knives, will be allowed to enter the venue.

No outside drinks or reusable drink containers will be permitted. This incldues Camelbak style backpacks.

No smoking allowed inside venue. WE have an open re-entry policy, so you will be permitted to go outside if you would like to smoke during the event.
Artists
Dizzy Wright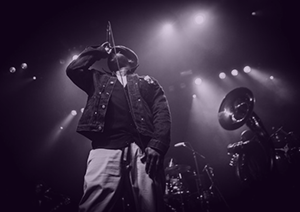 La'Reonte Wright (born November 26, 1990) is an American rapper better known by his stage name Dizzy Wright. In December 2011 he signed to rapper Hopsin's independent record label Funk Volume. After signing he released his debut studio album SmokeOut Conversations in April 2012. He followed that with The First Agreement in December of that year, and then a mixtape The Golden Age in August 2013. All three projects managed to chart in the top 50 of the Billboard Top R&B/Hip-Hop Albums chart.
Fresh off of his breakthrough performance on BET's 106&Park where he captured the nations attention with "Top Knotch Steez" 19 year old Dizzy D Flashy is a lyrical phenomenon and one of the hottest up and coming HipHop talents to anticipate. Based in Las Vegas, the entertainment capital of the world, Dizzy has managed to use the city as a platform to launch his career and has already been stirring up all sorts of action.
No stranger to entertainment, Dizzy began his career at the age of ten as a youth reporter interviewing major celebrities such as Nelly, Jessica Simpson, Magic Johnson, & Boys II Men with his younger brother K.J. The young brothers began recording songs and before they knew it were asked to perform at high profile events such as Magic Johnson's Mid Summer Nights Mardi Gras where they made their first performance on the same stage as B2K. Not long after, R & B singer turned actor, Tyrese called them up on the stage during a photo OP at the 3rd Annual BET Awards in Los Angeles and introduced them to the media as DaFuture. The brothers really liked that name and decided that's what they would be called from that point on.
Under the direction and guidance of their Uncle Layzie Bone, of the multi-platinum rap group Bone thugs-n-harmony the two brothers recorded many songs including one featuring Cassidy while working in the studio with Swizz Beatz. However, reality was beginning to set in as their mom simply could not afford to put anymore money into their young careers. As a result of Dizzy's family financial problems, the teenagers of a single mom were forced to focus on school and give music a temporary rest. Dizzy calls this his inspiration for the song "Dreams on Hold". In total DaFuture won three awards in three years (2005, 2006 & 2007) at the annual Las Vegas Music Awards including "Best Hip-Hop Group".
Now, almost two years later Dizzy has stepped out on his own as a solo performer. He's been grinding in the studio almost everyday after school working on songs for his debut album. While in pursuit of the right major situation he plans to spread positive energy through his music. Hopefully allowing people to not only groove to his songs but be able to understand his young perception of life through his eyes with his dynamic and crystal clear ability to flow in a variety of styles to a variety of speaker bumping beats. "I've learned the hard way that you can be the coolest kid on the block and still have a good head on your shoulders; education is the key to the future, it's important no matter what career you are pursuing," exclaims the young entertainer.
Over the years Dizzy has been in the studio with many major recording artist and producers and has had the pleasure to work with many. Even though he is a hip-hop artist, he's worked with R & B producers that have produced hit records for Missy Elliott, Alicia Keys, Destiny's Child, Mario and many, many more. Dizzy is sure to be right there among some of today's hottest young entertainers that go straight for the top. He has his own swag and he prolifically displays this on his debut single "Swagg It Out" which is beginning to create a major buzz in his hometown of Las Vegas.
Jarren Benton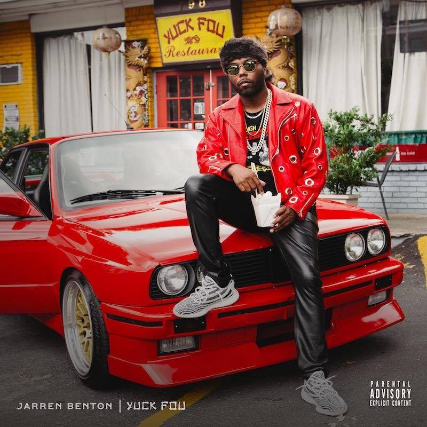 For an artist with serious mainstream aspirations, Decatur, Georgia's Jarren Benton has spent his career going against the grain. One of Funk Volume's premiere acts, Jarren admits, "I love the music I do now. I do it in the safe-mode." That's rather shocking for an artist whose last album, Freebasing With Kevin Bacon lived up to its name, at least in attitude and style, evident on single "Skitzo." He continues, "I want to take it a lil' further. I just haven't had the balls to go all the way there yet, 'cause I presently want to keep a foot in the mainstream too."

However, courage is not something Benton's music or live show is lacking. Studied in the anything-goes showmanship of Prince, Marilyn Manson and Method Man, Jarren shares, "The essence of giving of a good show is not givin' a fuck," he says, while pointing to stage-diving, beer-chugging and more depending on the night's particular vibe. This type of authenticity, balanced with intricate, golden ear-informed lyricism has attracted attention from Erick Sermon (EPMD, Redman) to No I.D. (Common, Kanye West) in courting Jarren to potential major label deals. However for the father and family provider, only indie juggernaut Funk Volume really voiced his biggest concerns. "All I was asking for was progress. I just wanted to know that what I was doing was the right move – especially chasing a dream with a family." Funk Volume offered what Def Jam and the others weren't – and in recent years, Jarren has been able to support his family and his dreams simultaneously.

In addition to Funk Volume, which Jarren refers to as "family," the rapper maintains strong ties in the Atlanta community, such as Rittz, Playboy Tre, Spitzwell and his SMKA affiliates. "It's the best of both worlds," says Jarren, of playing a significant role in a respected collective of talent, as well as being an artist in one of the most powerful new labels in Hip Hop. "We all still came from that era about lyricism, even if you were making Southern music."

After two successful digital releases and a video fast-approaching one million YouTube plays, Jarren is hard at work on what will inevitably be his biggest album to date. Following the star-filled supporting cast of Freebasing With Kevin Bacon and Huffin' Glue With Hasselhoff, the comedic emcee promises to break from the series with a purpose in mind. "This one has a different vibe. It's a lot more personal stuff so people can learn who Jarren is," he says, also suggesting more refined production that translates more to his ambitions of being a household name. In the same vein, that courage Jarren felt was missing is brewing on his upcoming work. The vet points to "Heart Attack" and "Smells Like Murder" with R.A. The Rugged Man as some of the most conceptual, dazzling work he's recorded to date.
"From my ranges of influence, I think a lot fans appreciate my personalities, but they don't really get into the music… yet," admits Benton of his available catalog. The stakes are high and the time is right for the man who has pursued a dream for a decade. "I love this. I'm not driven by money, but I'm conscious of making music that can be universally appreciated." It is coming to life for an artist closely connected with the tenants of Hip Hop: style, skill and absolutely not givin' a fuck.
Demrick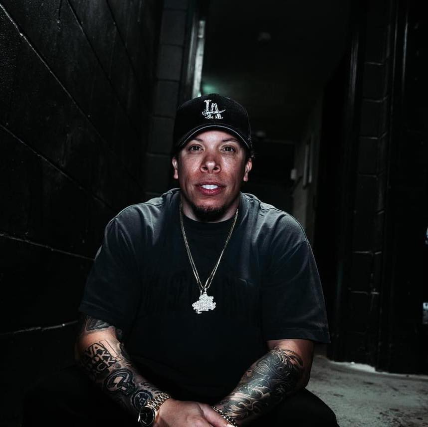 Demerick Ferm, better known by his stage name Demrick, formerly known as Young De, is a rapper from Spokane, Washington, now living in Los Angeles. He has collaborated with Xzibit, Kurupt, Snoop Dogg, Too $hort, B-Real and Cypress Hill.
REEZY
JROB
MUSIC GENIUS CREW
Kickd Hopeless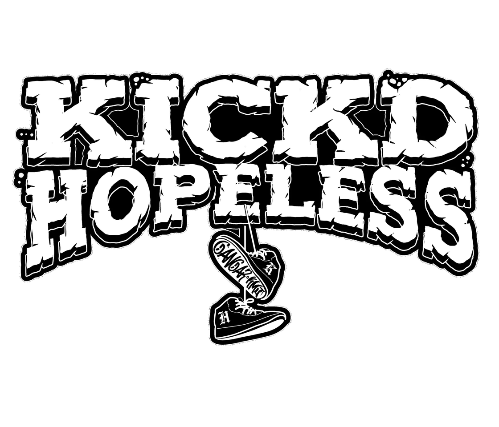 KickdHopeless is a high energy duo of dads.
Gangar, with his strong metal influence, brings heavy screams and serene vocals to the team. KMJ, with his deep hip hop roots, brings a powerful message as well as unique cadences to the pair.