The Vanguard & Bros Houligan Present
Nuns
with Brothers Griiin, Modeling, Stepmom
Fri
Oct, 27
8:00 pm
( Doors:

7:00 pm

)
The Vanguard
All Ages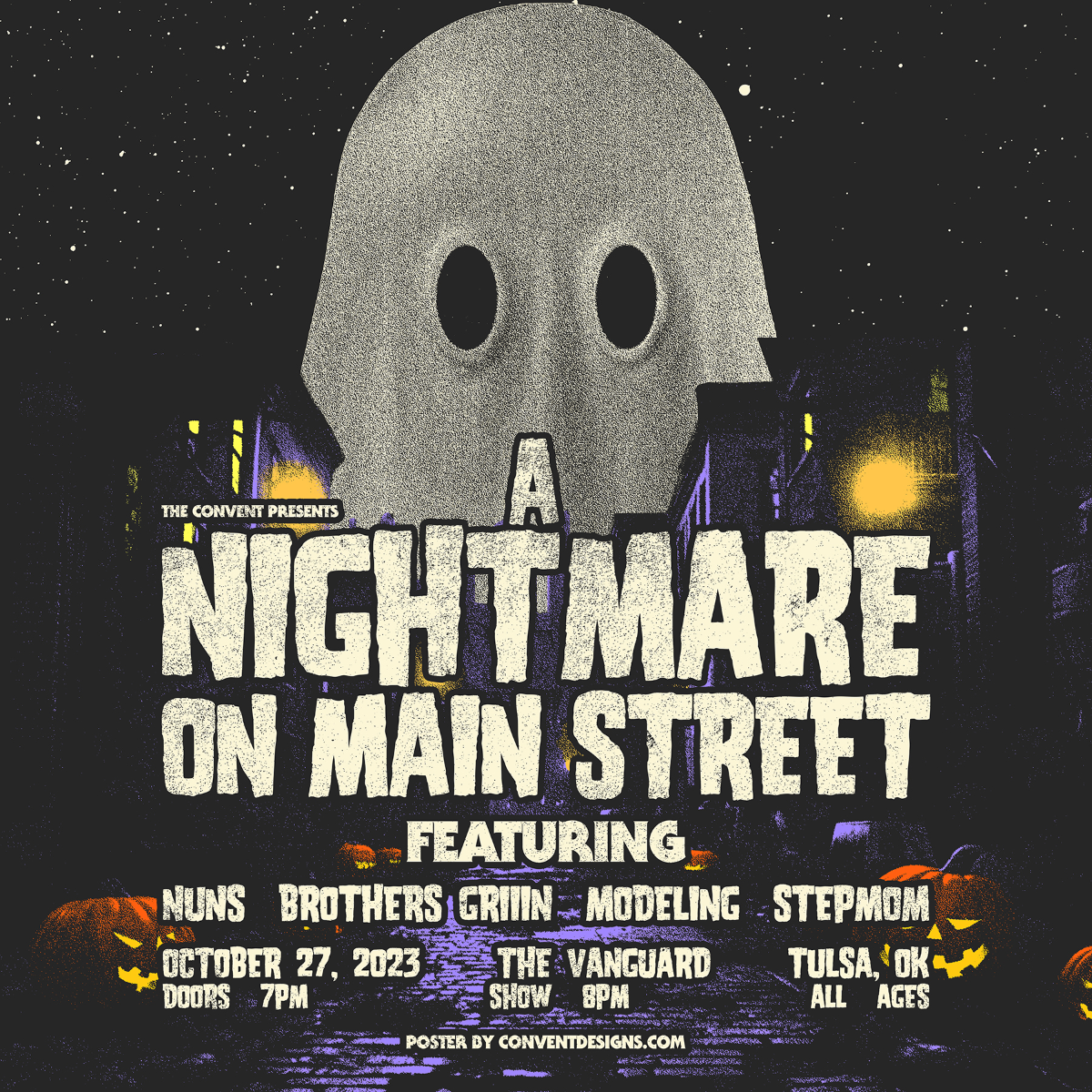 Additional Info
PLEASE NOTE:
No backpacks or other large bags will be permitted at entry. If a bag is necessary, we encourage you to carry something the size of a standard fanny pack or clutch. All bags subject to search at entry.

All patrons will be subject to wanding with a metal detector at entry. No weapons, including folding pocket knives, will be allowed to enter the venue.

No outside drinks or reusable drink containers will be permitted. This includes Camelbak style backpacks.

No smoking allowed inside venue. We have an open re-entry policy, so you will be permitted to go outside if you would like to smoke during the event.
Artists
Nuns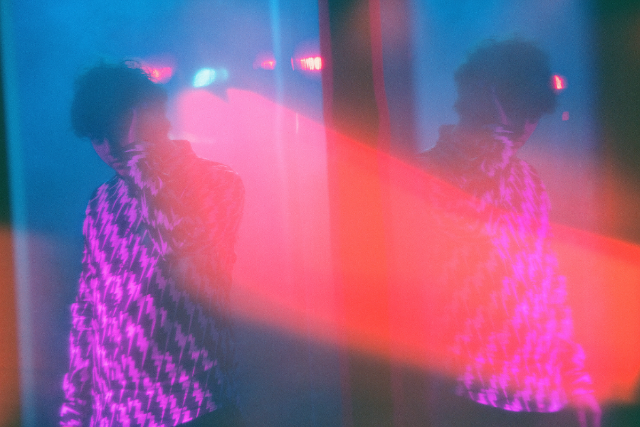 Hallucinations, the third LP from Tulsa's indie rock explorers Nuns, picks up where the group's dreamy-yet-soaring previous albums left off, and somehow one-ups the whole affair. Hallucinations is dreamier...soarier…even more gorgeous than its criminally overlooked forebears.

The crystalline melodies of Nun's frontman/songwriter/producer, Hank Hanewinkel III—often shrouded in cosmic waves of fizzing guitars, scintillating keyboards and swirling, distorted drums—float above the beautiful din like a lonely searchlight sweeping the horizon. At the center of it all are Hanewinkel's haunted vocals, full of unanswered questions, wounded observations, and full-throated declarations of love, refracted through gauzy waves of life and reminiscence.

But make no mistake, this introspection isn't a quiet affair. Hallucinations is best experienced loud. It's a churning, cinematic launch into the stratosphere. And trust me…you want to take this trip.
Brothers Griiin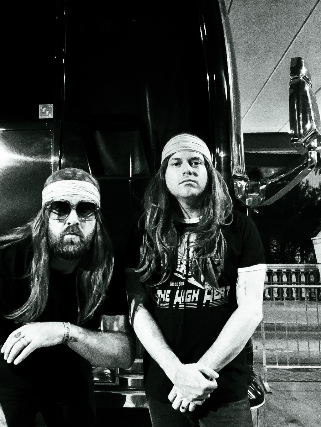 Flaming Lips drummers and late night DJs, The Brothers Griiin arrive with their debut record, Joy City. Though conjured as a party record, "Joy City" came together during two years of love, loss, depression, and aggression in a world ravaged by political and physical disease.

"Joy City" features contributions from friends in the Flaming Lips, Zhu, Shiny Toy Guns, Spaceface, the Bright Light Social Hour, and more, fostering a desperately needed sense of connection with friends around the world during the band's isolation.

Catch the Brothers Griiin on tour with The Flaming Lips, DJing an underground warehouse party, or on record collaborating with the likes of Miley Cyrus, Phantogram, Kesha, The Chainsaw Kittens, Grace Potter, Particle Kid, Colourmusic, Stardeath and White Dwarfs, and Beachyhead.
Modeling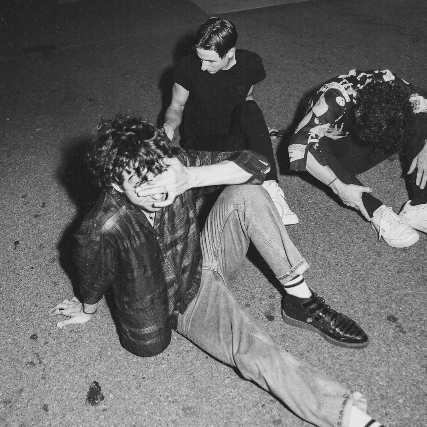 Modeling is a three-piece experimental, electronic group creating introspective music inspired by film scores, visual arts and personal experiences. Comprised of brothers Connor, Ryan and Cuinn Brogan, the band places most of their sonic emphasis on intense, analog synth sounds and detail-oriented, electronic textures. Many of their songs center around themes of longing, alienation and feelings of nostalgia with lyrical references to dreams and memories of a time before.
The band released their first record SOMEWHERE BEFORE on May 15, 2022. It was written, recorded, produced and mixed by Modeling during the 2020 pandemic at their home studio in Fayetteville, Arkansas.
SOMEWHERE BEFORE represents both a factual time that we can no longer return to and also a fictional time that we were never a part of. Many of the songs on the record are inspired by past events and center around themes of loneliness, longing and feelings of nostalgia. The sounds and sonic textures of the music are heavily influenced by old science fiction movies, film scores and photographs of people and places which feel alienated from reality.
Born and raised in Central Arkansas, the brothers were introduced to music at an early age by their guitar-enthusiast father who would frequently play classic rock music throughout the house while they were growing up. Inadvertently, the type of music that would leave a lasting impression on the brothers was that of which was present in many of the films they were exposed to in their early years… also by their father's influence. Brad Fiedel's haunting neo-noir synth score for "The Terminator," The expansive, romantic sounds of "Braveheart" by James Horner and the magical feeling of everything John Williams was creating at the time colored and shaped their entire childhood.

Upon discovery of progressive rock in their teen years, the brothers would find a new interest in noisey, overdriven guitars, loud drums and experimental song structures. They would begin crafting original songs for their previous outfit PMtoday which garnered a small following. The brothers released two albums and signed to a reputable record label under PMtoday before disbanding to pursue other musical interests.
During their time away from the stage, the Brogans would explore new areas of music including jazz, electronic music, and contemporary classical, while also delving into the world of synthesizers, sound design and music production. Their love for film scores and visual arts would return to play a prominent role in how they would structure and design their songs under the name Modeling.
The track "Apex" off their debut EP1 was named best of the best in 2015 by Pigeons and Planes and was placed 3rd in the John Lennon Songwriting Contest of 2015. The band's self-produced music video for their latest single "Nothing Unexpected", premiered by Wonderland Magazine in 2021, was recently accepted by The Fort Smith International Film Festival to be one of their official selections of 2021.
Stepmom