Alan Doyle
with Class Zero, Overslept, If Only, If Only, Cliffdiver, NeoRomantics
The Vanguard
All Ages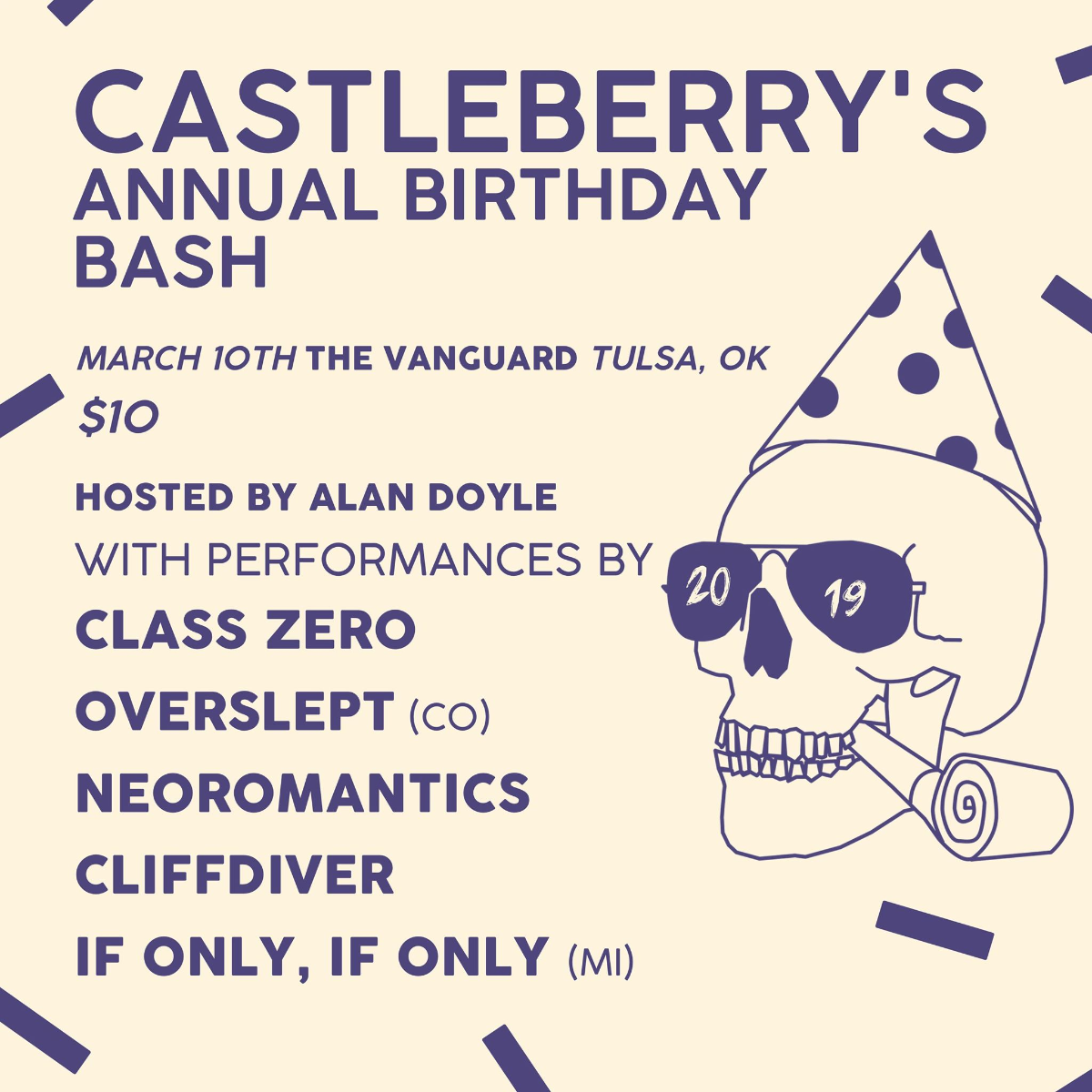 Artists
Alan Doyle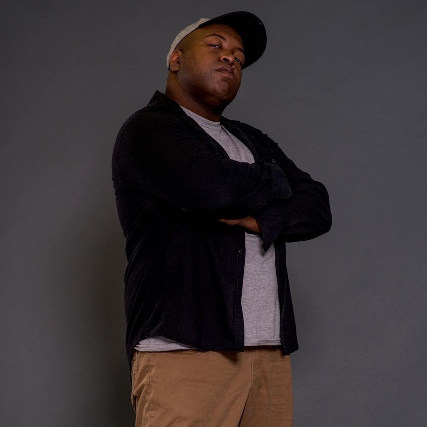 Class Zero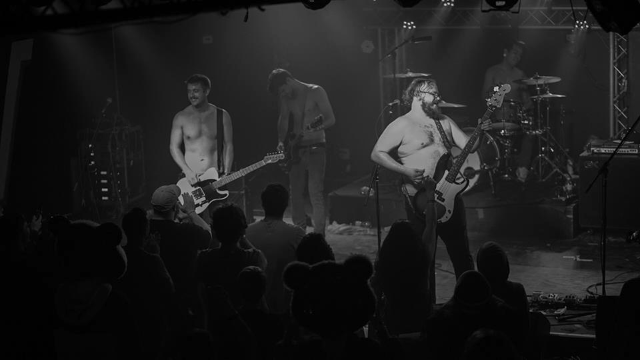 Started in November of 2014 in a storage unit in Tulsa Oklahoma, Joshua Meador (guitar/vocals), Justin Hoffman, and Vince Baker (drums) came together to write music. After writing quite a few songs in just a few weeks, they brought in Darrell Dotson (guitar/vocals) to help fill out the sound. The magic made between these four fine young gentlemen would surprise even them with how quickly it came to be. After landing their first show in February, through sheer word of mouth they began cultivating fans and captivating audiences with their high energy shows that focused on everyone having the best time possible as fast as possible. Their mix of punk musical elements with heartfelt lyrics would drive them to become one of the Top Five Punk Bands in Tulsa. They have played with the likes of local legends Society Society, Merlin Mason, SkyTown, and national artists like Mike Dillon. Since placing in the Top Four out of around thirty bands in the East Meets West Battle of the Bands in Depew, OK, Class Zero has had the privilege of playing shows almost every other weekend all around Tulsa and as far away as Ft. Worth, TX, Since then have departed from original bassist and added newcomer Tyler Burke of Roots Of Thought, who is now a permanent member. They released their second EP titled High Energy Love Stories Pt. ll on Valentines Day 2016 and are now writing their first full length album.
Overslept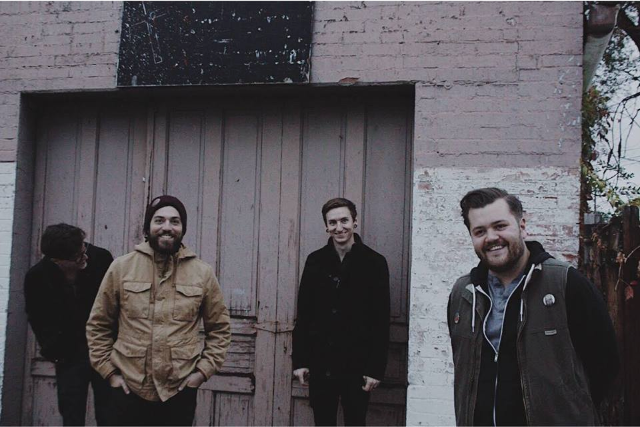 The waking moment when you realize you've overslept creates a unique sensation of urgency. That call to participate in the world and utilize what is left of the time you have is what inspired Elias Armao, Corban Roberts, Evan Zeller, and Mickey Postilion to pursue music more earnestly. Since Overslept's conception in December 2013 that mentality has grown the project from its acoustic-pop roots to a four-piece band with a consistent touring focus and no intention of sleeping in.
Overslept has shared the stage with Lydia, Sorority Noise, My Body Sings Electric, Comrades, and Tigerwine. They have released a full length LP ("I've Been Keeping To Myself"); as well as two EPs ("Overslept/Father Mountain Split" and "That's Not Very Punk Rock of You").
Critics rave that Overslept is "A bunch of babies," "Ed Sheeran the Band," and "Too energetic for my taste."
The band's passion for playing makes their live performance an exciting and cathartic experience that creates an inviting air of community.
If Only, If Only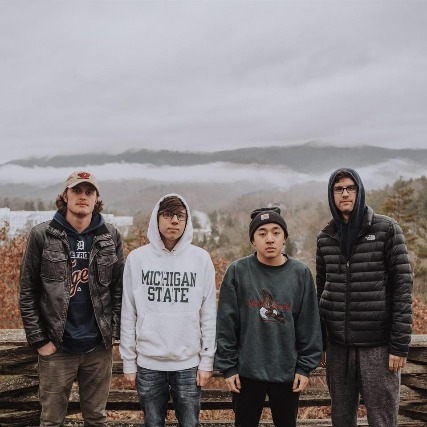 It's not until the third act of Holes, the best-selling children's novel and film of the same name, where a generations-old curse is reversed. It's where the work's main character Stanley Yelnats recites the same poem tied to his doomed ancestor. And while Michigan's If Only, If Only is named for that pivotal retelling, they're not no-good or rotten. They're just looking for a new lease on their lucky streak.

Formerly known as Backpacks, this Midwestern outfit matched pensive lyricism with equally lingering backdrops, creating an atmosphere that married the intensity of post-hardcore with the nebulous breathing room afforded by an indie-rock pedigree. With a new name and a new sonic blueprint — first single "As Good As It Gets" tightens the formula with a more delicate balance of melody and massive tone — If Only, If Only is here to reclaim their family name, while leaving their old baggage behind.
Cliffdiver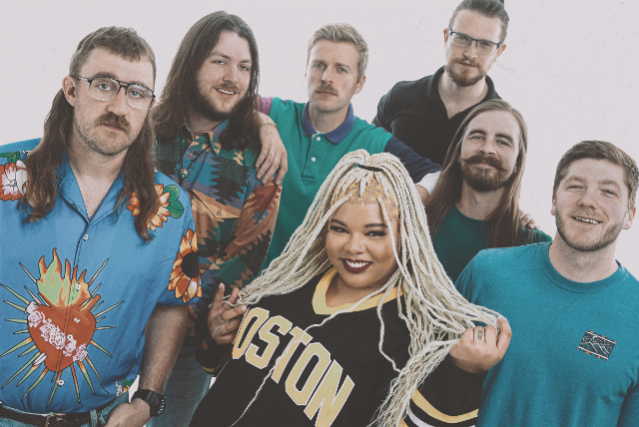 "So-Cal" indie rock from the landlocked state of Oklahoma.
NeoRomantics