The Odyssey
with Manta Rays, Future Tapes, New Time Zones
Sat
Feb, 9
7:30 pm
( Doors:

7:00 pm

)
The Vanguard
All Ages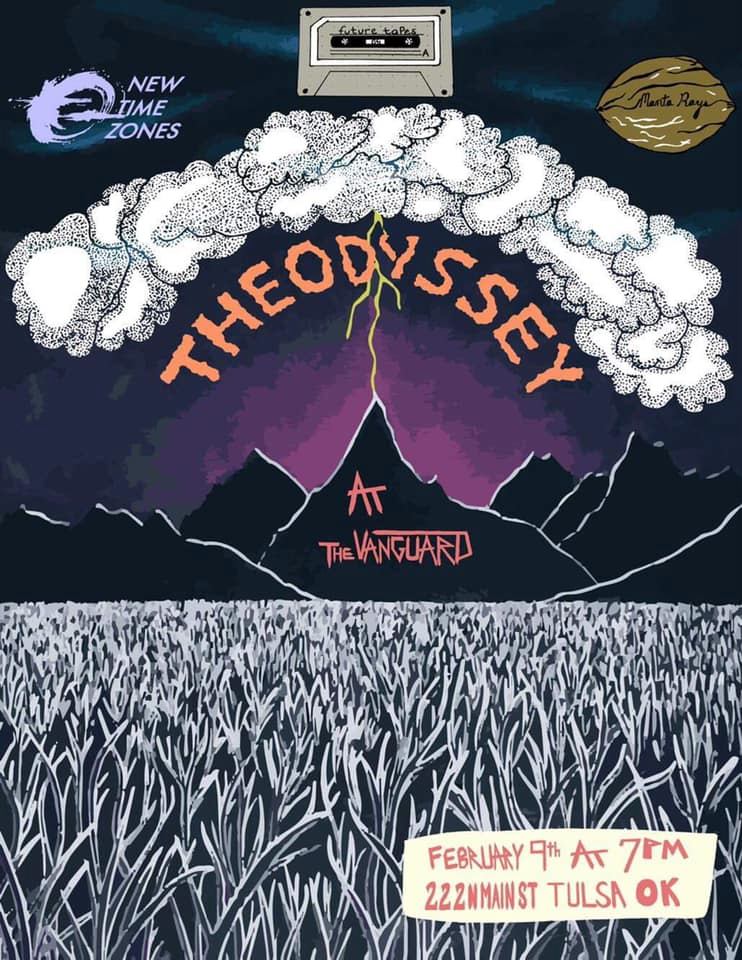 Artists
The Odyssey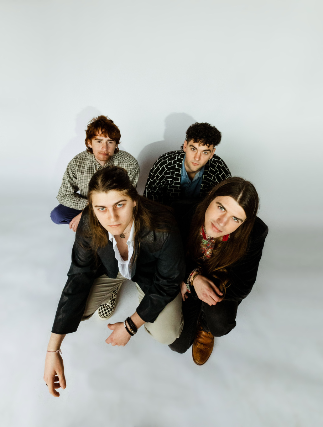 The Odyssey is an Alternative Rock/Blues Rock band. The current members of the band are Cobey Brown, Derek Johnson, and Elijah Avery. We create original music and perform local shows in Tulsa and surrounding areas.
Manta Rays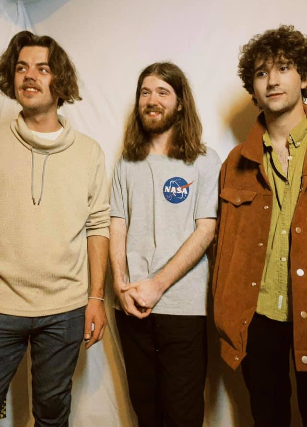 The band was originated as a high school band from Bixby, Oklahoma in summer of 2014 by Jackson Gillett under the name Manta Rays.
In January of 2015, Manta Rays released a garage band demo called 'I Don't Want To', which received a very good response eventually releasing Manta Ray's first EP, Bad Faith in May the following year. After some changes in the bands line up, and playing around with a stage name, Jackson was a solo artist. and this time Britton, Parker, and Ronnie had a band that went by Anti-Gravity that had ended due to differences, and had just been jamming out and bugging neighbors in Parker's garage. Then in the summer of 2016, Britton, Parker, and Ronnie were spontaneously in the band after jamming out in the garage one day. And Manta Rays got another accidental start playing house shows Parker's garage, inviting friends to come and listen for an hour of their time. and suddenly this started a following of people, and with each house show, more and more people showed up. With time and connections the band had with one another, they looked at it as an opportunity to share good music with people. Jackson, Britton, Parker, and Ronnie released their first single as a band calling it 'Look At It Out Here' in July 2016. and releasing 2 follow up singles. Doing everything on their own and having full creative input.
Future Tapes
Future Tapes is the aftermath of previous project called Summit, a loud indie rock band, both led by Christian Sanchez. After a year of downtime and touring with other bands such as Nuns, a psychedelic rock band from Tulsa who has toured with national touring acts such as The Kills and Gerard Way of My Chemical Romance, Christian began writing again with another sound in mind. Future Tapes is a blend of Alternative bands such as Local Natives and The Neighborhood with more synthesizers and influences of the 80's.
New Time Zones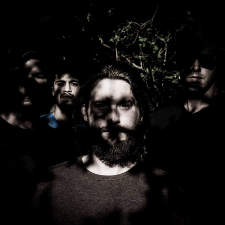 New Time Zones started as a four piece band out of Stillwater with original members David Rey, Harrison Duff, Otto Stevenson, and Ben Haack. Ben Haack moved away after graduating from OSU which left the band as a three piece instrumental until they acquired singer songwriter Justin Shelton. The next six months were spent writing and perfecting their sound. However, Otto Stevenson decided to move to Colorado which left NTZ without a drummer. Luckily they found Michael Mangum to fill the spot a few months after Otto had left.