The Vanguard and Bros. Houligan Presents...
Bobaflex
with Dark Sky Choir, Firstryke, Ironglide, Rival Empire
The Vanguard
All Ages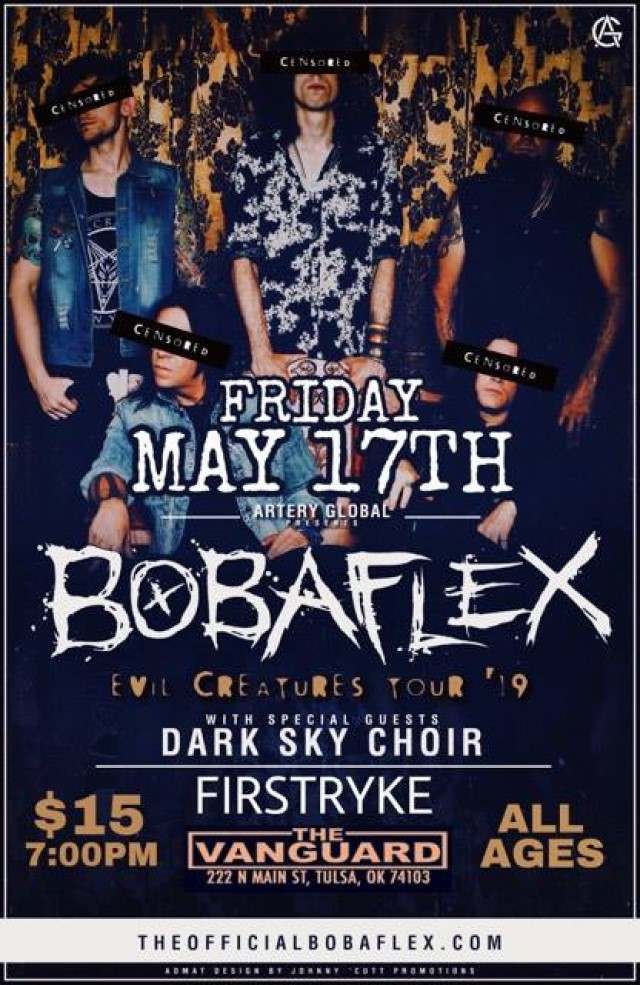 Artists
Bobaflex
Born out of the ashes of record label bankruptcy and the loss of the rights to their name, Bobaflex found themselves lost at sea when they started their own label BFX Records for the release their first independent full album Hell In My Heart in 2011. The album spawned two charting singles and set the mold for Bobaflex's fiercely independent way of life.

Since Hell In My Heart Bobaflex has begun to solidify themselves as the model for independence. They have released two further independent albums under their BFX label (Charlatan's Web – 2013 and Anything That Moves – 2015). These two resulted in another 2 charting singles and multiple self produced music videos with one million or more views. Bobaflex has just released Eloquent Demons on the label Thermal Entertainment, their most ambitious and well received LP yet, which has already produced four acclaimed singles – a cover of Hey You by Pink Floyd, the original Long Time Coming, Lights Out and Off With Your Head.

Bobaflex's tireless ethos has also carried into their live shows and touring schedule. Having played all lower 48 states over the last 7 years, they have played 100+ shows every year including a record setting 154 in 2016 and 123 in 2017. This constant schedule has crafted the band into one of the tightest and realest live Rock 'n' Roll bands in the country.
Dark Sky Choir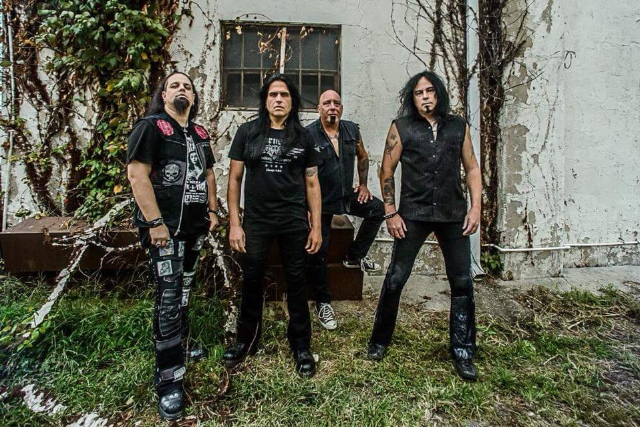 Dark Sky Choir is an original hard rock/metal band from NJ. Formed in 2016, the band originally consisted of four veterans of the local music scene, playing the classic metal music they all grew up listening to. As their local popularity increased as a tribute band, it was inevitable that they soon began writing their own music. Founding members Fred Gorhau and Mike Sakowski are the only two remaining original members in the current lineup. Gorhau has spent the last 7 years touring the USA and Canada as a lead guitarist for the holiday-themed progressive band The Wizards of Winter, playing alongside some of the original vocalists from Trans-Siberian Orchestra. Sakowski has been a drum teacher and career drummer for the past few decades, performing in the local scene with countless cover bands. Both have also toured the US and Europe with the metal band Exxplorer.

In late 2017, original vocalist, Hollywood How, and bassist Joe Stabile were replaced with Brian Allen and John Moyer, respectively. Allen has been the voice of various bands throughout the years, most notably as the frontman for Vicious Rumors for almost a decade. Moyer is best known as the Grammy-nominated bassist for the world-renowned metal group Disturbed, with whom he has recorded and toured since 2004. When John is on tour with Disturbed, Percy Trayanov from Madame Mayhem takes over on bass duties. Inspired by a lifetime love of metal, Dark Sky Choir brings years of live and recording experience to the stage with their own brand of hard rock and metal. Earlier this year they released an EP titled Reboot, and embarked on their first national tour, opening for Fozzy. Their brand-new full-length album End of Days was just released in conjunction with their five-week national tour with Monster Magnet.
Firstryke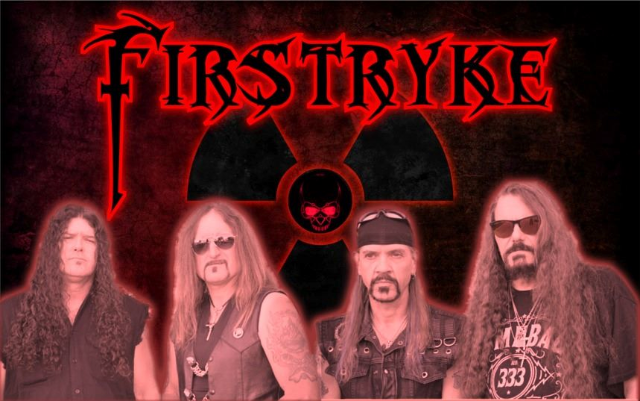 FIRSTRYKE originally formed in 1984 when two of Tulsa OKs best bands, Slayer and Lazarus combined forces into one band and they immediately knew they had something special. They began to tour non-stop, playing clubs throughout the Midwest, always leaning more towards their original music than the covers they had to play to do the club scene. Their sets gradually began to fill up with their own music and when they had enough to do an album, the band came off the road to record "Just A Nightmare".
It was on the strength of the album, and their live show that Firstryke began sharing the bill with national touring acts such as Metallica, Dokken, Stryper, Kings X, etc, the members of the band went their separate ways in in the 90's to pursue other projects, but they all remained close friends.
In 2009 Firstryke signed a deal with Sam McCaslin of Retrospect Records to re-issue "Just A Nightmare" on CD, Sam asked the band to reform and play that years Rocklahoma, which they did. The warm up shows were all sold out affairs, and the Rocklahoma shows went so well that the band decided to keep right on going, and have played Rocklahoma every year since their reformation!
Firstryke has a unique sound, with the raw, powerful vocals of Ric Adams, stinging leads & crunching rhythms of Jim Rutledge along with the tight, grooving rhythm section of drummer Mike DePetrillo & bassist Bryan Wallace combine to bring a heavy, melodic feel to their music.
Ironglide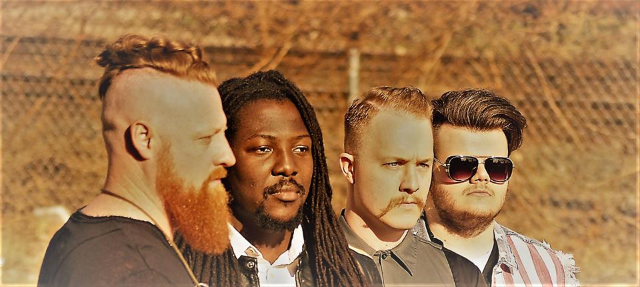 Ironglide is a Rock & Roll / Southern Rock band that was formed in Nashville in 2013.
Ironglide draws on all the things we all love about iconic classic rock and blends them with the best aspects of today's modern rock. Their sound is pure rock with complex instrumentals and authentic lyrics that leave you feeling big emotion and always wanting more.
Live shows are filled with high energy rock and roll, heartbreaking songs of loss and love, and good ol' fun-loving rock!
From the first note to the finale, you will be enthused, enthralled and entertained by this bands skill, energy and rock and roll soul!
Rival Empire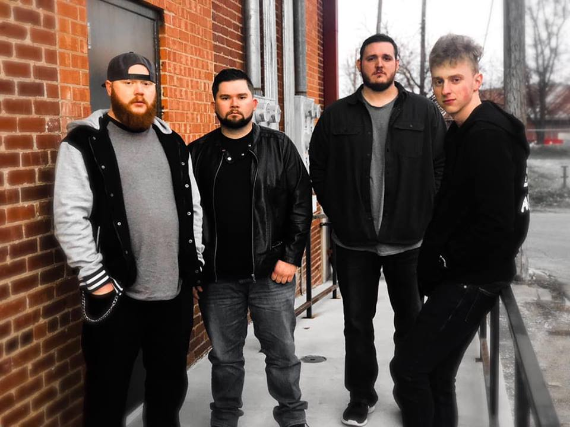 Rival Empire lead guitarist and founder Daniel Canler and drummer Cody Stinnett were members of the rock band Everfade. After a short stint playing local bars and clubs, citing creative differences, Canler and Stinnett left Everfade and began writing material for a new project. Canler reached out to long time friend Jeremy Lothridge to provide vocals, as well as close friend Pj Perry to play bass and in July of 2018 Rival Empire was born.

In January of 2019 they entered the studio with Zain Smith (Locust Grove/Anti-Mortem) to record their debut single "Too Far Gone" due to be released in the Spring of 2019.

Since their conception in July of 2018, Rival Empire's existence has been a bold act of determination. Their mission is simple; to provide the hard rock and metal world with a courageous voice that cuts through the noise with truth and clarity. Pushing the envelope on what you think you know about hard rock and metal, Rival Empire's pure and unpolluted sound provokes an unexplainable conviction to join them in their fight