The Vanguard and Bros. Houligan Presents...
Soft Kill
with The Secret Post, Downward
Fri
Apr, 26
8:00 pm
( Doors:

7:00 pm

)
The Vanguard
All Ages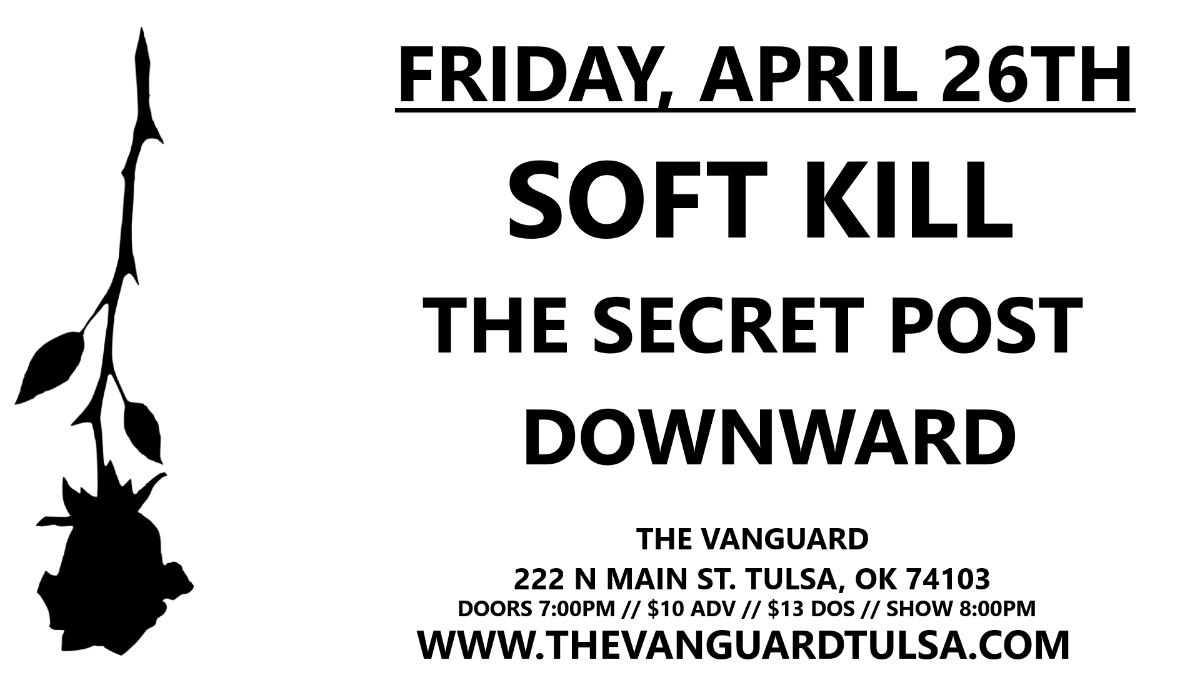 Artists
Soft Kill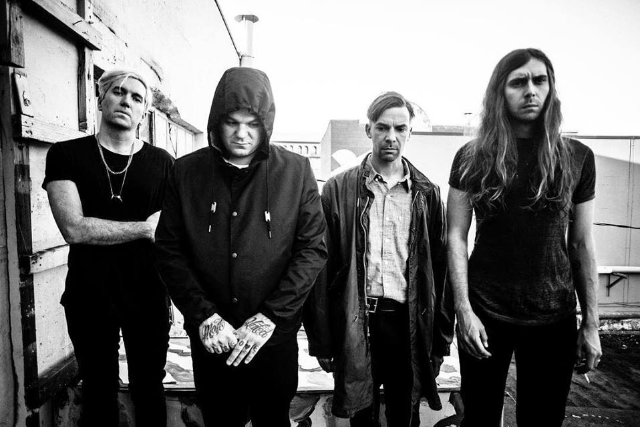 Formed in 2010, most hated ever since.
The Secret Post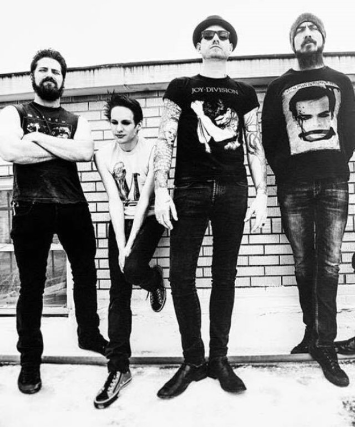 The Secret Post is an expression of dark emotion..we are influenced by sex and death and all that is dark...The Secret Post is sex...The Secret Post is dark romance...and The Secret Post will make you dance all dead...WE WILL RUIN YOU...The Secret Post came into existence in early 2004...it was a project brought about by DayRuiner...he was in WiseMan at the time and needed a softer more electronic outlet for some of his writing that didn't really fit with WiseMan, although he was the primary songwriter...WiseMan was abruptly halted for undisclosed reasons...so with that at hand, DayRuiner moved back to his home state of Oklahoma...immediately recruited a drummer (Nicoli) from the D.I.Y. punk band Straight-Jackit...soon after the bass player from WiseMan (Tap) showed interest in The Secret Post, he moved back to his native Tulsa and so he was recruited...DayRuiner met a few guitarists that showed wild interest in being the project, but none had dedication to even show up for auditions...Heath was added to the line-up....Aleks the Myth was also recruited for lead guitar....and that was the first live incarnation of The Secret Post...live shows were stunning to the scene...cocaine and alchohol....cocaine and irresponsibilty soon ended the band for a indefinite period of shadow lurking....DayRuiner continued to write and record awaiting the emergence of the dark to be just right....some decisions were made, habits were broken and here we are, the fall of 2008....the current line-up includes, DayRuiner on vocals and guitar, Nicoli on drums, Tap on Bass guitar, Aleks the Myth on lead guitar and Tim Synth(previous drummer for Elliot the Letter Ostrich), on synths and keys....prepare for sex and death, for dark danceable rock, for excess and lust, we are back, and you will be ruined...with over 22 songs pre-written and recorded at DayRuiner Studios, The Secret Post is ready to begin the Ruining of Tulsa once again...you succumb to the sounds of the dance all dead...like magick that grabs the darkness from your inner-soul, and thrusts it toward your ears...we are The Secret Post, we will ruin you, we will make you feel sexy, dark, tortured, and undead...enjoy my little darklings...Love us, Hate us, lust us, we are The Sex....
Downward