The Vanguard and Bros. Houligan Present...
Mechanize
with Lucid Awakening, Citadels, Oceanaut
Sun
Jun, 23
8:00 pm
( Doors:

7:00 pm

)
The Vanguard
All Ages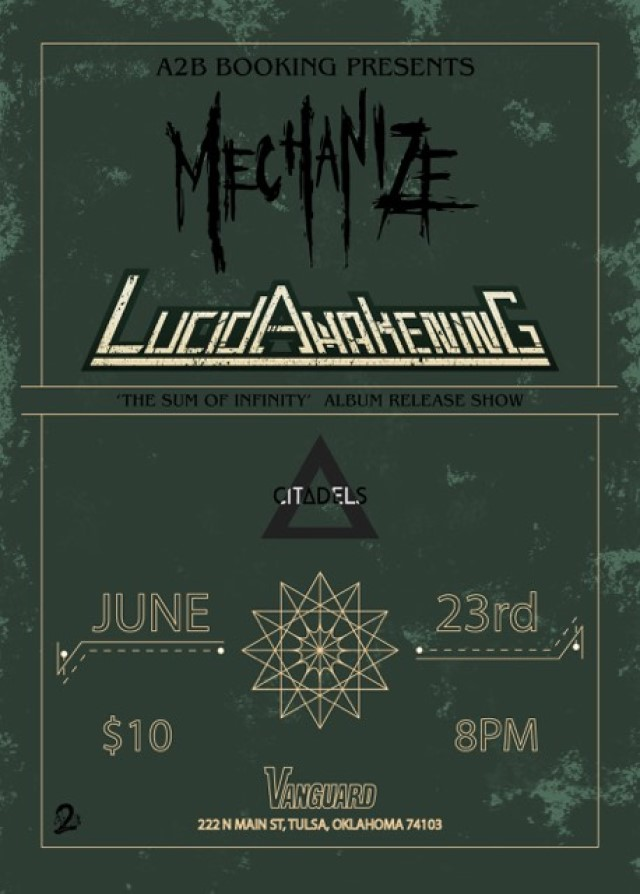 Artists
Mechanize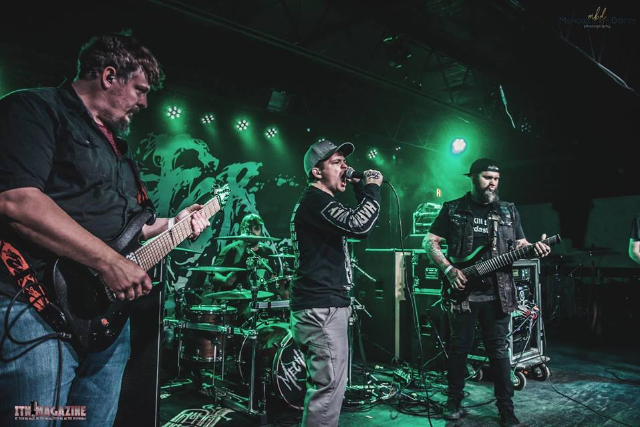 Chris Stout, Bobby Dirks, and Dirk Lindberg started jamming in January of 2016. After writing a couple songs they wanted to find a front man. After searching for a couple months, they received an email from Craigslist after posting an ad. The guy happened to be their current frontman Jake Burge. We've been playing shows since October of 2016 and we have no plans on going anywhere. Catch a show, say hello, and hang out with us!
Lucid Awakening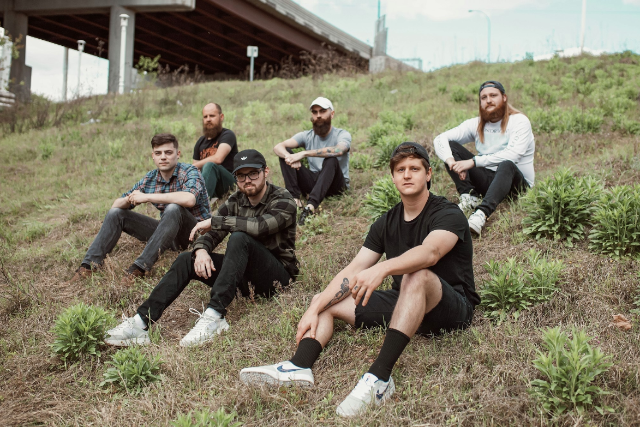 Formed in 2010 by brothers Garrett (bass) and Colton Miller (guitar) in Owasso, Oklahoma, Lucid Awakening set out to make their mark in the progressive world. They began writing songs together, soon bringing drummer Nicholas Santistevan into the creative process in 2011. Dedicated practicing and writing led to their first show as a 3-piece in 2014, providing local support in Oklahoma City for Intronaut's 10th anniversary tour. Work resumed, and second guitarist Jake Jezek joined the band in 2015, followed by keyboardist Michael McGinley in 2017.

Finally equipped with a full sound, work began towards recording their first album. In April of 2018 they released their debut single, Insight, the first showcase of their fun and intense songwriting.
​
Influenced by the likes of Between The Buried And Me, Dream Theater, Haken, Scale The Summit, and many others, they use many elements of their predecessors to craft their own unique sound. The songs are cinematic in scope and dynamic in texture, with sweeping melodies, dramatic progressions, and moody jams, providing an epic and satisfying experience for the listener.
Citadels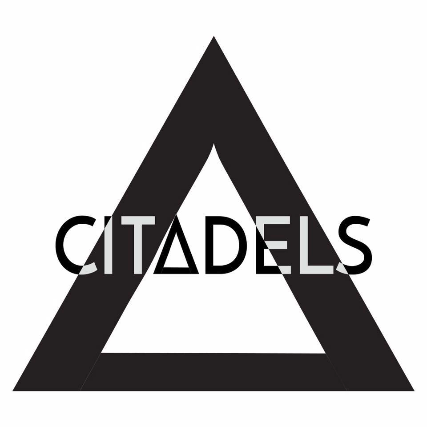 -Piece Progressive Rock/Metal Band from Tulsa, OK

Guitar- Micah Obal
Bass- Topher Rogers
Drums-Lucas Hance
Vocals-Heyden Smith
Oceanaut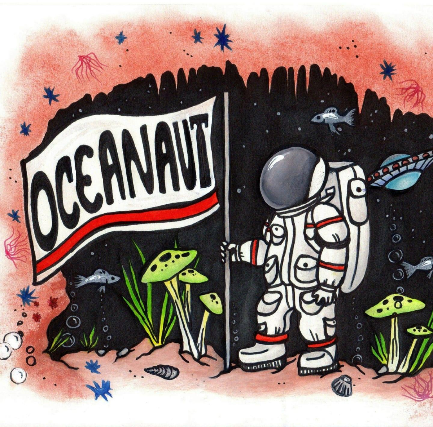 Art rock from Tulsa, OK. Music is an ocean. Experimentation is exploration.