The Vanguard and Bros. Houligan Present...
Death Valley Girls
with Pearl Charles, The Daddyo's, Golden Ones
Tue
Aug, 27
8:00 pm
( Doors:

7:00 pm

)
The Vanguard
All Ages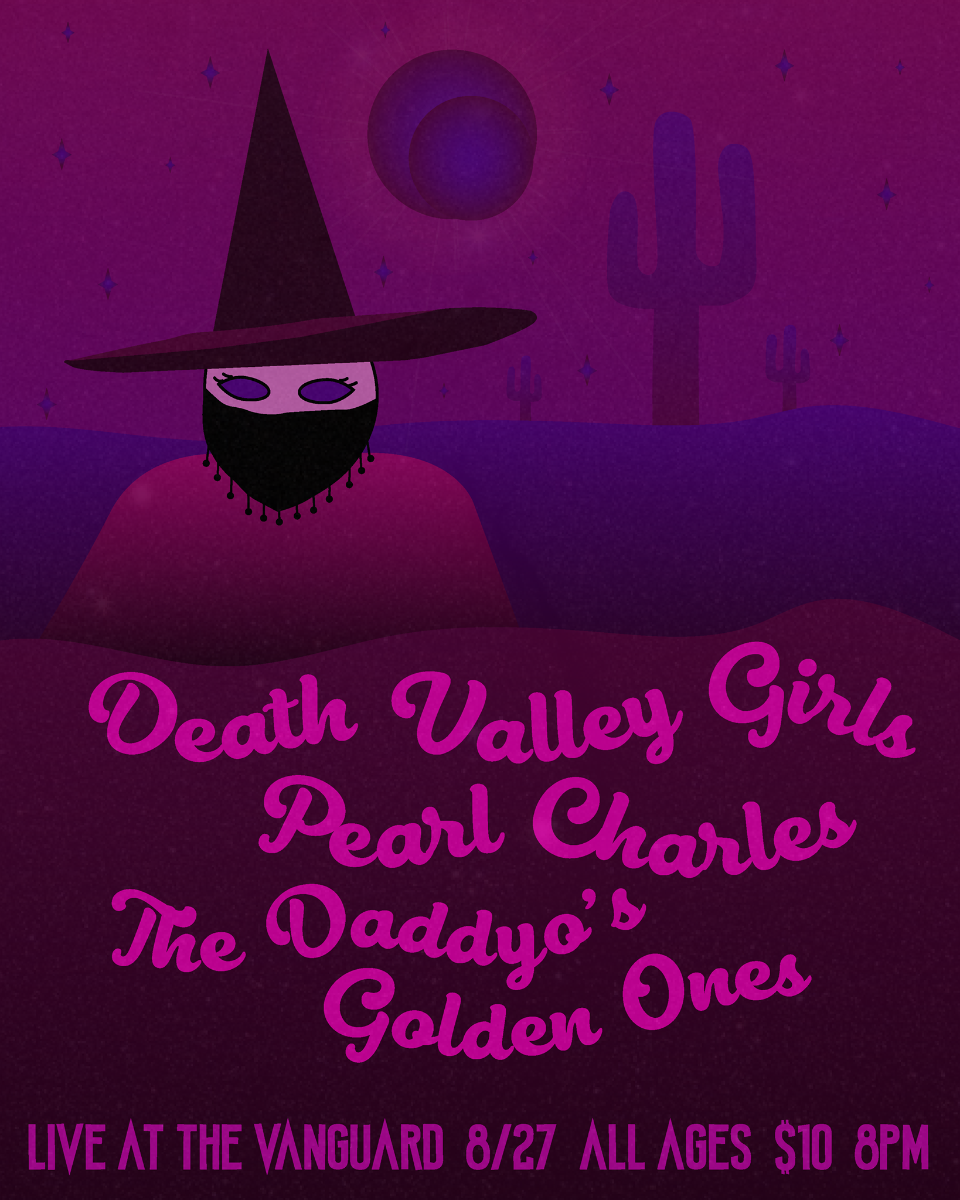 Artists
Death Valley Girls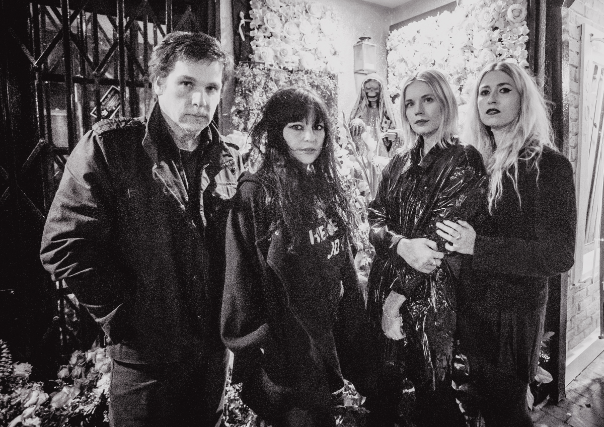 Rock n' roll has always served as a means to elevate the fringe of society, though it's accentuated the plights of the outcasts and misfits in different ways throughout the years. In its infancy, rock was a playful rebuttal against segregation and Puritanism. In the '60s, it became a vehicle for an elevated consciousness. In the years following the Summer of Love and the clampdown on Flower Power, that countercultural spirit adopted the aggravated and occasionally nihilistic edge of bands like The Stooges, Black Sabbath, MC5, and The New York Dolls. And then as the '80s approached, popular rock n' roll turned into a relatively benign celebration of hedonism and decadence, but that contingent of dark mystics from the '70s who lifted the veil and used music as a means of rallying people to altered planes had left their mark. It was an undercurrent in rock that would never die, but would percolate in corners of the underground. Today we can see it manifest in LA's Death Valley Girls.

The group feels less like a band and more like a travelling caravan. At their core, vocalist/multi-instrumentalist Bonnie Bloomgarden and guitarist Larry Schemel channel Death Valley Girls' modern spin on Fun House's sonic exorcisms, early ZZ Top's desert-blasted riffage, and Sabbath's occult menace. Their relentless touring schedule means that the remainder of the group is rounded out by whichever like-minded compatriots can get in the van. On their third album Darkness Rains, bassist Alana Amram, drummer Laura Harris, and a rotating cast of guests like Shannon Lay, The Kid (Laura Kelsey) and members of The Make Up, The Shivas, and Moaning help elevate the band from their rogue beginnings to a communal ritualistic musical force. On the surface level, Death Valley Girls churn out the hypercharged, in the red, scuzzy rock every generation yearns for, but there is a more subversive force percolating beneath the surface that imbues the band with an exhilarating cosmic energy.

Death Valley Girls' sophomore album Glow In The Dark was based on the concept that many of us are trying to become more enlightened, and you can tell by the way they 'glow in the dark.' Darkness Rains goes a step further, attempting to shift the consciousness of those that have not yet considered how we are all connected and how that relates to the way we view life beyond death. Those that 'glow' can use the songs on Darkness Rains as new chants—or they can be used for pure entertainment. "Songs come from beyond and other worlds, you just have to tune into the right radio wave signal to dial them in. Our signal happens to be in a 1970 Dodge Charger Spaceship," says Schemel.

Album opener "More Dead" is a rousing wake up call, with a hypnotic pentatonic guitar riff and an intoxicating blown-out fuzz-wah solo underscoring Bloomgarden's consciousness-rattling proclamation that you're "more dead than alive." The pace builds with "(One Less Thing) Before I Die", a minute-and-a-half distillate of Detroit's classic proto-punk sound. But at track three, Death Valley Girls hit their stride with "Disaster (Is What We're After)", a gritty, swaggering rager that takes the most boisterous moments off Exile On Main Street and beefs it up with Zeppelin's devil's-note blues. Darkness Rains retains its intoxicating convocations across ten tracks, climaxing on an astral plane with the hypnotic guitar drones and cult-like chants of "TV In Jail On Mars."

"Learn from the stars and beyond! Be happy and thankful we got to live together on Earth at the same time! And death is just a shift—stay alive and awake," Bloomgarden and Schemel respond when asked for a final thought on Death Valley Girls. "Embrace the darkness and don't fear the Reaper." Suicide Squeeze Records is proud to further the cause by releasing Darkness Rains on October 5 th , 2018 on LP/CD/CS/ and digital formats. The first vinyl pressing is limited to 1,500 copies. Both the cassette and vinyl include digital downloads.
Pearl Charles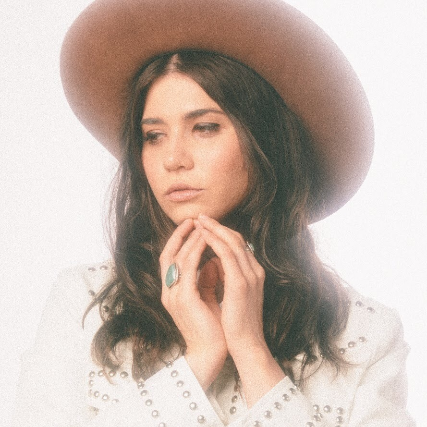 Pearl Charles lives in the moment, seeking excitement whether it leads her down a dark, dusty road or into the arms of a trouble-making lover. Her full-length debut album, Sleepless Dreamer, describes late night revelry, love affairs, running away and running towards, serenading the sunrise through whirlwind stories of her native Los Angeles, the city, the canyon, the desert, and the road. On a quest to discover the truest version of herself, Charles embraces the feeling of not being settled, a person who always restlessly wants more from life and is willing chase it, wherever it may lead her.

Sleepless Dreamer finds her soulful, often sultry voice gliding through songs tinged with cosmic Americana, a little disco, some classic rock & roll, and a whole lot of that smooth AM gold. Passion, psychedelics and heartbreak inform the highs and lows she rides through the album. Finally able to see clearly through the smoke and mirrors of her surroundings, Charles departs on a consequent journey of questioning and soul-searching, eventually hitting the road in the inevitable search for answers.
The Daddyo's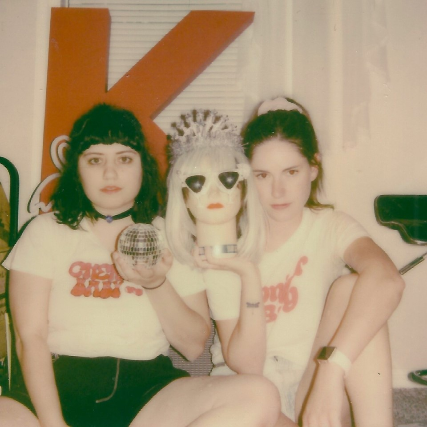 "Songwriting duo since middle school, Kylie Slabby & Kylie Hastings of The Daddyo's have spent a lot of time turning their wide eyed, sugar-coated musings of life, into a sparkling array of pop-laced grunge and shoegaze that carries with it a dazzling assortment of head swaying hooks." -Dan E. Brown: The Grey Estates

The Daddyo's began in Summer 2013 when best friends Kylie Hastings and Kylie Slabby reminisced on playing guitar in their bedrooms and writing songs throughout middle school. The duo never once thought about performing live because they were so content with having slumber parties and writing/recording songs together (with a karaoke machine that had a tape deck).

Years later, the Kylie's realized that the music they were writing needed to be heard. So, with the help of some friends, they were convinced to get a full band together, recorded their first full length album, and started playing locally for the first time ever. The Daddyo's has since been a live performing band for over 5 years and have released a handful of studio recordings, including 2 full length albums and 3 lengthy EP's. They've toured all over the midwest and the East coast. The grunge pop group has received attention over seas with record labels and blogs and have been a part of many collaborations that put out cassette tapes/etc.

Currently, Daddyo's are still based in Tulsa, OK and play every now and then around town. Stay tuned for more Daddyo shows and updates in the near future! Until then, you can listen to their complete discography on their Bandcamp, Spotify, Apple Music, etc! 🙂

"Smother Your Brother (The Daddyo's second full length album) is brimming with a semi-subversive brand of wholesome doowop and sunbather beach pop. The songs aren't so much soaked in reverb as they are warbled and warped by sitting out in the heat too long, all while the vocals of singers Kylie Slabby and Kylie Hastings willfully melt into each other like friends sharing a wardrobe. "
-Josh Boydston: Oxford Karma

"Sludgy garage pop meets grunge tinged surf rock soaked in sweet and sour all girl harmonies." -Annika Haskell
Golden Ones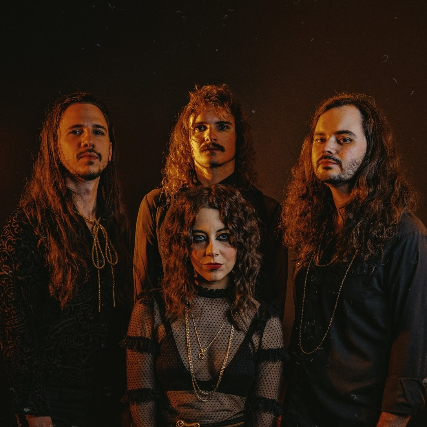 Golden Ones are a high energy rock n' roll band with driving guitars, powerful vocals, stage presence galore, and a glam sensibility. Drawing influence from the sounds & steeze of the great 1970's rockers before them, they bring an intensity to the stage that is second to none. Armed with three songwriters and a nostalgic attitude, Golden Ones take no prisoners.