The Vanguard and Bros. Houligan Present...
Sat
Nov, 9
8:00 pm
( Doors:

7:00 pm

)
The Vanguard
All Ages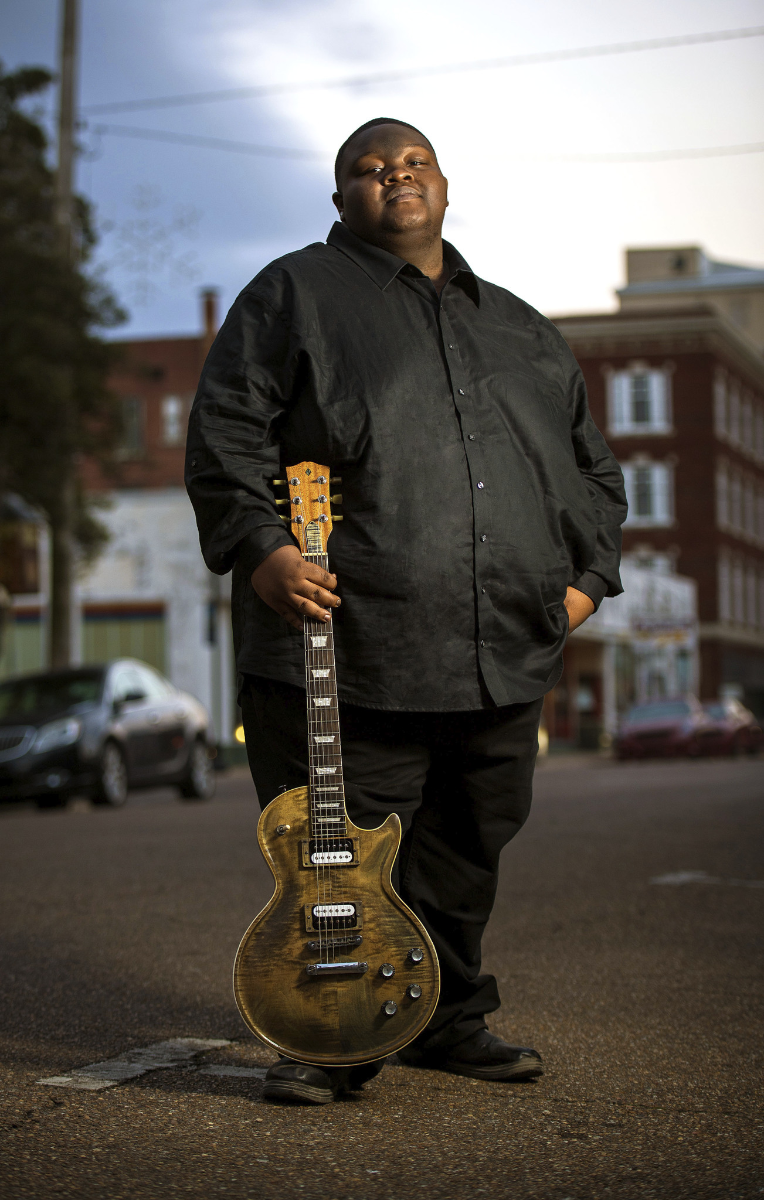 Artists
Christone "Kingfish" Ingram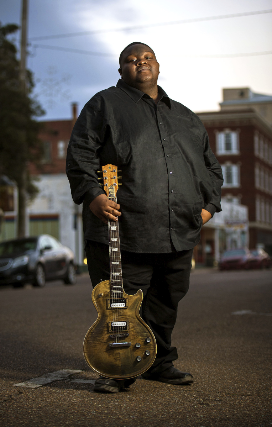 O
nce a generation, a blues artist comes along who not only reminds mainstream audiences how deeply satisfying and emotionally moving the best blues music can be, but shakes the genre to its core. With both eyes on the future and the blues in his blood, 20-year-old guitarist, vocalist and songwriter Christone "Kingfish" Ingram is set to take the music world by storm with the long-awaited release of his debut album,
KINGFISH
, on Alligator Records. Sprung from the same earth as so many of the Delta blues masters, Kingfish comes bursting out of Clarksdale, Mississippi, just ten miles from the legendary crossroads of Highways 61 and 49. A student of the Delta's musical history, he is acutely aware of the musicians and the music that emerged from his corner of the world. "I do think I have an old soul, that I've been here before," he says. "I'm moving forward with one foot in the past."
"
Y
ou don't see too many kids into blues music," says the nascent star. "In my town, every kid wants to be a rapper – I wanted to do something no one else was doing." And although he grew up near the crossroads where Robert Johnson allegedly cut a deal with the devil, Kingfish insists he didn't do any of that to make his guitar howl the blues. "I just practice all the time," he says, "that's the only deal I made, and it's with myself."
R
ecorded in Nashville and produced by two-time Grammy winner Tom Hambridge (Buddy Guy, Susan Tedeschi, Joe Louis Walker),
KINGFISH
showcases Ingram's blistering, raw and inspired guitar playing, soulful, deep vocals and songwriting. He tells stories with his solos, channeling the spirits of all the past masters while the music he makes is his own. He co-wrote eight of the album's 12 tracks. "A lot of folks know me for my covers," he says. "That's why it's important for me to release original music." The first radio single,
Outside Of This Town
, is a fierce statement of purpose – both musically and lyrically – from this rising star. The songs range from autobiographical (
Been Here Before, Before I'm Old
) to humorous (
Trouble
), and from white hot (
It Ain't Right
) to slow and searing (
Love Ain't My Favorite Thing
). His friend and mentor, Buddy Guy, adds vocals and guitar on
Fresh Out
while another friend, Keb Mo, brings his warm, conversational voice to
Listen
, and adds his rhythm and resonator guitars to six tracks.
Alligator Records president Bruce Iglauer considers Kingfish a natural fit for the blues and roots label. "At the age of 20, Kingfish is one of the most exciting and passionate young artists I've seen in many years. He's creating new music that feels like blues but doesn't copy what's already been done. His roots are firmly in the Mississippi Delta, and you can hear that raw Delta honesty in his playing and singing. His guitar work is technically dazzling, but it's all about the emotions of the song and moving the audience. He's perfectly capable of crowd-pleasing shredding, but his music is remarkably mature. He knows which are the important notes, the notes that tell the story and grab the audience, and he leaves out the extraneous ones. He sings with the intensity and directness of a seasoned blues artist. He venerates the blues masters of the past and present but is eagerly making his own statement, inspired by the music they created. I'm watching him become a young, visionary blues giant. He has an amazing future ahead of him, and I'm proud that he's joined the Alligator family."
Kingfish is equally thrilled to have his debut album come out on Alligator, "I never thought this would happen. I've been waiting to release my first record for such a long time. To have it come out on Alligator is a really great thing."
Born to a musical family near Clarksdale, Mississippi on January 19, 1999, Christone Ingram fell in love with music as a small child. There was always music playing around the house. His family sang (and continues to sing) at their family church. His mother, Princess Pride, is first cousin to country music legend Charley Pride. Christone starting hitting drums at age six and at nine he picked up the bass. Around this time his mother enrolled him in a program at the Delta Blues Museum. At age 11, he got his first guitar and quickly mastered it. The young prodigy soaked up music from Robert Johnson to Lightnin' Hopkins, from B.B. King to Muddy Waters, from Jimi Hendrix to Prince. Before long he could play like them all, but all the while he kept developing his own sound and style.
Christone first stepped on stage at the age of 11 at Clarksdale's famous Ground Zero Club, playing behind one of his mentors, Mississippi blues icon Bill "Howl-N-Madd" Perry. Perry gifted the young musician with a new stage name, Kingfish. The young bluesman performed at the White House for Michelle Obama in 2014 as part of a delegation of young blues musicians from the Delta Blues Museum. By age 16 he was turning heads and winning awards, including the 2015 Rising Star Award, presented by The Rhythm & Blues Foundation.
Funk music superstar Bootsy Collins began sharing Kingfish's YouTube videos – some with millions of views each – online, telling his followers "this is how a child can influence others." Rapper The Game did the same. Christone's appeal beyond blues was immediate. He appeared on The Rachel Ray Show as well as The Steve Harvey Show. He was cast in season two of the Netflix program Luke Cage after the series lead producer saw one of his videos. Two of his cover songs appear on the show's soundtrack album, which immediately introduced him to a young audience who had never heard the blues before. Through Luke Cage, he also recently performed in an NPR Music Tiny Desk Concert with rap legend Rakim.
Kingfish has shared stages with Buddy Guy, Tedeschi Trucks Band, Robert Randolph, Guitar Shorty, Eric Gales and many others. He has befriended rock stars from Nikki Sixx to Dave Grohl. Since graduating high school, Kingfish has continued his life on the road. He has performed at festivals around the country, including stops at the Chicago Blues Festival, the Beale Street Music Festival in Memphis, the Bonita Blues Festival in Florida, The Waterfront Blues Festival in Portland, on the Legendary Rhythm & Blues Cruise, at Austin's Antone's and at San Francisco's famed Biscuits & Blues. He's performed in Europe multiple times, including appearances at the Moulin Blues Festival in the Netherlands and the Blues Heaven Festival in Denmark.

In addition to making music and touring the world, Kingfish donates his time and talent to two causes important to him. Through his work with various local Blues In The Schools programs, he visits with students around the country while he's on tour. "It's important to teach kids about blues and music and give them another forum to express themselves." He's also an official ambassador for United By Music North America, a program helping people with developmental challenges, such as autism, to express themselves through music. "Treat everybody right and anybody can do anything," says Kingfish.

With the release of KINGFISH and a major tour in the works (featuring many dates with Buddy Guy and Vampire Weekend), Christone "Kingfish" Ingram is ready to blaze a trail with the blues torch that's been passed to him. With his eye-popping guitar playing and his reach-out-and-grab-you-by-the-collar vocals, Kingfish delivers each song with unmatched passion and precision. Steeped in the rich, vivid history of the blues, he's driven by his burning desire to create contemporary music that speaks to his generation and beyond. Kingfish is a real life 21st century bluesman who is inspired by the music of Robert Johnson, but dreams of one day collaborating with Kendrick Lamar and soul-funk bassist Thundercat. "My core is blues," he says, "but it's important for me to create a sound and style that is uniquely my own. I have a lot to say, so please stay tuned."
The Cerny Brothers

THE CERNY BROTHERS' NEWEST RELEASE,
LOOKING FOR THE GOOD LAND
, IS A HEARTLAND ROCK & ROLL ALBUM ANCHORED IN THE ANTHEMIC SPIRIT OF BRUCE SPRINGSTEEN, JOHN MELLENCAMP AND OTHER BLUE-COLLAR BANDLEADERS.
Since releasing their debut, Dream, Scott and Bob Cerny have built their audience on the road, traveling far beyond their homes — including rural Illinois, where the brothers were raised; Los Angeles, where they sharpened their chops during the band's early years; and Nashville, where both siblings currently live — to play a string of dive bars, living rooms, clubs, and theaters. It's been a musical trial by fire. On countless nights, they've been the new kids in town, relying on their songs not only to make a good impression, but to cut through the clamor of a noisy bar in an unfamiliar city. That kind of touring will sharpen your songwriting. It'll make you louder, too. With Looking For the Good Land, the Cerny Brothers' music takes on an epic edge, expanding far beyond the folksy, acoustic-based sound of their earlier albums to embrace the storytelling, supersized hooks, and cinematic punch of American rock.
Traveling from town to town also opened the brothers' eyes to the diversity of U.S. society. They made friends in liberal cities, conservative towns, and everywhere in between. Along the way, Scott and Bob took note not only of the things that make each American unique, but the connections that pull us together, too. They realized that regardless of an individual's past, everyone seemed to have one thing in common: they were searching for their own peace of mind. Looking For the Good Land nods to that universal journey, examining what it means to be part of the American story.
"We're not looking to push any specific ideology," says Scott. "We're just making observations about what we've seen. Across the country, whether you're a musician or a plumber, you're looking for your piece of the American pie. Everyone is."
Decades before Looking For the Good Land's release, Scott and Bob spent their childhood summers upstairs, recording their first songs together in their Illinois bedroom. Downstairs, their two parents led by example, both of them working tirelessly to turn the American dream into a reality. Dad was an army engineer with a degree from West Point and a strong set of midwestern values, while Mom was an outspoken, Spanish-born immigrant who relocated to America at 18 years old. They formed a diverse and devoted pair, instilling a strong sense of brotherhood and workmanlike drive in their boys. The Cerny household wasn't filled with music, exactly — the brothers were left to discover their favorite artists on their own — but it was filled with love, which laid the foundation for the Cerny Brothers' strong family dynamic.
Coincidentally, Scott and Bob began making demos for Looking For the Good Land at Bob's house in Nashville, a move that echoed their very first homemade recording sessions as a band. The actual album was tracked at Cowboy Jack Clements' iconic studio, however, where the brothers captured a high-energy sound — including Bob's pounding piano, Scott's electric guitar, plenty of vocal harmonies, and the insistent heartbeat of a four-on-the-floor kickdrum — in the same room that once housed country icons like Johnny Cash. The siblings had never recorded in Nashville before, and they made good use of the city's musicians. The result is a big-sounding album that tackles even bigger topics.
"Our producer described Cowboy Jack's studio as the Millennium Falcon of Nashville studios," says Scott. "Not the fanciest studio in Nashville, but it'll get you to light speed."
Much of Looking For the Good Land deals with what it means to be an American in the modern age. Songs like "American Whore" examine the curiosities, controversies, and challenges of contemporary life in the USA, while the Springsteen-sized "Day of Thunder" finds its narrator bursting at the seams, ready to escape his Bible Belt upbringing and explore life beyond the city limits.
"'American Whore' was born out of frustration," says Bob. "So many of us rally against capitalism and consumerism, yet we don't always admit we're all a part of it. That system is a product of us, for better or worse — not the other way around. It frustrates me. This 'hate America' thing has been going on for a long time, yet most people I know simultaneously take part in it. We just need to be honest with ourselves. I think we're all just looking for the good land."
This is a personal album with a universal bent. It's music for all people — music that highlights the struggle found within all of us.