Lucid Awakening
with Machine In The Mountain, Galaxia, Being Without, Oberon, Let Slip The Dogs, Our Mother's Martyr
Sat
Dec, 8
5:30 pm
( Doors:

5:00 pm

)
The Vanguard
All Ages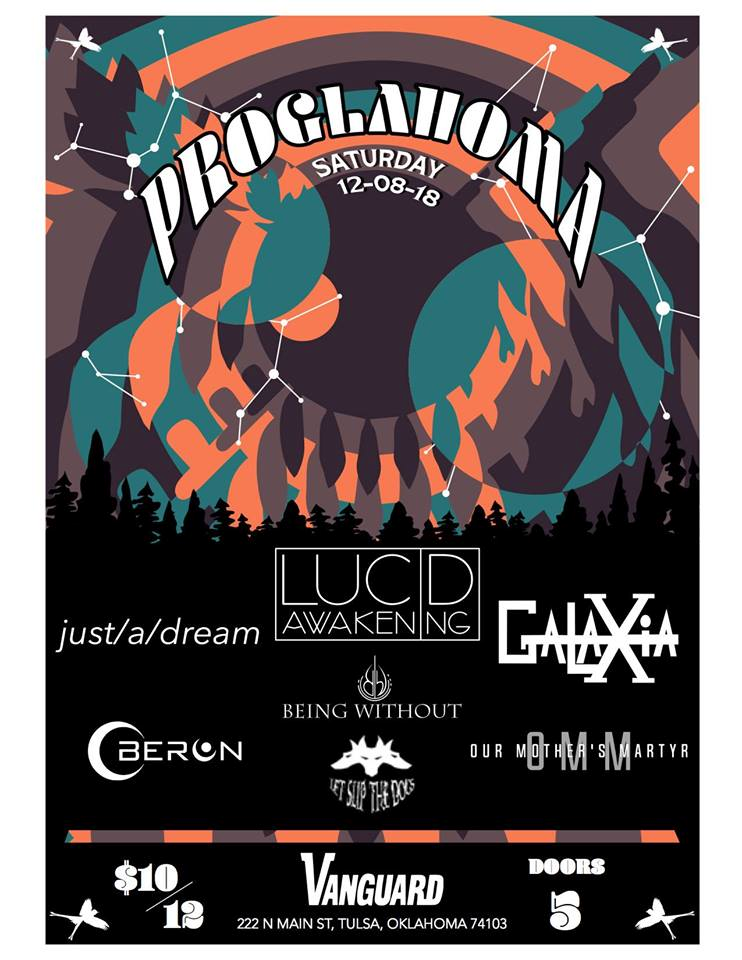 Artists
Lucid Awakening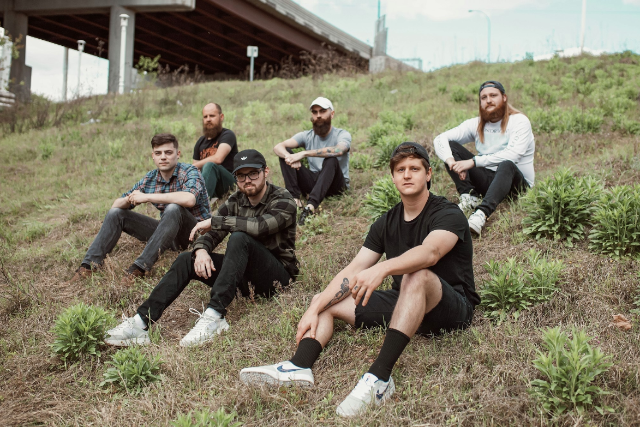 Formed in 2010 by brothers Garrett (bass) and Colton Miller (guitar) in Owasso, Oklahoma, Lucid Awakening set out to make their mark in the progressive world. They began writing songs together, soon bringing drummer Nicholas Santistevan into the creative process in 2011. Dedicated practicing and writing led to their first show as a 3-piece in 2014, providing local support in Oklahoma City for Intronaut's 10th anniversary tour. Work resumed, and second guitarist Jake Jezek joined the band in 2015, followed by keyboardist Michael McGinley in 2017.

Finally equipped with a full sound, work began towards recording their first album. In April of 2018 they released their debut single, Insight, the first showcase of their fun and intense songwriting.
​
Influenced by the likes of Between The Buried And Me, Dream Theater, Haken, Scale The Summit, and many others, they use many elements of their predecessors to craft their own unique sound. The songs are cinematic in scope and dynamic in texture, with sweeping melodies, dramatic progressions, and moody jams, providing an epic and satisfying experience for the listener.
Machine In The Mountain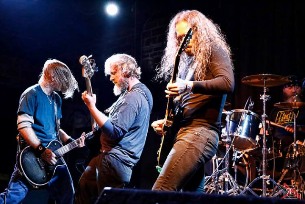 Expansion. Evolution. Metal.
Galaxia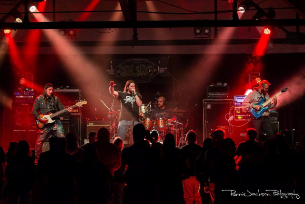 Galaxia is a progressive metal/electro/funk/psychedelic band from Bartlesville, OK. Don't let our goofiness fool you, we can rock!!!!!!!!!!!!!
Being Without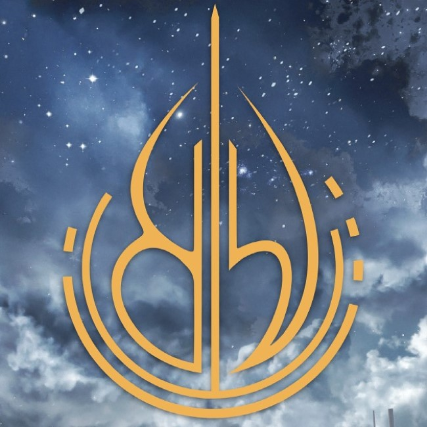 Being Without is an instrumental progressive metal band based out of Kingfisher/ Fairview Oklahoma. The band started out in August of 2011 with the name For the Dead and Dying, but after major changes to our members, we changed to the name to what you see now on March 22nd of 2016 with a new flare and a new view on music. We have an E.P. coming out soon this year(2017) with six songs so keep your eye out!
Oberon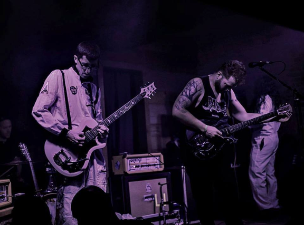 Progressive, space-metal band from Oklahoma with influences ranging from, Mastodon, Baroness, The Sword, Danzig, and many more. Formed in 2011, Oberon has had the pleasure to play across many states, all the way from Texas, up to Massachusetts, and beyond. Oberon released a 5 song EP titled, "Through Space We Ride" back in 2011, and most currently (June 17, 2016) released a full-length titled, "Pale Blue Dot" in honor of Carl Sagan.
Let Slip The Dogs
A new chapter is beginning and a band has come together, hell-bent on shattering everything you know about Oklahoma metal. Let Slip the Dogs draws from each member's decades of musical experiences and influences from across the musical spectrum and forges it into their own vision of heavy music. All three members are heavily rooted in the Oklahoma music scene with 20+ years of live experience each. Guitarist/Vocalist - Bryan Parker (formerly of Bait and David Castro Band), Bassist/Vocalist - Travis Inselman (13 Cent Kill and David Castro Band), and Drummer/Vocalist – Kenny VanWinkle (formerly of Badroot and The Kevorkian's) take a "nothing is off limits" approach to their songwriting, calling on elements of jazz, fusion, improvisation, and more in order to create their unique metal sound.

Recently "unleashed" on the live scene, Let Slip the Dogs is coming soon to a venue near you!

Some of the band's influences include Black Sabbath, Clutch, Tool, Alice In Chains, Deftones, King's X, Avenged Sevenfold, Devin Townsend Project, Pink Floyd, and Lionize.
Our Mother's Martyr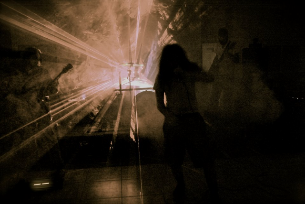 Progressive/Groove Metal band from Ada, Oklahoma, US formed in 2005.

Members:
Justine Pinnella - Bass, Keyboards
Austin Fisher - Drums
David Winchester - Guitar, Vocals
Casey Howards - Keyboards, Vocals