The Vanguard and Bros. Houligan Present...
Through Being Cool
with Fly, You Fools, Kompulsive Child, Lilac Kings
Fri
Jan, 31
9:00 pm
( Doors:

8:00 pm

)
The Vanguard
Ages 18 and Up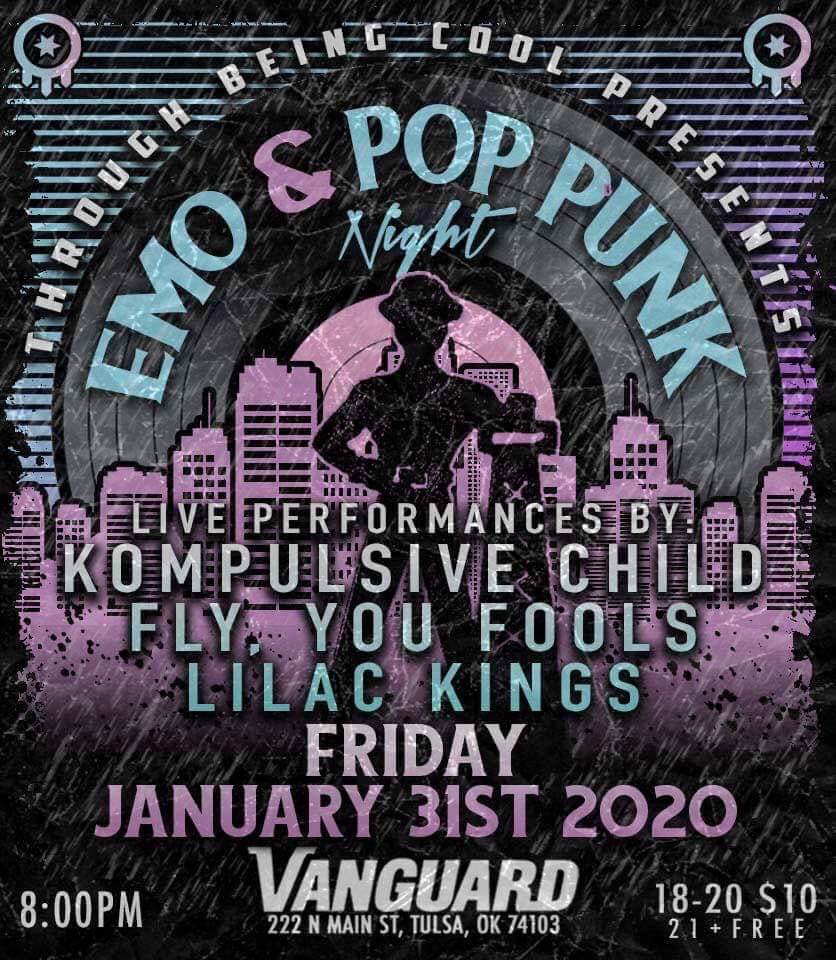 Artists
Through Being Cool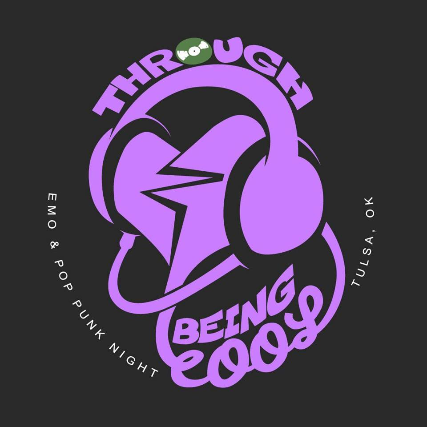 A monthly party held in Tulsa, Ok featuring pop-punk, ska, emo music and more rad jams.
Fly, You Fools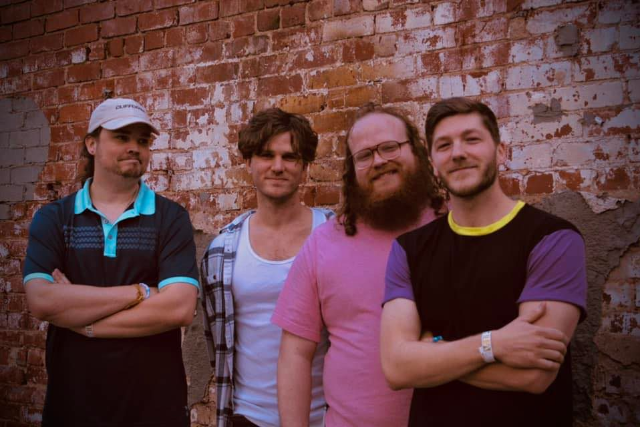 We're an emo punk band from the Tulsa area. We've got a lot of stuff on the way, so be sure to like the page so you can be notified of new songs and show dates.
Kompulsive Child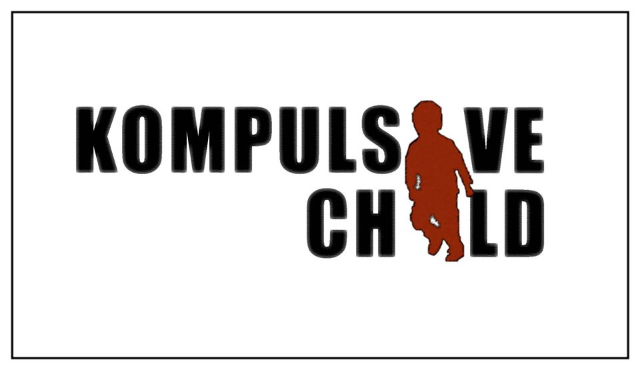 Kompulsive Child is a band that formed in 2017 with the idea of standing out from other bands in Claremore, Ok. Their musical style is Alternative Rock, with their inspirations being Green Day, Blink 182, Bowling for Soup. They are currently working on a new album coming out in 2020 and enjoy making bitch'n sounds.
When watching Kompulsive Child, you can't help but get caught up in Ben's infectious spirit. Whether he's playing to a full room or an intimate group his stage presence fills the venue. Jake and Al are consummate professional musicians ready to take their band to the next level.
Ben Hargrove is the founding member of Kompulsive Child. Ben is from Claremore, OK. He plays guitar and sings lead vocals. When Ben was in high school he left ROTC and switched to music. He learned to play guitar and started a band. One day his mom told him he was such a compulsive child, he knew that was the perfect name for his band.
Jake Simpson is from Tulsa, OK. Jake taught himself to play bass at 12 years old. He got his first bass for Christmas after deciding he wanted to stand out from all the other kids who were playing guitar. He spent his tween/teen years hanging out with friend playing Metallica. From a young age he knew all he wanted was to be a musician. Joining Kompulsive Child as their bass player was a perfect fit for him.
Al Horn is from Tulsa, OK. He is the newest member of Kompulsive Child and is their drummer. Al came to the band in the summer of 2019 but has been playing drums since age 16. He has always wanted a music career even as a small child.
Lilac Kings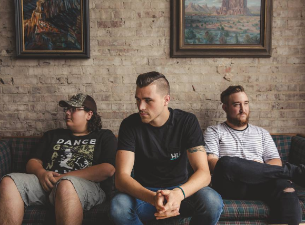 An indie rock project.
We make intense soft music.