The Vanguard and Bros Houligan Present...
Dropout Kings
with VRSTY, Guerrilla Warfare, Outline In Color, Kickd Hopeless
Wed
Feb, 23
7:00 pm
( Doors:

6:00 pm

)
The Vanguard
All Ages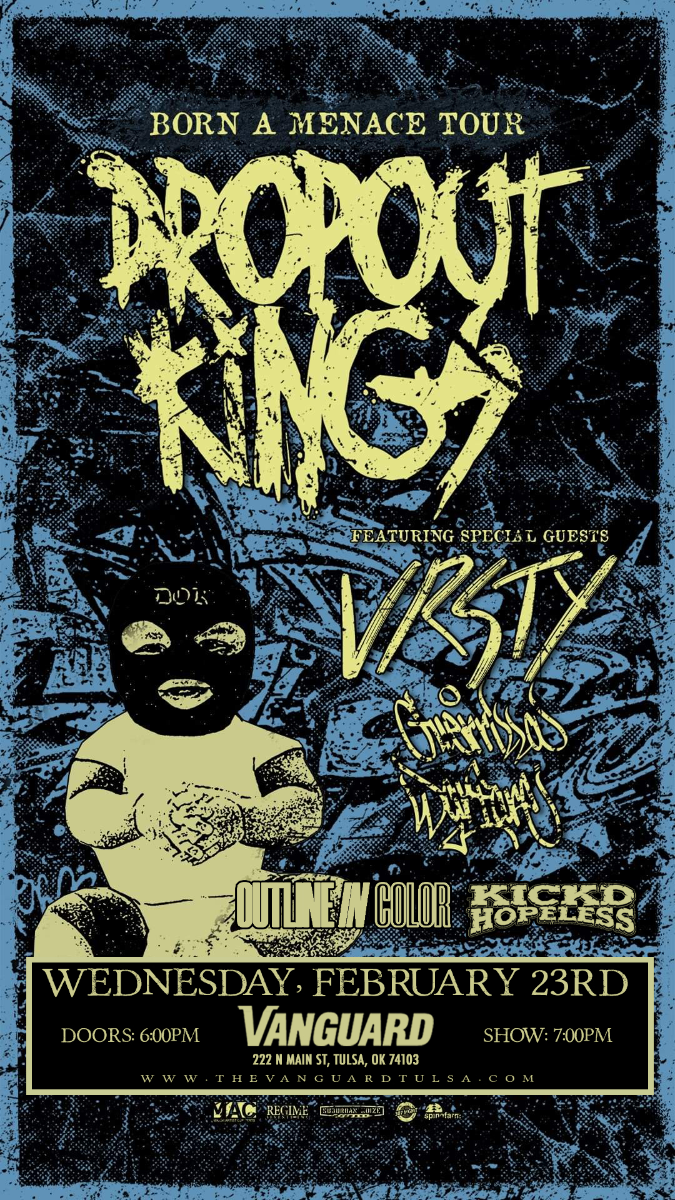 Artists
Dropout Kings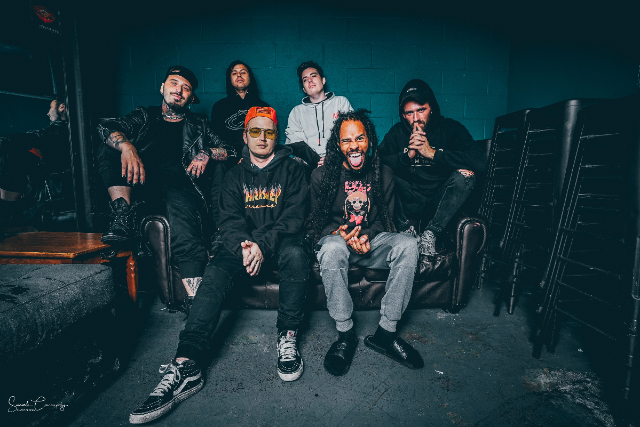 Dropout Kings are a generational evolution of rap infused rock bands such as Linkin Park and Limp Bizkit, fusing together heavy metal sounds with the progressive rhythms of hip hop and trap music. Dubbing it as 'Trap Metal', DOK prides themselves on pioneering and molding the genre, crafting unique soundscapes that feel familiar yet fresh and innovative. Songs like 'Scratch & Claw' feature impactful and introspective rap lyrics and haunting yet passionate vocals over polished, metal inspired, instrumentation, while 'Going Rogue' pushes the creative threshold of what a band can excel to be. Dropout Kings, formed in 2016, have already garnered millions of streams from their debut album, AudioDope, which was released August 10th, 2018 through Napalm Records. The group signed to the label before they even performed their first concert, confirming the band's raw talent and creative fortitude. AudioDope went on to receive rave reviews, being herald for it's refreshing yet nostalgic sound while blurring the lines between rock and hip hop. In 2019, Dropout Kings signed to Stay Sick Recordings and released the GlitchGang EP. In 2021, DOK signed with Suburban Noize Records and re-released the GlitchGang EP, only further cementing them as a force to be reckoned with. With their latest release and more tours on the way, it is clear that Dropout Kings are on a quest to make the world hear their story.
VRSTY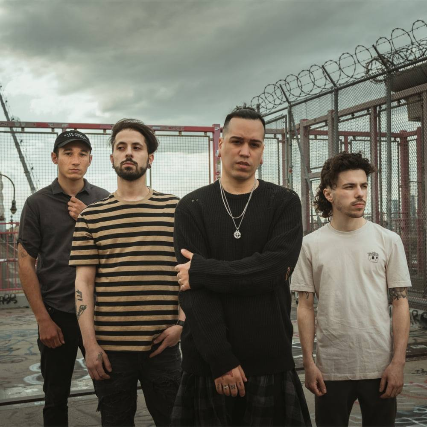 Sure, it's easy to believe everything has been done before. VRSTY (Var-Si-Ty) prove it hasn't. The New York City quartet—Joey Varela [vocals], Javy Dorrejo [bass], Chris Cody [drums], and Paul Gregory [guitar]—layer R&B vocal styles over heavy metallic grooves and chugging riffage. After posting up over 2 million streams, the group has crafted a unique and unexpected hybrid on their 2020 debut EP for Spinefarm Records, Cloud City. "When people ask me what we sound like, I say, 'We're whatever you want us to be'," states Joey. "I can't put a genre on us, because I'm a pop and R&B singer who loves metal. There are pop tracks, metal tracks, and R&B tracks. It's super different heavy music with pop-inspired vocals. The genre has enough bands who sound similar. If you spend time trying to do what's popular, you fall into a mode. That's not something we're interested in. The music has to be fun for us and the people listening to it." In the end, VRSTY break all of the rules and ultimately break ground. "I just want VRSTY to be something that helps not only me and my bandmates, but other people out there," he leaves off. "The goal always is to do something different. We sound like us and nobody else."
Guerrilla Warfare
River City Rap Metal
Outline In Color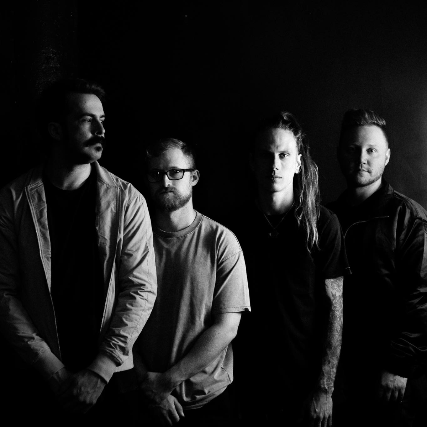 We are a post hardcore band from the USA.
Kickd Hopeless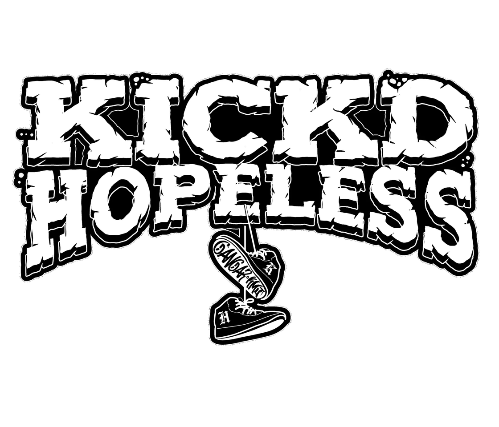 KickdHopeless is a high energy duo of dads.
Gangar, with his strong metal influence, brings heavy screams and serene vocals to the team. KMJ, with his deep hip hop roots, brings a powerful message as well as unique cadences to the pair.