The Vanguard and Bros Houligan Present...
Husbands
with Manta Rays, Lex
Fri
Jul, 22
8:00 pm
( Doors:

7:00 pm

)
The Vanguard
All Ages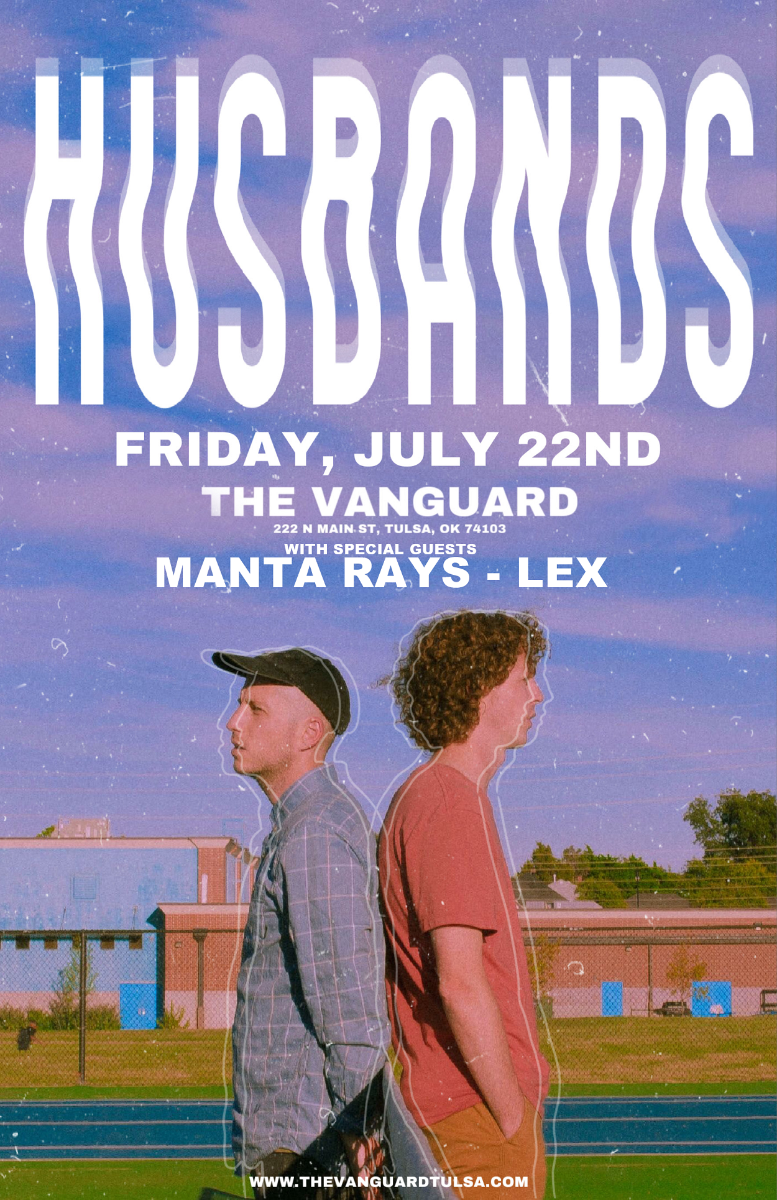 Artists
Husbands
Husbands is a landlocked beach pop band that sidequests Krautrock, garage rock, and tropicalia. For its new LP, "After the Gold Rush Party," released January 14, 2020, the Oklahoma City band also dabbles in no wave and nineties-inspired pop, recommended if you like anything from Fleetwood Mac to MGMT, Beach House to the Beach Boys. Lyrically, songwriters Danny Davis and Wil Norton tackle what it means to be punk while working a nine-to-five and trying to find zen in an anxious world.

PRESS QUOTES:

"Rousing surf rock guitar line[s] and catchy harmonizing that goes down like a crisp summer shandy."
— Matt Carney, NPR KOSU's Sample Size

"A highly listenable, breezy piece of summer perfection … Take all the surfiest moments of Weezer's 'Blue Album,' and you might get close to the sound of Oklahoma City's most exciting band this year."
— Nathan Poppe, The Oklahoman

"It's difficult to really pinpoint why it captivates … but the proof, as they say, is in the pudding, and … you'll be left wondering how you made it so far through this dulled summer without 'Stay Gold' by your side."
— Tom Johnson, Gold Flake Paint [UK]

"Delicious, jangly pop … quintessential summer pop that glistens with the promise of more lovely things to come."
— Swell Tone Music
Manta Rays
The band was originated as a highschool band from Bixby, Oklahoma in summer of 2014 by Jackson Gillett under the name Manta Rays.

After some changes in the bands line up, and playing around with a stage name, Jackson was a solo artist. and at this time Britton and Ronnie had a band that went by Anti-Gravity that had ended due to differences, and had just been jamming out and bugging neighbors. Then in the summer of 2016, Britton and Ronnie were spontaneously in the band after jamming out in the garage one day. And Manta Rays got another accidental start playing house shows in a friend's garage, inviting friends to come and listen for an hour of their time and suddenly, this started a following of people, and with each house show more and more people showed up. With time and connections the band had with one another, they looked at it as an opportunity to share good music with people.
Lex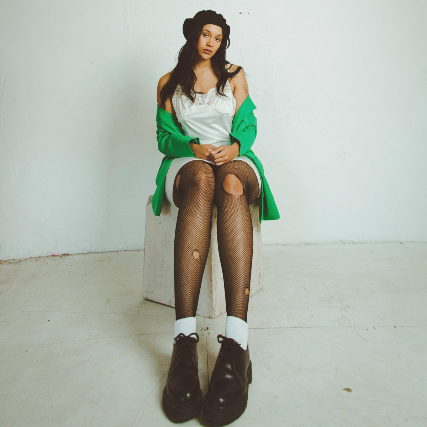 LEX is an indie pop project based in Tulsa, OK by Alexis Onyango. This project began in early 2019, the single "Skin Off My Back" was her first single containing a lot of inspiration from Lennon Stella's EP "Love Me". Clearly, she still takes lots of influence from indie artists, and yet the music still has its own unique taste. Her track "One Kiss", released in July 2021, was featured on Fresh Finds: Indie. LEX continues to explore her creativity with the new music that has been produced by Logan Bruhn.