The Vanguard and Bros Houligan Present...
Sisteria
with The Raven & The Bear, Dust Lord
Sat
Feb, 11
8:00 pm
( Doors:

7:00 pm

)
The Vanguard
All Ages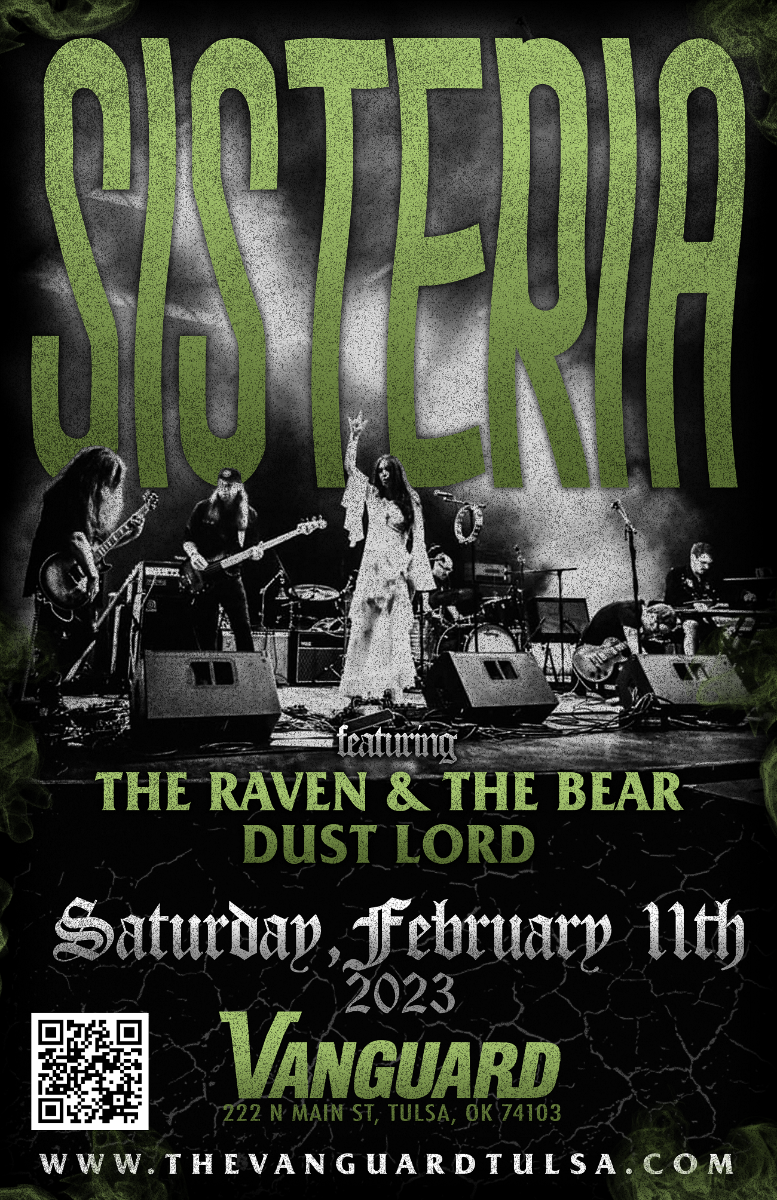 Artists
Sisteria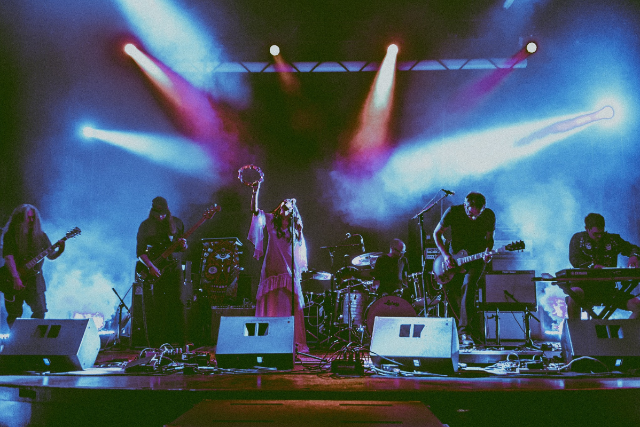 Sisteria is a thunderous new psychedelic band from Norman, OK, spearheaded by folk-singer-turned-rock- goddess Katie Williams. With an alliance of accomplished players at her side, she spelunks into deep, primal consciousness to reclaim buried treasures of the self. If it is taboo to fraternize with raw mineral deposits of untempered life force, Sisteria wears its adultery with the purest scarlet. Dark Matter -- and Sisteria itself -- is a testament to what feels right. From the outset of the album's incarnation, the band unchained itself from streaming algorithms and audience expectations, choosing instead to feed the desires of the art itself. Naturally, this fits the nature of psychedelic rock to a tee, but it also captures the album's themes of embodied spirituality. What better way is there to rekindle unity within (and beyond) the self than through the transformative power of unadulterated music? –Evan Jarvicks, Make Oklahoma Weirder

"Conjuring Fillmore Auditorium circa 1966 Sisteria burns with an incandescent 21st century psychedelic glow. Williams whispers sex into a throbbing tumult of cheerful aural assault. Cinema soundtrack for a mescaline flick's montage of bass, drums and guitar."
-Doug Hill, Norman Transcript
The Raven & The Bear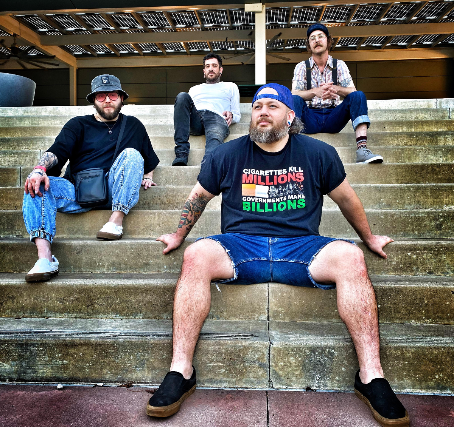 Stoner rock band from Tulsa, OK
Dust Lord
Light up.Tune down.Doom out. The Heaviest Dorks in town.