The Vanguard and Bros Houligan Present...
Nonpoint
with Blacktop Mojo, Sumo Cyco, Revisionist
Wed
Mar, 22
7:30 pm
( Doors:

7:00 pm

)
The Vanguard
All Ages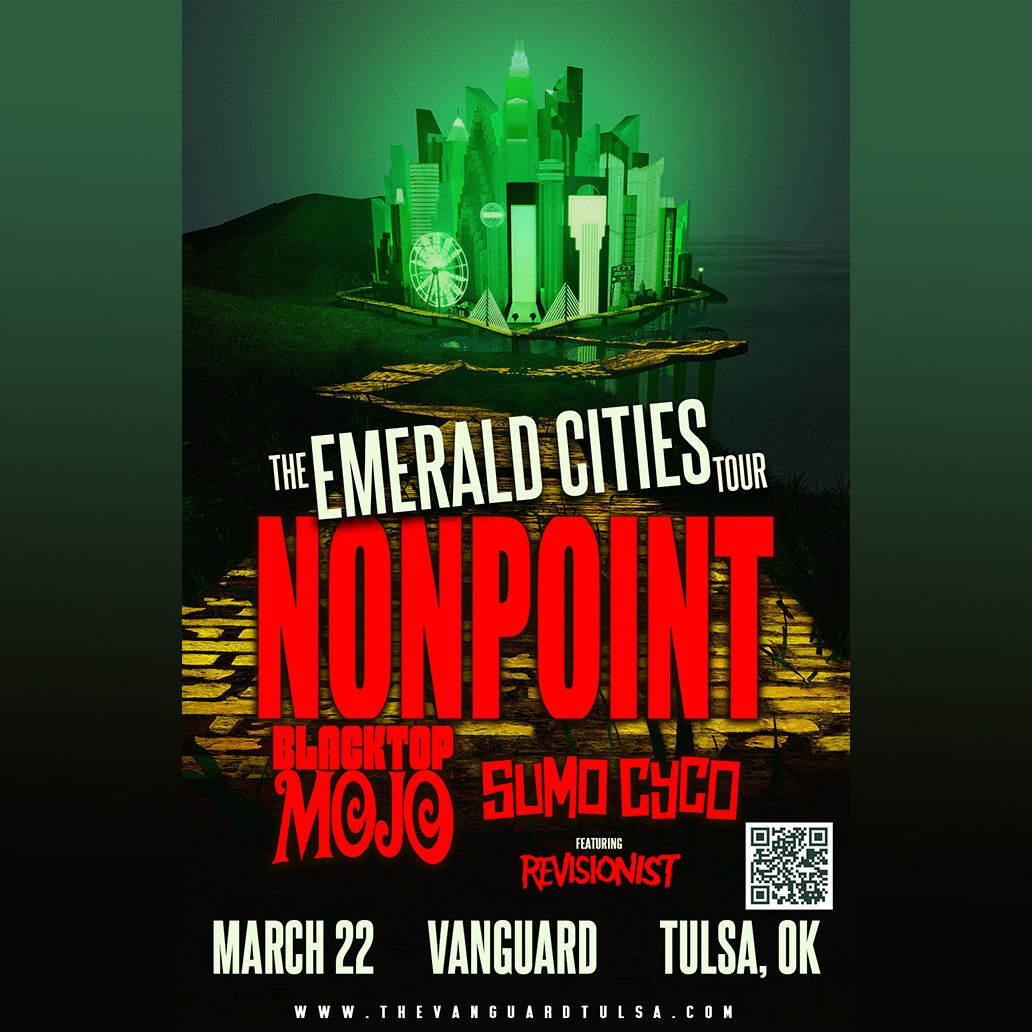 Artists
Nonpoint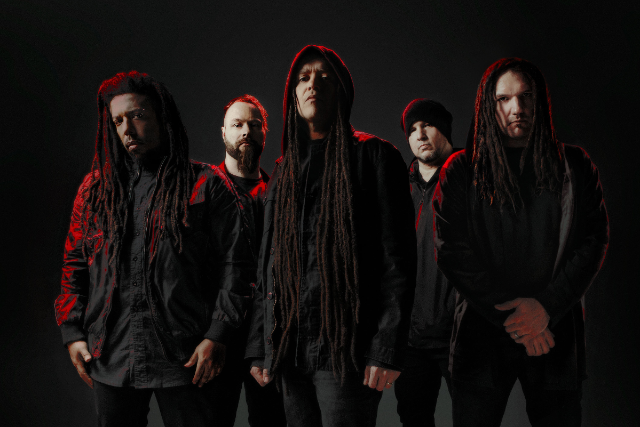 What is Nonpoint? Is it the legendary live show? The stories of the oceans of crowds they command? Is it record after record of endless anthems, infectious riffs and chest pounding rhythms? Is it the words that helped to save, transform and sometimes define the lives of some? Or is it the 5 men that meet their audience face to face, night after night, show after show, just so they can say thank you to the people that came to see them play?
Masters of, and pioneers in the nu-metal/rap-rock world, Nonpoint has quietly been the biggest and best kept secret of the rock/metal genre. Their songs and renowned performances have had music legends, from all corners of the genre and music industry, standing side stage to revel in the mayhem, to witness magic unfolding and audiences ignited. Hearing the chorus of the crowd as they recite the iconic melodies and lyrics of vocalist and frontman phenom, Elias Soriano. Watching him tentacle his iconic dreadlocks feet from the spinning and flying bodies in front of him and surrounding him onstage. Then with just a look, or wave of his hand, he makes a sea of people transform. Behind Elias, there's rhythmic thunder created by co-founder and showman Robb Rivera as he flies through the air just before crashing down with unmatched force into their music. Rhythm guitarist, vocalist and visual performance master Rasheed Thomas alongside the high-flying powerhouse on bass Adam Woloszyn, both bring a force with medusa hair whips and flying guitars; they've re-defined the newest incarnation of Nonpoint. Now with the addition of Jason Zeilstra on lead guitar, whose chemistry with the rest of its members has begun to create a concoction that is poised to intoxicate audiences both old and new.
Now with the success of their new independent label, 361 Degrees Records, Nonpoint has transcended the underground and taken their rightful place in metal history. They continue to change the rules with their newest song "Back In The Game", which keeps the Nonpoint tradition of inviting you in close, kicking you in the chest, then imprisoning an infectious lyric like, "Cause you're looking at a one man death squad!" into your mind knowing it will never escape. This song and their Ruthless EP went live on December 27th, 2021. This follows their independent label plan of delivering music to their fans through more frequent releases and videos from the band.
In 2021, their song "Ruthless" reached #16 on Billboard's Rock Chart, and were featured on the New Metal Tracks and Kickass Metal Playlist on Spotify with over 1.6 million combined subscribers, SiriusXM Octane's Big Uns Countdown, LA Lloyd top 30, Loudwire Nights and "Ruthless" was the featured track for AEW's nationally televised event BLOOD AND GUTS on TNT in May. "Ruthless" has reached over 3.5 million streams. Now their fan-voted cover of Prince's "When Doves Cry", at over 1 million streams, has quickly become a fan favorite, from the crowd applause at shows to their support and momentum online.
Today, Nonpoint continues to ignite streaming platforms, news feeds, social media platforms, and festival stages, and 2022 is shaping up to take them from rocks best kept secret to household name.
Blacktop Mojo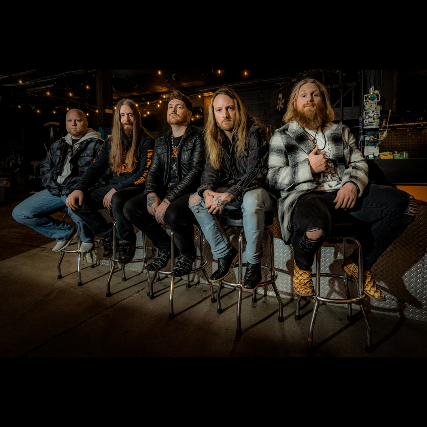 Formed in late 2012 by vocalist Matt James and drummer Nathan Gillis in the small East Texas town of Palestine, Blacktop Mojo's fiery blend of sludgy grooves, classic rock guitar riffs, and southern metal shredding falls somewhere between Soundgarden and Lynyrd Skynyrd to form a sound deemed by some as "Texas Grunge". The music draws on a multitude of genres and styles to form a hodgepodge of dirty, heavy rock and roll mixed with sensual and at times even, carnal blues.

Released via their label Cuhmon Records, "Burn The ships" yielded two Billboard top 40 singles on the Mainstream Active Rock charts including "Where The Wind Blows" (#27) and a cover of the Aerosmith classic, "Dream On" (#31). After the album cycle and touring for "Burn The Ships" concluded, the guys returned home in 2018, where they locked themselves in the band house for six months to write their third record, "Under The Sun". The record yielded them another top 40 single in "Can't Sleep" (#27) and the band continued touring in the US through the beginning of 2020.

Locked down with the rest of the world and unable to continue touring, the guys began work on their fourth, self-titled album, which released August 13th, 2021 to rave reviews, reaching #3 on the iTunes Rock Chart and #17 on the Albums Chart.
Sumo Cyco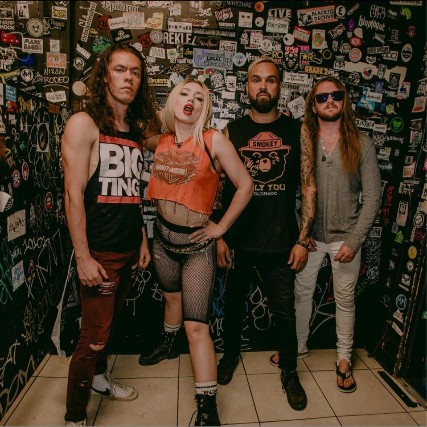 Canadian alt-metal crossover stars Sumo Cyco are about to transcend into an explosive new era with their upcoming full-length, Initiation, scheduled for release on May 7, 2021 via Napalm Records! Interlaced with infectious heavy metal grooves, pop-perfected hooks, electronic undertones and a dose of punk flavor, Initiation breaks all the rules while delivering a cohesive yet purely unbridled sonic adventure. Initiation invites a mass of new followers into their warped, dystopian-like world of "Cyco City"! As with its predecessors Lost In Cyco City (2014), Opus Mar (2017) and countless singles, Initiation is based in the imaginative conceptual location of "Cyco City". But unlike most concept albums, the lyrical content is inspired by the band's real-time environment – featuring timely, personal themes of love, sacrifice, anxiety, empowerment and more that all listeners can relate to.

By the end of Initiation, listeners will wonder just what exactly SUMO CYCO can't do, proving them as a band on the rise, and that unconventionality always stands out from the pack.
Revisionist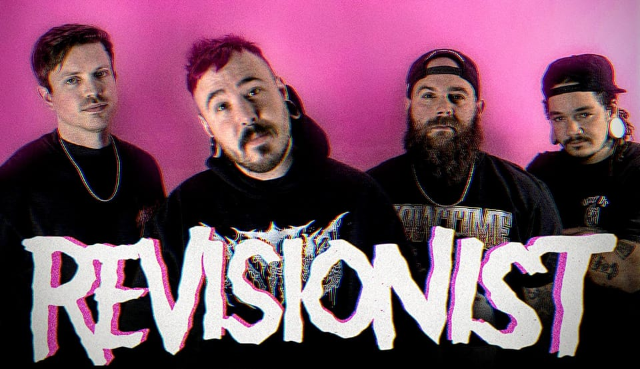 Founded in 2016, Wichita Ks band Revisionist formed with the simple intent to do one thing.

To write an unrelentingly honest record, devoid of any gimmicks so widely portrayed in today's heavy music landscape.

Featuring former members of Bermuda (Mediaskare), The Gentleman Homicide (Blood And Ink), Take It Back (Facedown), and Signs of Hope (Stillborn), the members had amassed well over a decade of cumulative touring experience prior to setting forth the goal to take hardcore back to a more simple and pure time when the message presented was as or more important than any other aspect.

With an unparalleled DIY ethos, the band brought tracking duties in-house at Golden Anvil Recordings in their adopted home of Wichita, and teamed up with good friend and colleague Jeff Sahyoun of Letlive for production, mixing and mastering duties.

The product brought forth is nothing short of an eleven track exorcism of all of the collective hardships that life has brought to the tribe that comprises both its membership and extended family, aptly entitled "CULLING".

Harkening back to the chaos driven sounds of the early 2000's era hardcore and metal, Revisionist pulls not a single punch in their current goal of looking into the current scene, grasping a firm hold on every onlooker with the message

There are survivors, We are not alone.