The Vanguard and Bros Houligan Present...
Attack Attack!
with Belmont, Traitors, Colorblind
Sat
Jun, 10
6:30 pm
( Doors:

6:00 pm

)
The Vanguard
All Ages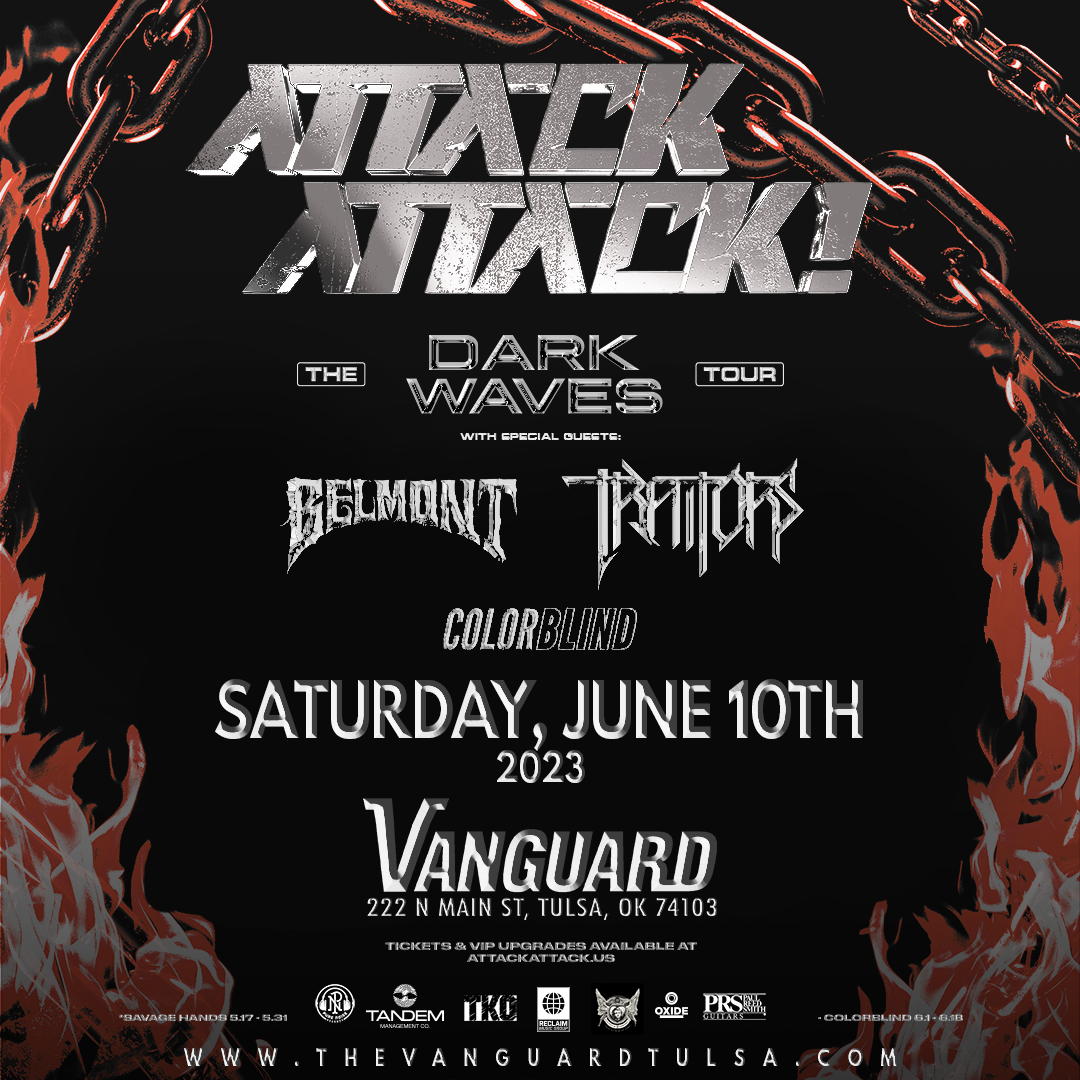 Additional Info
PLEASE NOTE:
No backpacks or other large bags will be permitted at entry. If a bag is necessary, we encourage you to carry something the size of a standard fanny pack or clutch. All bags subject to search at entry.

All patrons will be subject to wanding with a metal detector at entry. No weapons, including folding pocket knives, will be allowed to enter the venue.

No outside drinks or reusable drink containers will be permitted. This includes Camelbak style backpacks.

No smoking allowed inside venue. We have an open re-entry policy, so you will be permitted to go outside if you would like to smoke during the event.
Artists
Attack Attack!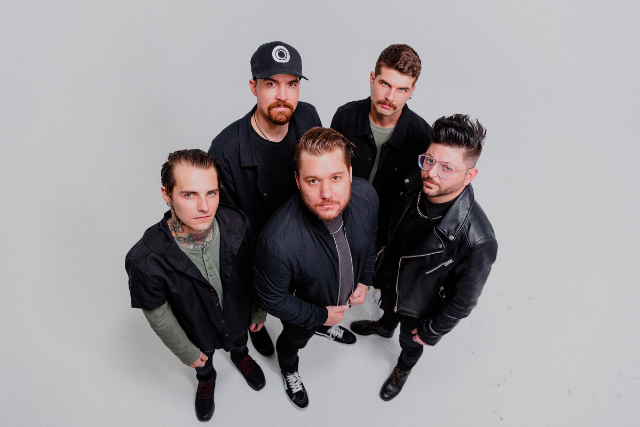 If you went to Warped Tour in the mid 2000's, shopped at Hot Topic, or were active on Myspace; then you have heard the name "Attack Attack!" While the band's career was relatively short-lived, their reputation has done nothing but grow since the band went on indefinite hiatus in 2013. Known for incorporating dance/electronica music with metal, the band consistently bent the rules of songwriting. They took the sounds they liked and crafted seemingly incompatible genres into anthems for local Ohio scene kids, and later, audiences across the globe. After years of silence, Attack Attack! have now exploded back onto the scene. They're here to remind you that rules are made to be broken, adversity is meant to be overcome, and that legends never die.
Belmont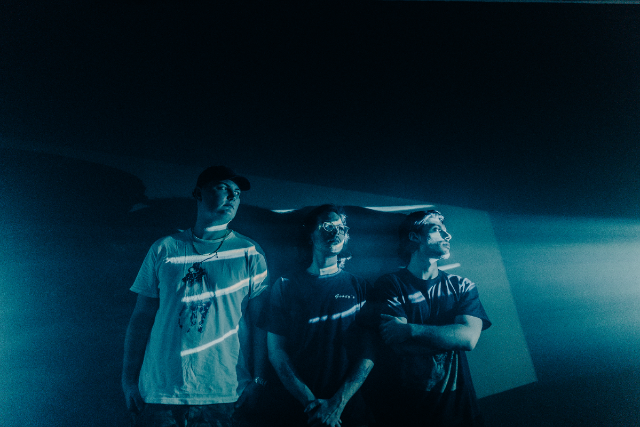 Like the sprawling suburbs that surround their hometown, BELMONT's music is expansive – at times bordering on limitless. The Chicago trio are boxed in only by their own ambition, gleefully melding pop-punk, metal, jazz fusion, hip-hop, math rock and more into a deliriously complex, but delightfully engaging, swirl of underground adrenaline.
The group – Taz Johnson (vocals), Brian Lada (drums, guitar, programming) and Jason Inguagiato (guitar) – grew from high school friends to become what Rock Sound hailed as "quite possibly the next great pop-punk band" with a razor-sharp sound capable of stacking up alongside the heavy hitters of the genre's new decade. Their 2016 EP Between You & Me and 2018 self-titled full-length (the latter hitting No. 2 on the Billboard Heatseekers and Alternative New Artist Albums charts) quickly introduced the Windy City's newest up-and-comers to the scene at large, all while hinting at more expansive influences that lay below the surface of their prog-punk sound.
Those new sounds are fully unleashed on AFTERMATH, the band's Pure Noise Records debut, driving a chasm between Belmont and their peers with a stunning – but maybe not surprising – evolution. Led by the classical training of Inguagiato and Lada, both of whom studied at Berklee College of Music, as well as the pure instinctual prowess of the collective, AFTERMATH brings never-before-heard influences to the forefront in a brand-new way.
Alongside billion-streamed producer Andrew Wade (A Day To Remember, Neck Deep, Real Friends), Belmont hit the studio in summer 2021, binging records from rising hip-hop artists like Pouya and Terror Reid while kitchen-sinking their own songs, stacking their musical Jenga tower as high as humanly possible.
"We're a very collaborative band," Inguagiato explains. "We did a ton of writing in the studio, where everyone was able to get their hands in and mix shit up."
In a landscape more genre-less than ever, it's the seamless, at-times effortless blending of disparate sounds that guides AFTERMATH on a hyper-modern tour through musical styles – steadied by the pop-punk energy that's won Belmont legions fans on tours with the likes of Sleeping With Sirens, Grayscale and Such Gold.
The opening strains of album kick-off "Fully Sent" – trilling trap drums buoyed by a distorted vocal sample – will leave listeners wondering if they in fact chose the right record, before all doubts are calmed as the band careen into punishing breakdowns, biting vocals and intricate guitar leads.
First single "Parasitic" serves as a darker and heavier take on Belmont's boisterous sound, while the ethereal pop-punk bounce of "What I Lack" recalls their earliest material, now updated with a sleeker sheen. These electronic-heavy moments bubbled over on the band's 2021 Bowser's Mixtape EP (featuring the nu-metal mosher "Pain Now" and Chicago drill-influenced "Bowser's Castle," both of which appear here) and are now set to serve up AFTERMATH's 12 tracks as a blueprint for other forward-thinking acts.

And then there's "Country Girl," certainly the most un-Belmont song to date, sure to turn heads among new and established listeners alike with its unapologetically pop-meets-metal-meets-country identity and in-character storytelling.
"I started writing it as a meme, thinking 'Fuck it. Who cares what other people think?'" Johnson remembers with a laugh. "I thought everyone would hate it, but Andrew Wade took a big interest in it. He's actually big into folk and country music, so he was super stoked to finally put banjo on a song."
In a way, it's the joyous absurdity of a song like this that serves as the truest representation of where Belmont are as artists in 2021, completely uninterested in doing anything but what moves them. The songs on AFTERMATH aren't jokes – at times they're deathly serious – but they're all underwritten with a spirit of excitement that ultimately makes the album as much of a blast to listen to as it was for the trio to create it.
"There's a lot of serious stuff on this album … it's personal and vulnerable and hopefully people can relate to it. But at the same time, the process of making it taught us to remember to have fun," says Johnson.
"All our influences are here, and we put them into one big melting pot," Lada adds. "More than anything, I just hope this album inspires people to give less of a fuck and instead do whatever they want."
Traitors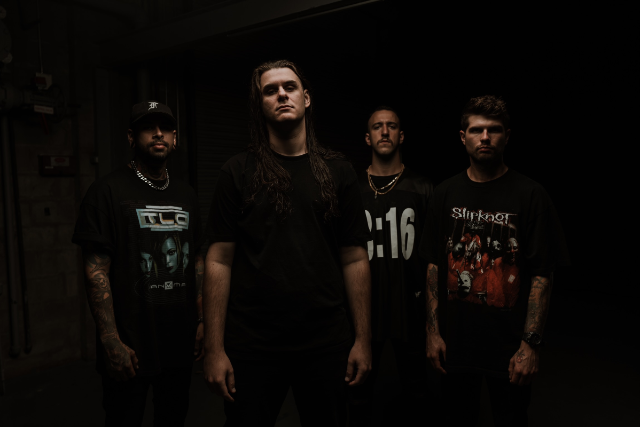 Colorblind
Hailing from Austin, TX, Colorblind quickly began making a name for themselves by playing notable festivals like Vans Warped Tour, So What?! Music Festival, & Texas Independence Fest in their first year. Forming in 2017, Colorblind released a debut EP which has accumulated over 5 million streams and helped them land features with popular companies like Ernie Ball and Alternative Press. The band combines various aspects of rock, pop, & hip-hop to create a unique sound of their own. Their catchy and addictive vocal melodies combined with an energetic live show has made them a force to be reckoned with.