The Vanguard and Bros Houligan Present...
Bryan Martin
with BC & the Big Rig
Sat
Jul, 22
8:00 pm
( Doors:

7:00 pm

)
The Vanguard
All Ages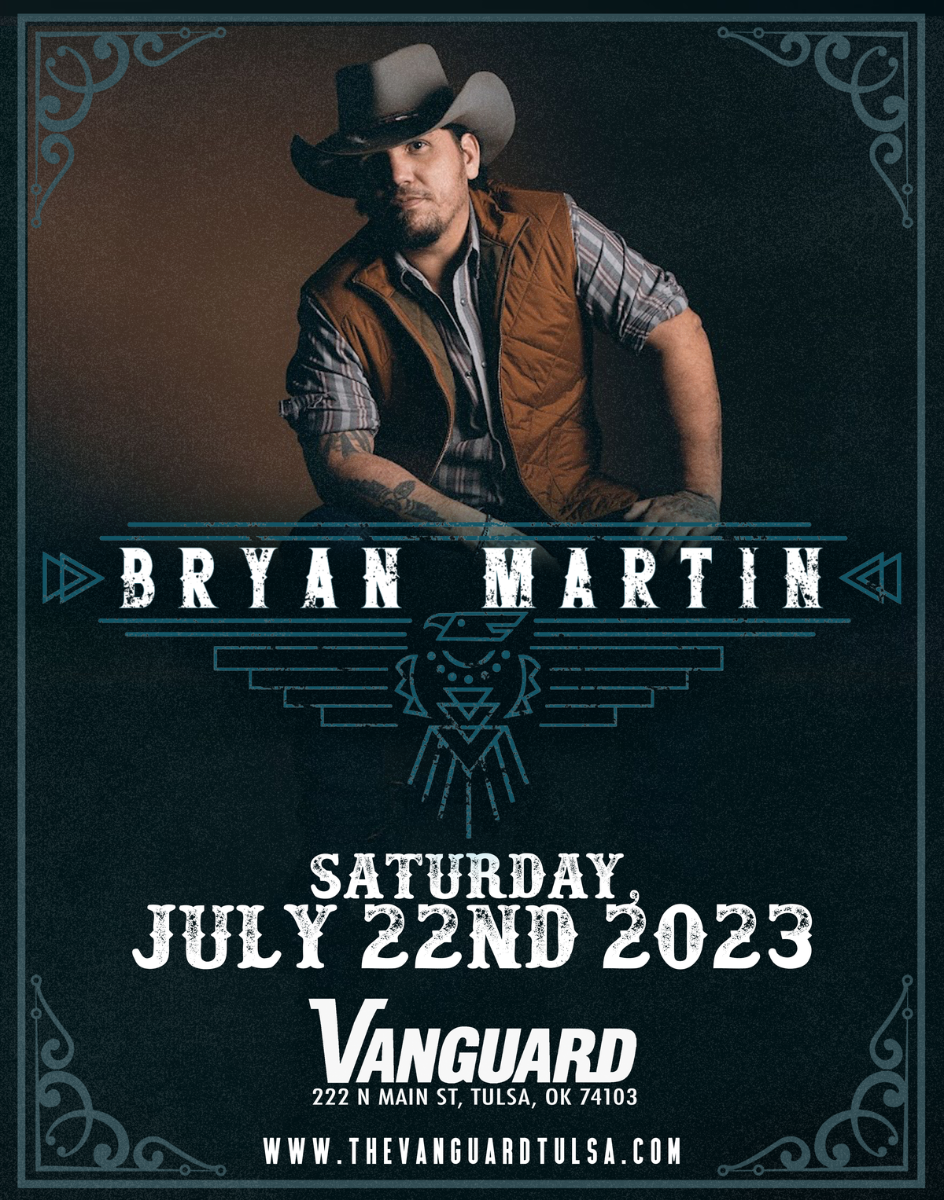 Additional Info
PLEASE NOTE:
No backpacks or other large bags will be permitted at entry. If a bag is necessary, we encourage you to carry something the size of a standard fanny pack or clutch. All bags subject to search at entry.

All patrons will be subject to wanding with a metal detector at entry. No weapons, including folding pocket knives, will be allowed to enter the venue.

No outside drinks or reusable drink containers will be permitted. This includes Camelbak style backpacks.

No smoking allowed inside venue. We have an open re-entry policy, so you will be permitted to go outside if you would like to smoke during the event.
Artists
Bryan Martin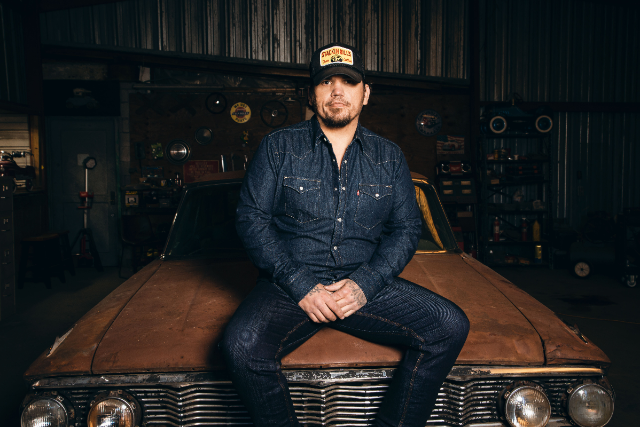 With a blue-collar, everyday working-class background, Bryan Martin lives the stories he writes. Those real-life emotions and experiences expressed in song resonate with audiences because the two are one and the same.
From the oil fields in Louisiana where he was a "roughneck" on the rigs, to pursuing his hobby of writing songs and learning to play guitar, this self-taught musician/songwriter is quickly becoming recognized as one of country music's emerging new talents.
Music was part of Bryan's upbringing from an early age. His mother, who sang with such traditional country artists as Faron Young, Allison Krauss, and David Houston, recognized his talent at age six. By the time he was eight, Bryan started singing at local festivals and fairs. As a teenager in high school, he stepped away from music to focus on working after school and summer jobs. He'd write songs on the side "for fun."
"Songwriting has always just been a hobby – a passion," said Bryan who is celebrating the success of one of his songs, "Beauty In The Struggle," which went viral on TikTok and hit the radar of music industry executives. "I started this for fun, but now I'm doing what I love for a living," Bryan remarked.
Influenced by those traditional country music artists that he grew up listening to, Martin honed his songwriting and performance skills through the years. As a songwriter, his diverse catalog of songs numbers over 3,000 ranging from traditional country and southern rock to outlaw country and country gospel.
Bryan's upcoming album, Poets & Old Souls, promises to be a collection of deeply personal and introspective songs that showcase his growth and evolution. Known for his raw and emotional storytelling, Martin has always been open about his struggles with addiction, loss, and mental health. With its mix of haunting melodies, poetic lyrics, and heartfelt vocals, Poets & Old Souls is sure to be a powerful and moving testament to the enduring human spirit. The project is set to be released on March 31st via Average Joes Entertainment.
Martin hopes to be the greatest that he can be with the talent that he's been given and strives to work harder than the next guy. He lives by the best advice he ever received – "Don't let your head outrun your feet… follow your heart and stay true to your roots."
BC & the Big Rig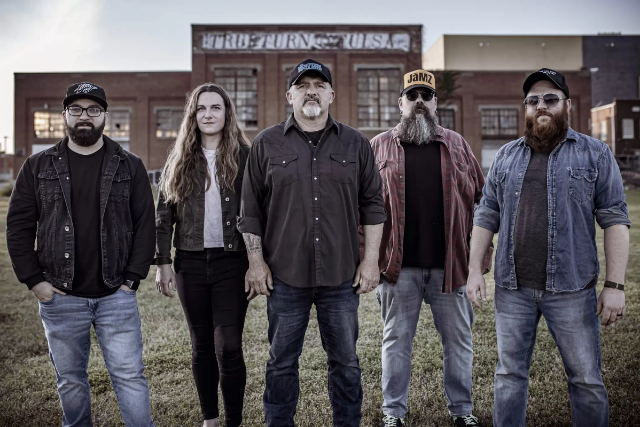 For several years, Brandon Clark had a vision for a rock band. In 2015, he finally had a chance to make his vision a reality. The band took a few months to fully come together in Tulsa, OK. By July of 2015, the pieces were in place and primed to unleash a style of rock and roll they jokingly dubbed "shred dirt"; a nod to the red dirt roots culture of Oklahoma and guitar-driven rock and roll. BC & The Big Rig is Brandon Clark on lead vocal/rhythm guitar, Sam Naifeh on lead guitar/vocal, Ryan McCall on lead guitar/vocal, Chris Bell on bass/vocal, and James Purdy on drums/vocal.
The "Big Rig" wasted no time and immediately hit the road. They have been lucky enough to share the stage with some of music's finest in their first six years. Including: Turnpike Troubadours, Gene Simmons of Kiss, .38 Special, Blue Oyster Cult, Aaron Lewis, Cody Jinx, Whiskey Myers, Reckless Kelly, and many others. Seen anywhere from Key West, FL to Sturgis, SD, to Red River, NM, the band has been burning up the highways since its formation.
BC & The Big Rig have recorded five albums to date. Day Late, Dollar Short from 2015 was the band's debut release. In 2017, the band released their second full-length album Do You Remember How To Rock And Roll (DYR). While touring the Midwest for DYR, new songs were being written and in 2019 Turn and Burn was released. In March 2020, a double live album titled Tour De Dive Bar was released to all digital platforms. The album is a collection of 26 songs recorded on three different nights in three different states (Buck's Bar and Grill in Venice, NE; Bull O' The Woods Saloon in Red River, NM; and Katt's Cove in Oklahoma City, OK). The Big Rig seized an opportunity in late 2020 to record at Blackbird Studios in Nashville, TN. The album titled Liars and Saints is due October 15, 2021 on CD, Vinyl and all major streaming services.
The future of BC and The Big Rig looks bright. With the new album set to release in the coming months, the band continues to tour and spread their blend of shred dirt rock and roll to anyone who will lend their ears.