The Vanguard and Bros. Houligan Present...
The Expendables
with Bumpin' Uglies, Claire Wright
Mon
Oct, 16
7:30 pm
( Doors:

6:30 pm

)
The Vanguard
All Ages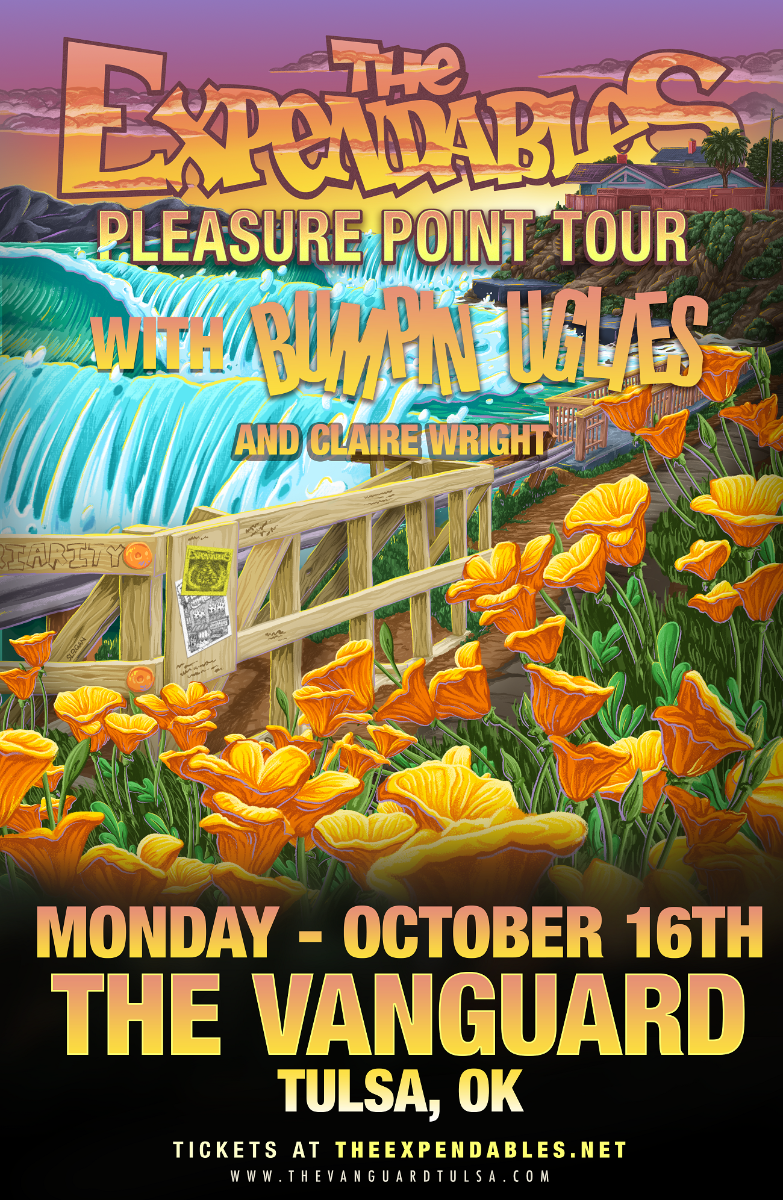 Additional Info
PLEASE NOTE:
No backpacks or other large bags will be permitted at entry. If a bag is necessary, we encourage you to carry something the size of a standard fanny pack or clutch. All bags subject to search at entry.

All patrons will be subject to wanding with a metal detector at entry. No weapons, including folding pocket knives, will be allowed to enter the venue.

No outside drinks or reusable drink containers will be permitted. This includes Camelbak style backpacks.

No smoking allowed inside venue. We have an open re-entry policy, so you will be permitted to go outside if you would like to smoke during the event.
Artists
The Expendables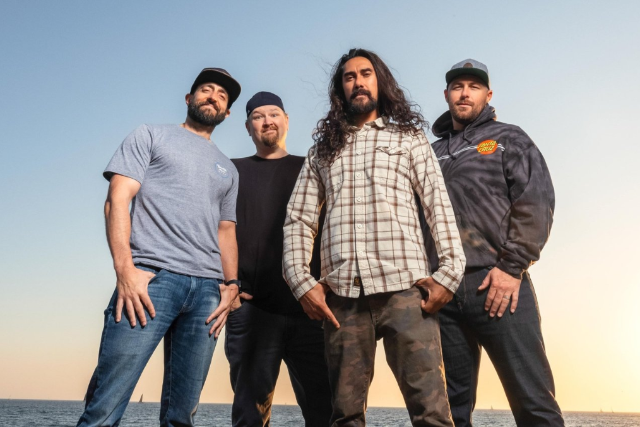 The Expendables have proven anything but in their nearly 25-year career since starting out as a spirited party band in high school performing surf-rock covers for birthdays and family gatherings. A quarter-century later, elementary school buddies Raul Bianchi, Adam Peterson andGeoff Weers, along with bassist Ryan DeMars, who joined in 2000, have forged a unique sound born in the laid-back beach life in their hometown of Santa Cruz, CA. The Expendables' infectious hybrid of ska, surf-rock, punk, reggae and metal can be heard in their latest streaming track, "Surfman Cometh," a spaghetti-western meets "Pipeline" twang that could easily form the soundtrack to the latest Quentin Tarantino film. The song is the first release from the group's new and improved Band Room, their longtime rehearsal space in a 1,100 square foot warehouse and former wine cellar on Coral Street, where Adam Patterson took charge of the final mix to great effect. The band's previous studio album of original material, 2015's Sand in the Sky, was followed by The Expendables' second release featuring acoustic reworking of past material,Gone Raw, 2019's follow-up to 2012's Gone Soft. The Expendables continue woodshedding until they can get back out on the road. Their 2017 Moment EP, which debuted at #1 on theBillboard Reggae chart, showed the band starting to move into different musical directions, a set featuring collaborations with reggae crooner HIRIE, rapper Tech N9ne, Eric Rachmany, andMicah Peuschel
Bumpin' Uglies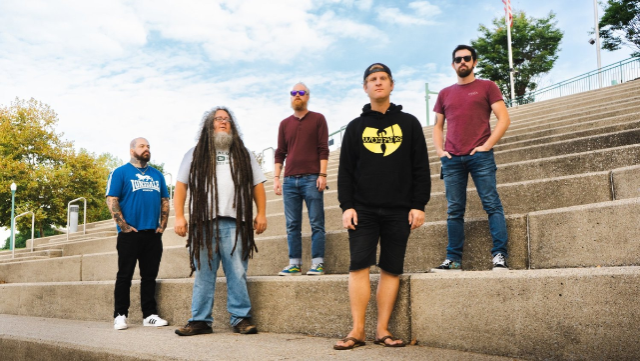 Bumpin Uglies knows all about hustle. The Maryland reggae-rock band had spent more than a decade on the road, starting with local open mics and backyard parties and growing into road warriors, building an ever-expanding audience with sold-out shows in clubs and prime spots at festivals from coast to coast, on one national tour after another. Then the pandemic hit, and touring shut down.
After being in motion for so long, singer and lead guitarist Brandon Hardesty wasn't about to sit still, even if he couldn't be out on tour. In fact, Bumpin Uglies never really stopped working — they adapted. The group returned to playing backyard parties around Annapolis, where they're based, and added socially distanced concerts and full-band livestreams. In the fall of 2020, they also started releasing a new song every month as part of a project called the Never Ending Drop.
"We felt like prospectors going out and trying to find gold — it was just uncharted territory," Hardesty says. "We had to figure out a way to make a living. That's kind of what being a musician during Covid has felt like to me. You can do it, but you have to be bold."
Hardesty has been bold from the start. He was waiting tables when he started the band in his early 20s. With an ear for melodies and the determination to succeed, he poured his time and energy into making Bumpin Uglies a success. For years, the band did just about everything themselves, from booking shows to releasing their own albums, building a sense of momentum along the way that eventually became self-sustaining, and then Hardesty wasn't waiting tables anymore.
No surprise, then, that a musician with his strong work ethic found a way to take maximum advantage of the sudden surplus of time at home. For one thing, he got to hang out with his toddler son, and he and his wife welcomed a new baby. He also wrote a ton of songs. For the first time, Hardesty approached songwriting as a discipline, dedicating time to working on new music rather than waiting for inspiration to strike and then jotting down ideas in the back of the Bumpin Uglies van on his way from one gig to the next.
"I just woke up every morning and I made a pot of coffee, and I had this running list of ideas in my phone for hooks and riffs and progressions," he says. "I sat down every day and made myself write a song, and 85 percent of them were pretty good. And it was awesome. I really, really enjoyed the process."
Claire Wright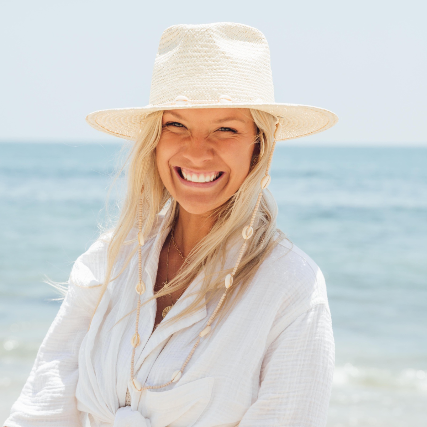 Born and raised in Northern California, Claire Wright infuses elements of sunshine and carefree living into every ounce of her music. Wright learned the art of penning authentic and compelling lyrics, after spending several years as a full time songwriter in Nashville, Tennessee. Her influences range from Jack Johnson to The Dirty Heads. Claire's music captures elements of country storytelling and reggae influenced sonics, creating a signature sound that is authentically her.