The Vanguard and Bros. Houligan Present...
Hersker
with Tel Anorath, Volition, Blāckwēll, Obscure Sanity, Pat Hopewell, Mother's Little Bastard, Abyssal Rites, The Blakstar Experience, Video Nasty
Sat
Jun, 22
5:00 pm
( Doors:

5:00 pm

)
The Vanguard
All Ages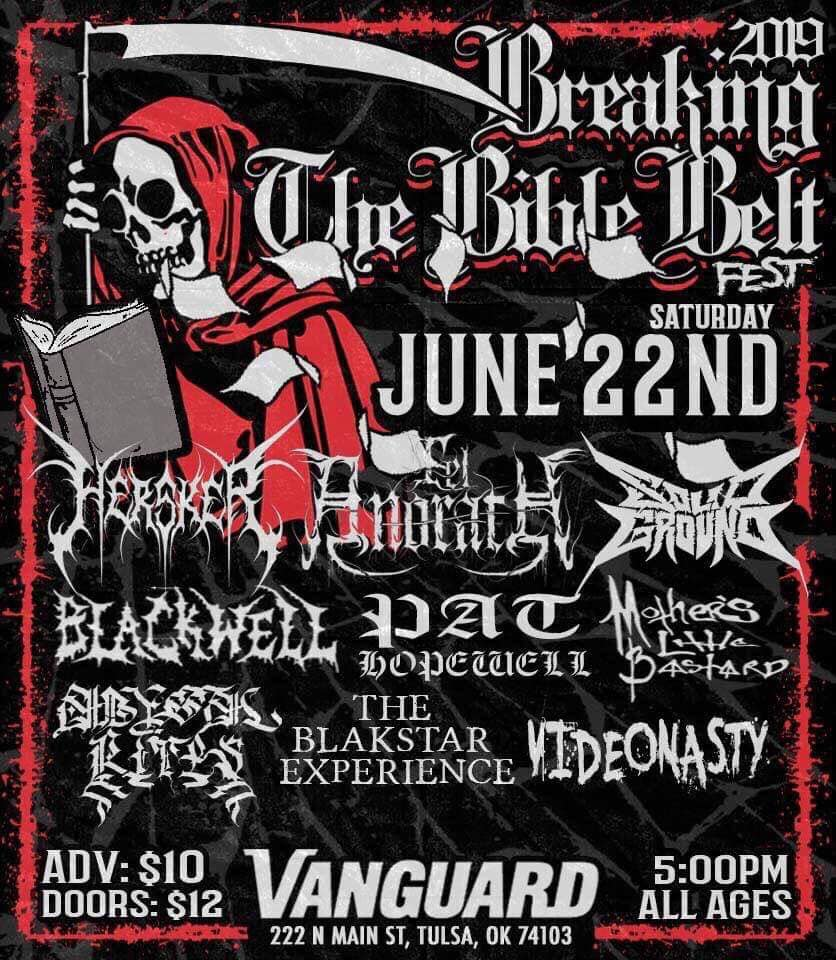 Artists
Hersker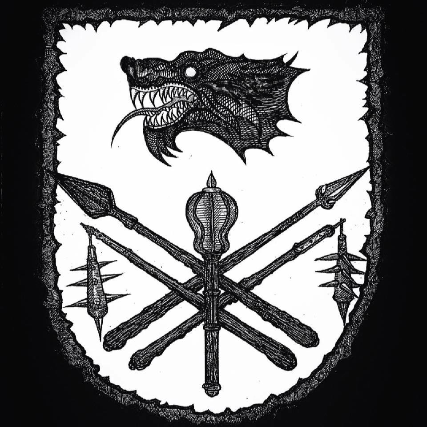 Hersker (pronounced HAR-shker) is a 4-piece Black Metal outfit from Tulsa, Oklahoma formed on March 8, 2018.
Tel Anorath
Existential sci-fi fantasy black metal from Fayetteville, Arkansas. The lyrics are stories from a fictional world. Resemblances are purely coincidental.
Volition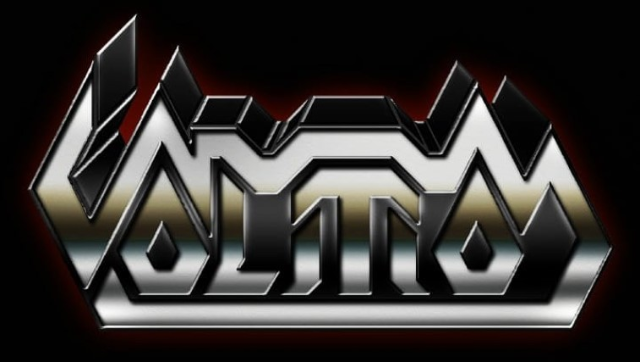 Volition's story can go all the way back as early as the beginning of 2013. Malice had just released Tormentstorm's debut full length titled "Into the Ominous Door" in early of that same year, by the label No Sleep Til' Megiddo Records. Gaining a cult following soon after. It was also around this time that he met Chris Potter through original bassist, Dakota West. One day they decided to jam and shortly afterwards went under the temporary EVIL SACRIFICE name for a few weeks. However, after those few weeks the band changed the name to VOLITION. The name stuck and VOLITION it was. The band's musical influences are : Motörhead, early Slayer, Voivod, Toxic Holocaust, Exodus, and Sodom. Making their music a blend of punk, proto-death metal, and thrash metal. Over the years, Volition had underwent various lineup changes and hardships throughout the course of the band's history. The lineup of : Christian Potter, and Malice von Creitz, had been the band's most stable lineup. The band's live performances usually are intense as the crowd's would erupt into full on moshing. Volition's first official release is the "Vengeful Satisfaction" EP, recorded in fall of 2015, released in January of 2016. Gaining a small but loyal following in their hometown of Tulsa. In March of 2017, the band went to Roger's Arkansas to record their first full length : "Visions of the Onslaught", recorded at Big Adventures Studios. Record was released digitally on October 31st. Record was met with praise from metal critics and fans. Shortly afterwards, Brutal Records contacted the band and Volition signed with Brutal Records, in January of the following year.
Blāckwēll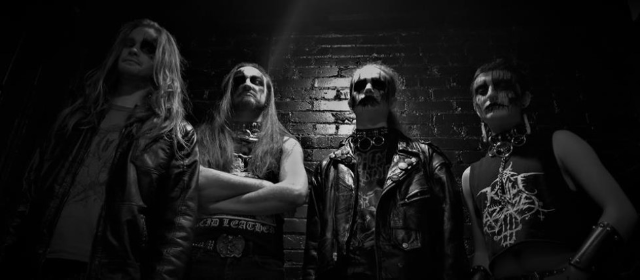 Blackwell is a St Louis black metal band. We take influence from war metal, old school black metal, doom metal, and crust punk. Our demo single is on its way, to be followed by a more substantial release.
Obscure Sanity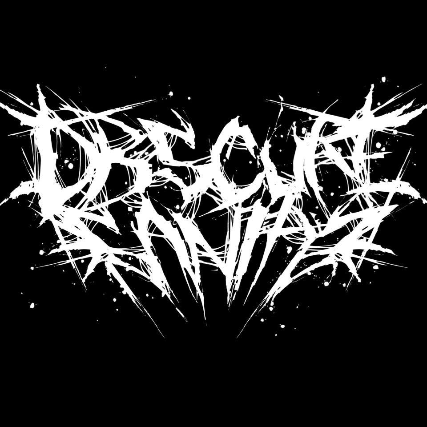 Obscure Sanity is a 5 piece angry music band hailing from Tulsa OK.
Pat Hopewell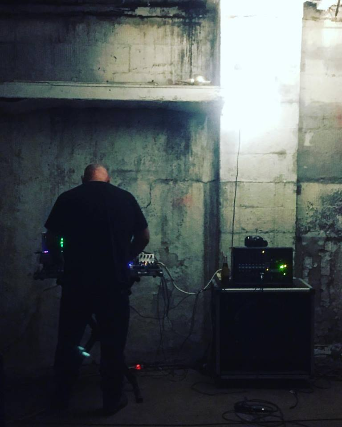 Kansas mindfuck
Mother's Little Bastard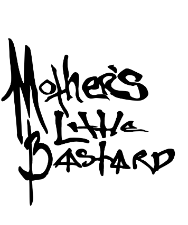 Mother's Little Bastard Is Fucking Metal
Abyssal Rites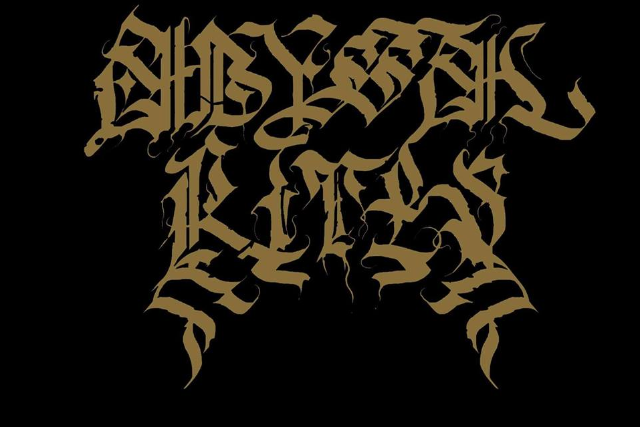 Black Metal from Tulsa, OK.
The Blakstar Experience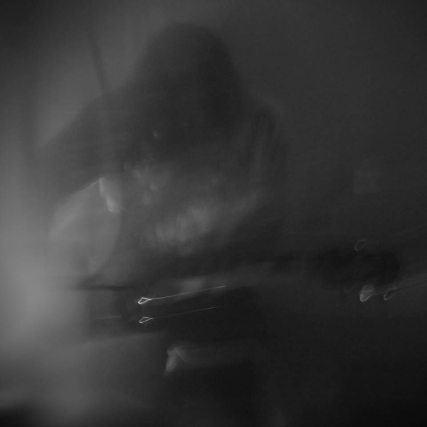 The Blakstar Experience is the solo collaborative effort created by the founder of ltimus. He still goes with his initial MO of blending genres together, but with a twist to this album of mixing genres that are as depressing and melancholic in nature as they are interesting. On his album, he delves into the aesthetic of glitch and blends it with the atmospheric, haunting, and intriguing tones of Dark Ambient, and the relaxing, yet unsettling undertones of the harsh, piercing feedback, hissing, ringing of noise.
As stated in the first album EP:

"I love music with a dark atmosphere to it. And with my love for dark music I began writing scores for people. And three of the songs made it into the album. When I heard Sunn O))), Bohren und Der Club of Gore, and Merzbow for the first time my whole view on music changed, and I soon became interested on how they created such amazing music and I wanted to put myself into it. I was listening to a lot of bands like that and began looking for more. Soon I found Scott Walker, The Haxan Cloak, Dale Cooper Quartet and The Dictaphones, Human Larvae, GS!YBE!, Swans, Kilimanjaro Dark Jazz Ensemble, Lustmord, Raison D'être, and Ulver. A LOT of Ulver. I told people about it and they'd ask: "Why can't you do that in Ultimus"? Because Ultimus isn't about what I want it's about what everyone wants, and blending our musical tastes together. Besides you can't have Ultimus without D.E.S and K.S.S, plus this is more experimental than what Ultimus does (and it's not as listener friendly) This project is where I can write and produce the darkest music possible, and go deep within myself and see what I can put out there."

The album is said to be Harrington's darkest works of art, yet. Since it does not contain a sign of hope in sight for the main character. Although it is a solo project N brought in Piano and Bull Roarer to add a little variety to the album. N released EP on May 31st, 2015
Video Nasty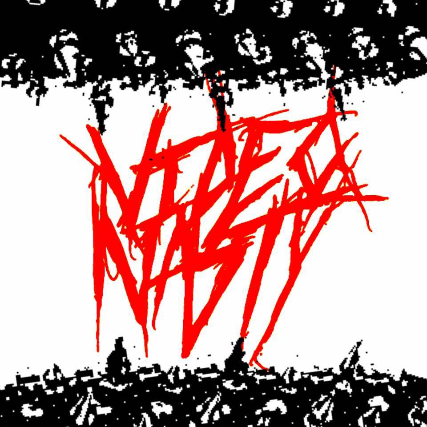 Violent Noise Grind/Filthy Synth Sounds/Perverse Vo-Vo-Vokilling!