The Vanguard and Bros. Houligan Presents...
Unturned
with Flashing Lights, New Time Zones, Midday Static
The Vanguard
All Ages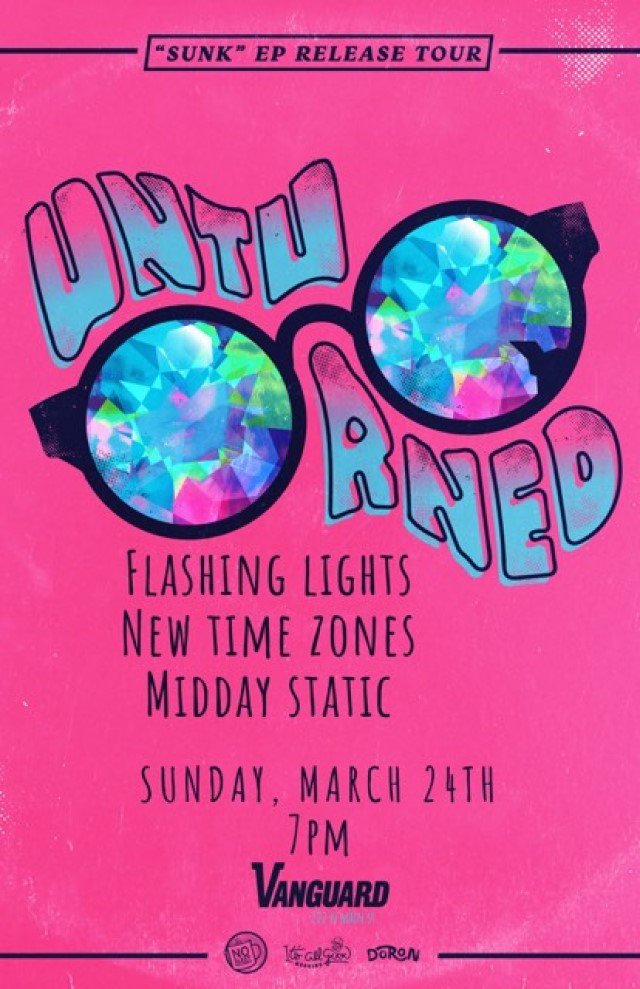 Artists
Unturned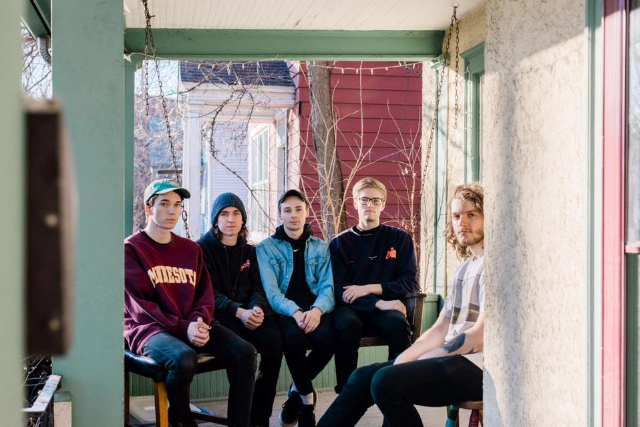 Big rock band from Minneapolis, Minnesota
Flashing Lights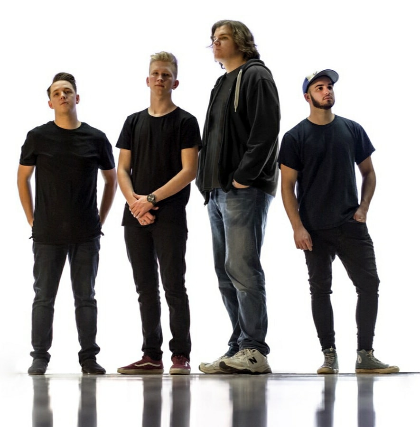 •Pop(ish)-Punk(ish) Rock from Joplin, MO•
•Currently recording debut EP•
•Musical inspirations include: Blink 182, Knuckle Puck, Yellowcard, Fall Out Boy, Taking Back Sunday, Real Friends, Silverstein, All American Rejects and many more.
New Time Zones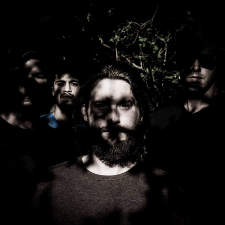 New Time Zones started as a four piece band out of Stillwater with original members David Rey, Harrison Duff, Otto Stevenson, and Ben Haack. Ben Haack moved away after graduating from OSU which left the band as a three piece instrumental until they acquired singer songwriter Justin Shelton. The next six months were spent writing and perfecting their sound. However, Otto Stevenson decided to move to Colorado which left NTZ without a drummer. Luckily they found Michael Mangum to fill the spot a few months after Otto had left.
Midday Static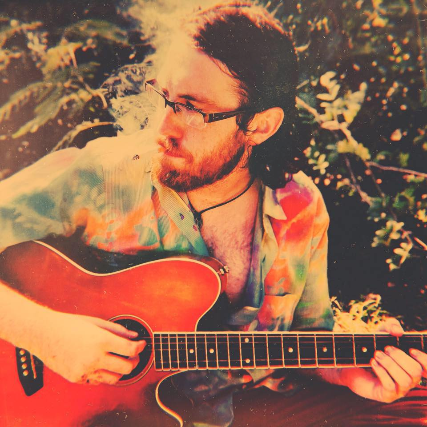 Music Soaked in Memories.