The Vanguard and Bros. Houligan Present...
Lazer Lloyd
with Chris Blevins
Sun
Nov, 3
8:00 pm
( Doors:

7:00 pm

)
The Vanguard
All Ages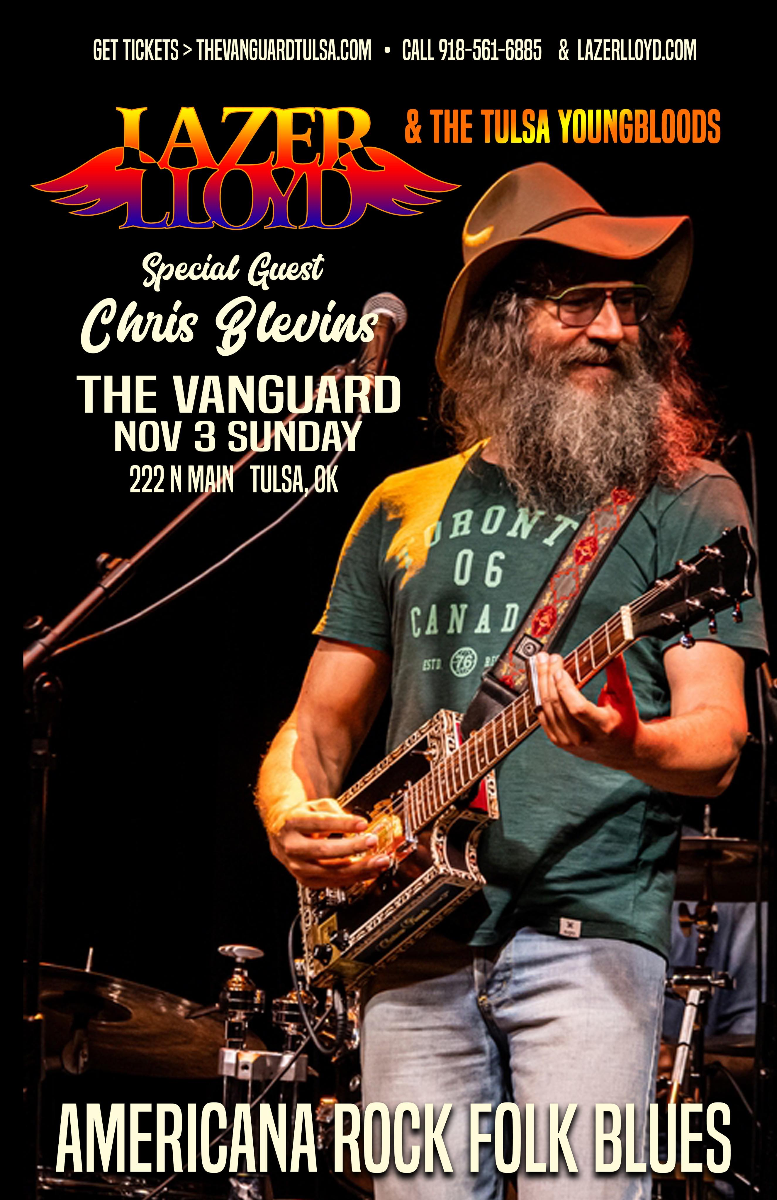 Artists
Lazer Lloyd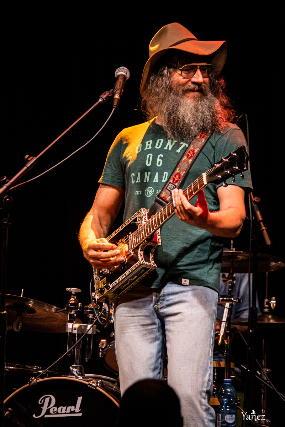 Lazer Lloyd is a singer/songwriter/guitarist and an international recording artist influenced by Americana, rock, blues, gospel, folk, country, southern rock, and the great guitar traditions of power and groove from Hendrix to Wes Montgomery.
Chris Blevins
Chris Blevins didn't want the clock to run out on his music career. He was working at a post office in his hometown of Henryetta, OK, writing songs and performing at small venues on the side, but his hobby started to pick up. He started driving to Tulsa to gig at night after long work days and formed a backing band to help develop his original material. However, working full-time didn't leave much room to progress as a musician. After Blevins considered recording his bluesy folk-rock sound, he knew he'd have to choose between his job or his music. "Something had to give one way or the other, and I made up my mind that it was not going to be music," Blevins said. "I made up my mind that I was not going to give up on it." He remembers the exact date — Dec. 19, 2016 — that he left the post office and became a full-time musician. From that day on, he channeled his blue-collar roots out of the workplace and into a debut album, "Better Than Alone," which dropped Aug. 18, 2017 via Horton Records.